Di Fara's Pizza isn't some trendy brunch spot in a hip NYC neighborhood. It's not a passing fad. It is the real deal.
By Eric Isaac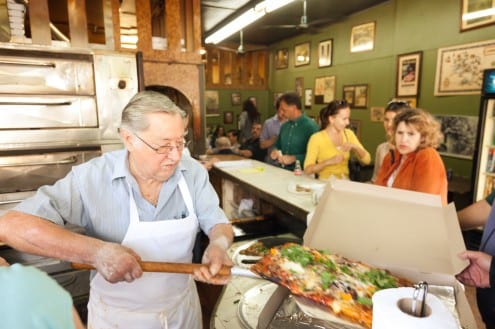 Pizza is one of the most popular food items in the culinary world and extremely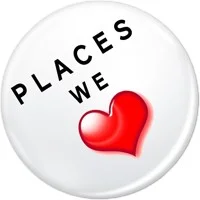 hard to nail with its varied taste preferences, depending on who you ask: deep dish, pan pizza, Sicilian, thin crust, thick crust, cracker-thin crust, cheese in the crust (thanks Papa Johns), mozzarella, provolone, cheddar, fontina, fromage blanc, spicy sauce (thanks 2 Boots), sweet sauce, white sauce. For good measure, the best way to test a pizza maker's ability is to order a regular plain pie – crust, tomato-based sauce, cheese and see what it does for you. If it knocks your socks off, then you know there is some serious skill involved. I admire anyone who can make a killer cheese pie. The toppings are just embellishments that add a wide variety of taste and textures. I like a nice salty anchovy pie or the quintessential "Meat Lover's" (thanks Pizza Hut).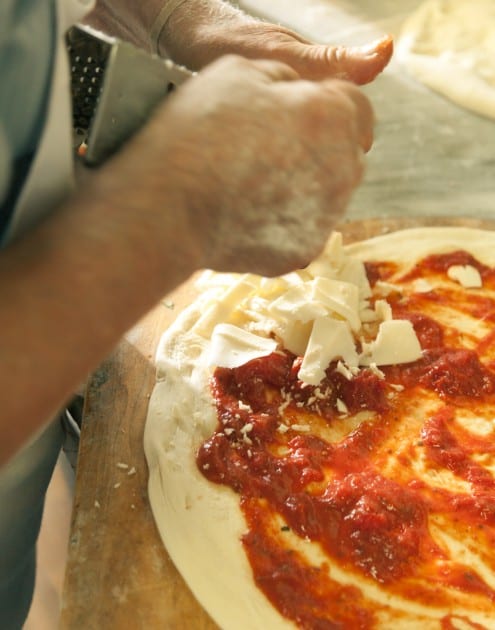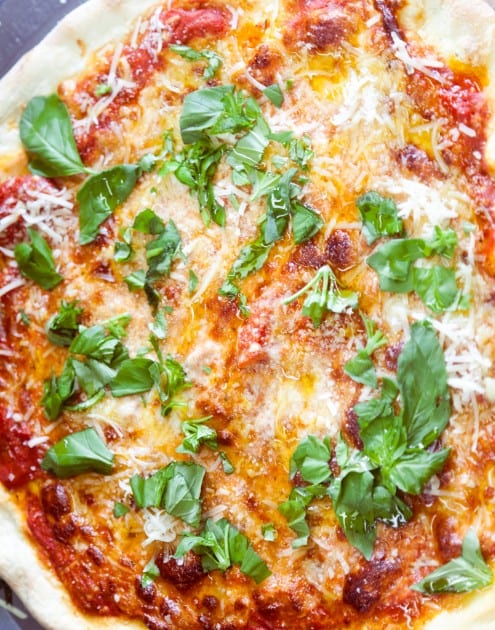 Midwood, where you will find Di Fara's Pizza, isn't exactly, "On The Grid". Perhaps slightly more on the grid then L & B Spumoni Gardens but considerably less on the grid than Motorino. But as the proverbial wise old man would say "the best things in life, you have to work for" (or something like that) – which in this sense means you'll have to take the D train to Avenue J and its right there when you come above ground – no biggie.
This isn't some factory where pies are constantly going in and coming out. Dom takes his time – patting the dough, stretching the dough, saucing, shredding the mozzarella, spreading it around, topping with parmesan, putting it in the oven. He could probably do it faster, he says, but that just wouldn't be right. There is no rush for him. His customers, the ones in the know at least, they don't mind. A customer, a local from the neighborhood, laughs, "It's like he's Michelangelo the way he makes each pie". This is what I respect, more than anything. This isn't a place you come to order a pizza and sit down. This is a place to watch a man and his craft in action. Even if the pizza were to suck, watching the process would be interesting enough.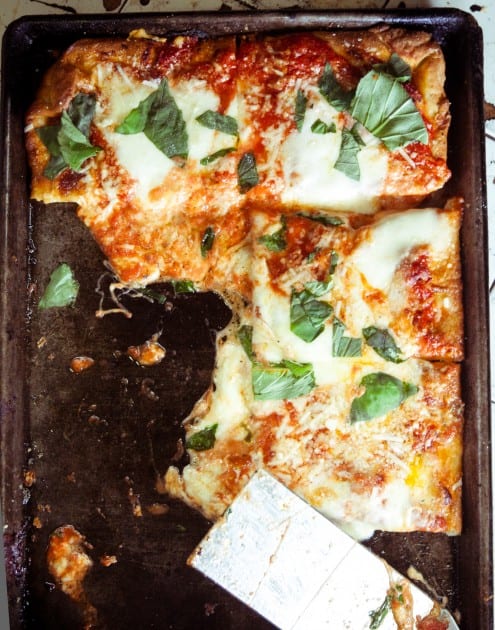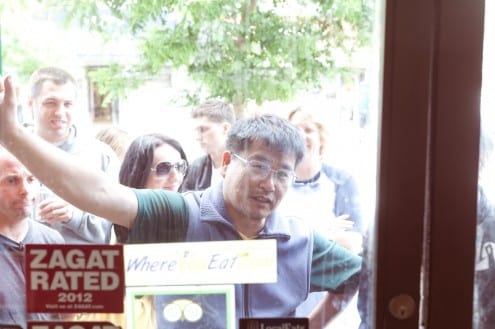 This isn't some trendy brunch spot in your favorite nyc neighborhood. It's not a passing fad (he's been making pizzas for over 50 years). This is the real deal and I don't care what you say – if you haven't had Di Fara's pizza, you still haven't had the best pizza.
See Also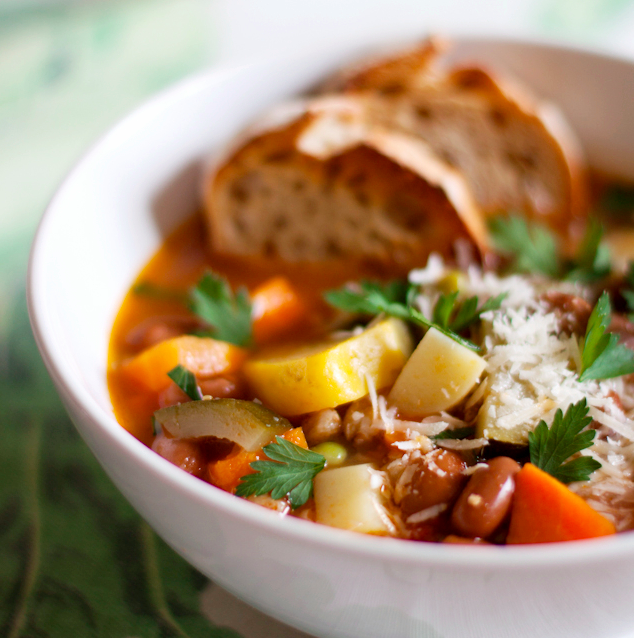 Difara's Pizza
1424 Avenue J
Brooklyn NY 11230
718-258-1367
Read more about Di Fara's Pizza on Snap Food
Eric Isaac
Eric Isaac is an American food and travel photographer based out of NYC. His blog, SnapFood, highlights food in and around new york as well as what he discovers in his travels throughout the world.