Sweet Taralli are ring-shaped Italian cookies typical from Campania that are typically eaten for breakfast or paired with some sweet wine as a dessert.
Sweet Taralli, or "taralli Dolci" as we say in Italian, are ring-shaped cookies typical from Campania (the region where Naples is) and that you can find with the name of "ciambelline" in other parts of Italy as well. They are typically eaten for breakfast paired with a tiny cup of espresso, as a sweet mid-afternoon snack or as an after dinner dessert paired with some sweet wine as they are very good for dipping (…you know we Italians love that stuff ;)
I created this recipe last January in Florence, while I was staying in a beautiful AirBnB apartment in the old town.
Like always when I take road trips, I had all my special gluten free and paleo flours with me so I can make my own treats without getting upset because in pretty much every bakery there's lots of gluten and just no fun for me :(
(check out my post on "How To Eat Gluten Free in Italy")
As I was strolling around Florence's medieval alleys, where every other store is a pastry shop, I got so tempted by the amazing hand made sweet Taralli they showcased, that I decided to go home and make my own gluten free and paleo version of these amazing cookies!
To keep the recipe fun and low in sugar at the same time, I decided to give it a twist with some interesting flavors: a bit of matcha powder to enhance the color and some apple sauce to give them a sweet, earthy taste. And as always, thanks to some wonderful gluten free, paleo flours like coconut and tigernut, the flavor is naturally sweet without needing any refined sugar.
To keep it short: this gluten free Sweet Taralli are the perfect cookies for those times you feel like something sweet but don't want to put yourself into a sugar coma. They have a very delicate taste and if you store them in an air tight container, they last a few days and maintain their moist texture well. I made a batch in Florence and I remember I was still eating them during my next stop in Bologna… and they still tasted amazing!
Print
140

gr Cassava Flour

50

gr Tigernut Flour

30

gr Coconut Flakes

10

gr Matcha Powder

85

gr Coconut Milk

90

gr Apple Sauce

30

gr Coconut Oil

2 tsp

Lemon Juice

1/2 tsp

Vanilla Extract

10

gr Honey (optional)
Stevia (to taste)
Instructions
Preheat the oven to 350 F.
Combine all ingredients in a bowl and mix well.
Knead with your hands for a few minutes then take off pieces of dough (the size of a tablespoon will suffice) and give them a ring shape with your hands.
When you formed all your taralli, place them on a baking pan lined with parchment paper and bake them for 25 minutes.
Enjoy!!
I hope you liked this Sweet Taralli recipe and if you did, don't forget to check out my Ebook "Healthy Italian Desserts Made Simple" that features over 75 recreations of Italian sweets made with no gluten, dairy nor sugar!
Un bacione and I will catch you next time!!
Ambra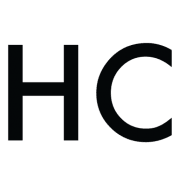 Ambra Torelli
Born and raised in Italy, Ambra is a healthy recipe developer, food and travel writer with a passion for healthy living and wellness. She is the founder of 'Little Bites of Beauty" and the author of the cookbooks "Healthy Italian Desserts Made Simple" and "The AIP Italian Cookbook". She shares her daily food & travel adventures on her Instagram @LittleBitesofBeauty