Crispy, fried dough twists are coated with glaze and are so simple, but perfect with a cup of tea or coffee.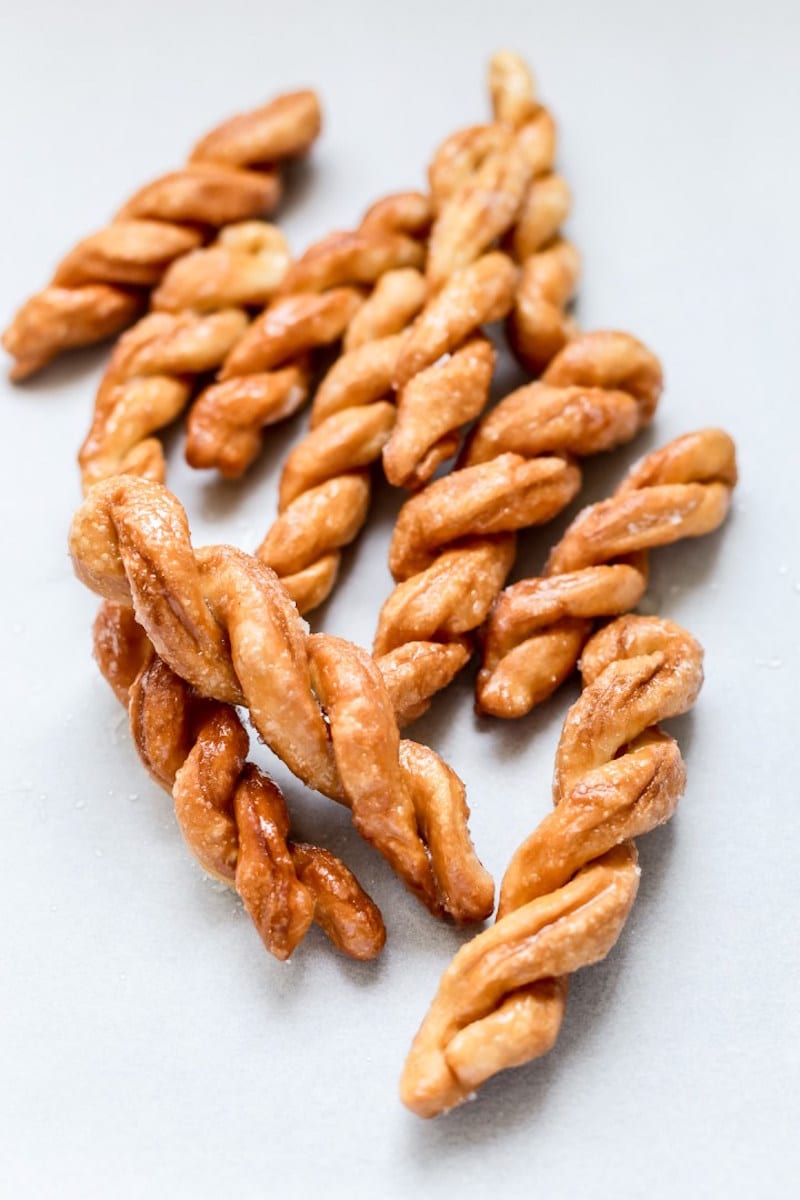 I am sure this is not just a Filipino delicacy as I had tried this from some my South African friends who brought it for some pot luck snacks, they call it Twisted Sisters, back home this is called Pilipit, Pinisi, Linubid or Siakoy but regardless of how it's called they are almost all similar.
Pilipit is a deep fried twisted pastry which is coated with sugar or syrup, it can be made with either regular flour or rice flour. Two versions differ heavily on texture as the rice variant tends to be soft and sticky while the flour usually is crunchy but can be stored longer. Pilipit name came from the same Tagalog word which means twisted as you can see from its shape. Other names like the Pinisi or Linubid means different as they came from the root word "lubid" or "pisi" which means rope, I guess you can see why that is the case as well.
Today I am posting the flour version which my wife prepared earlier for our afternoon tea, it's a really simple snack that packs a lot of energy, perfect for a quick snack or for the kids who plays all day long.


Sweet Filipino Pilipit
Crispy, fried dough twists are coated with glaze and are so simple, but perfect with a cup of tea or coffee.
Ingredients
Dough
2 cups all-purpose flour
½ tsp salt
¼ tsp baking powder
½ cup evaporated milk
1 large egg, lightly beaten
oil
Simple Sugar Glaze
1 cup powdered sugar
½ cup water
Instructions
In a bowl sift together flour and salt.
In a separate bowl combine evaporated milk and egg
Gently pour the milk mixture into the flour mixture, mix then knead until dough is smooth. Form into a round dough then place it back into the bowl. Cover bowl with damp cloth then let it rest for 15 minutes.
Remove your dough from the bowl, cut dough equally in half. Flatten one of the dough into 8 inch width then cut into ½ inch strips, roll this strip to further slim it down to desired size. Bring end together then twist. Place twisted dough in a floured flat surface. Repeat the whole process with the remaining dough. Let it rest for 20-30 more minutes.
Prepare a deep fryer or wok filled with oil, Heat oil to 180C then deep fry prepared dough until golden brown.
Set it aside and let it drain to remove excess oil.
Prepare the glaze by combining sugar and water in a small saucepan, cook in medium heat until sugar has totally melted.
Dip fried pastry into the glaze then let it dry by placing it on a wire rack.