A quick bread recipe that is perfect for brunch or with a salad, these savory cakes are loaded with flavorful sun-dried tomatoes and feta cheese.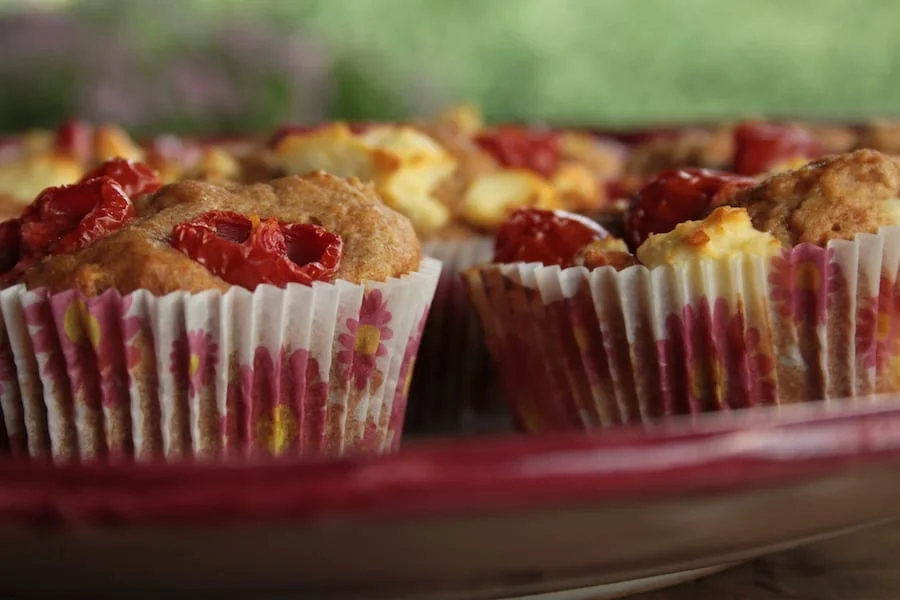 G. GIUSTOLISI
This is a very quick and easy idea for a brunch, accompanied with a salad or for snack on the beach. The juiciness of the sun-dried tomatoes and the unmistakable flavor of the Greek cheese makes these small cakes delicious for every occasion.

Sun-Dried Tomato and Feta Cakes
Sun-Dried Tomato and Feta Cakes
Ingredients
1 egg
Pinch of sea salt
75 ml (3 fl oz) milk
50 ml (2 fl oz) extra virgin olive oil
100 g (3½ oz) Feta cheese
Pitted black olives
250 g (9 oz) wholewheat flour, sifted
15 g (½ oz) organic baking powder (for savory cakes)
chopped sundried tomatoes, to taste (calculate 1 or 2 for each cake)
Instructions
Preheat the oven to 180° C (350°F/gas 4).
Lightly beat the eggs with the salt, milk and oil. Add the crumbled feta, chopped olives and stir in the flour sifted with baking powder.
Mix and pour the mixture into a muffin tray or individual cups.
On top of each cake place one or two chopped sundried tomatoes (washed, dried and cut in half).
Bake for 15-20 minutes.