Sun-Dried Tomato Basil Pesto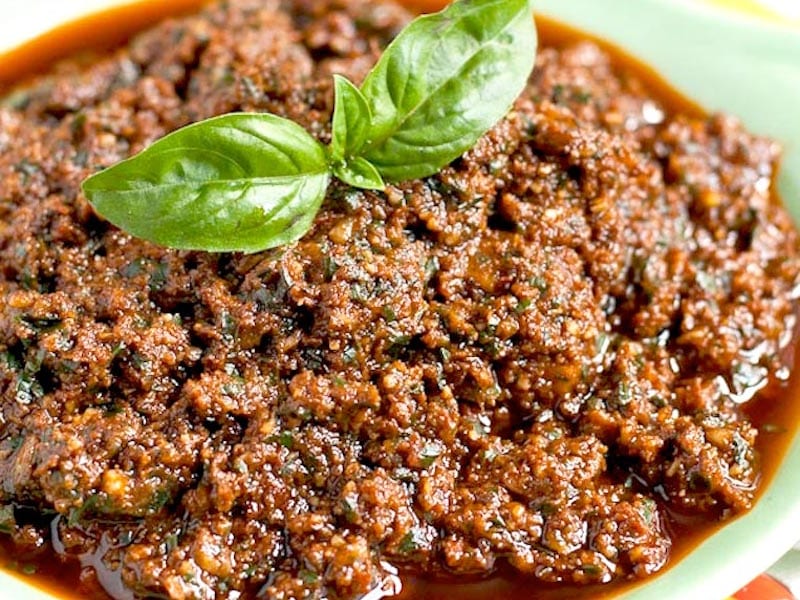 This Sun-Dried Tomato Basil Pesto is sweet, tangy, and a tad smoky. Slather it on bread and make the best grilled cheese ever, or just go nuts with a spoon.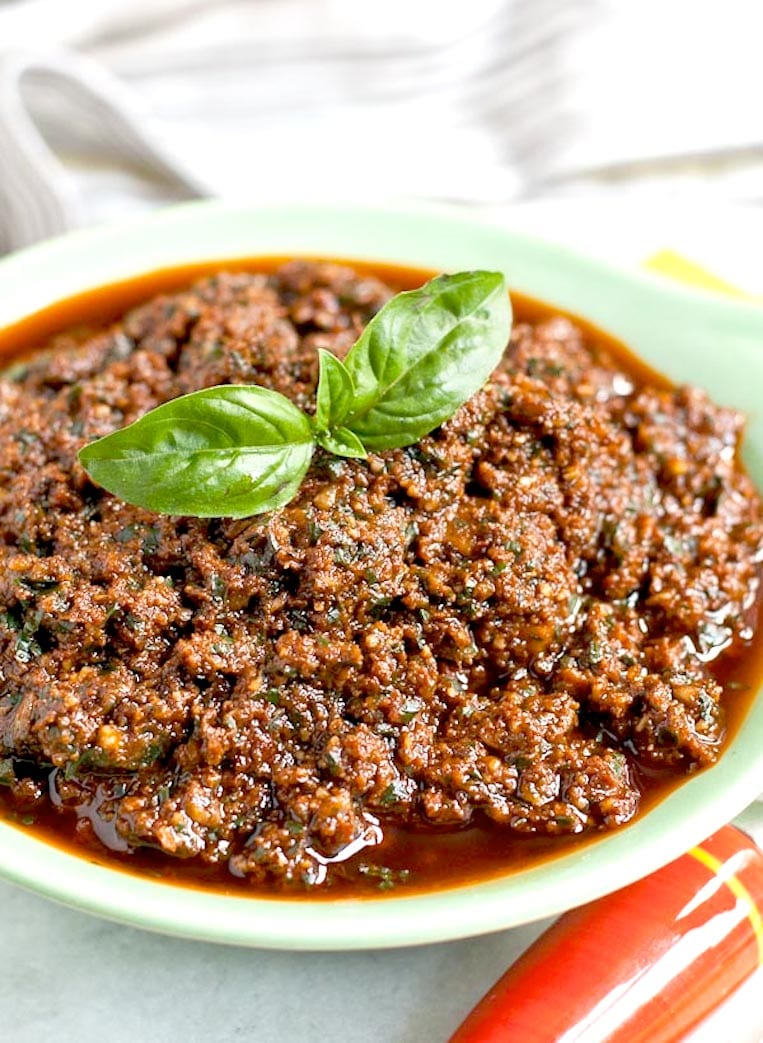 My basil plant is outta control. It's surpassed the height of several of the tomato plants it sits next to, and has quickly become almost weed like in it's ability to grow despite the lack of sunshine.
I've been keeping up with the supply as best as I can by throwing it on pizzas, in pasta salads, and on tomato soup, but the basil simply will not be stopped. Just as soon as I've plucked a few leaves it seems an entire stalk grows in its place. I was clearly going to have to up my basil-using game. Luckily, I remembered I had some sundried tomatoes in the pantry.
Sometimes kitchen experiments turn out even better than you hoped, and that was certainly the case with this Sundried Tomato Basil Pesto. This stuff is incredible. I licked the food processor bowl clean, and I'm 100% not sorry about it. It's delightful on crackers with a slice of cheese, but the real magic happens when you slather it on your favorite bread, top it with generous hunks of fresh mozzarella, and grill it in plenty of butter. The resulting grilled cheese will make you want to slap your momma, drop the mic, and declare yourself the queen of summer. Go ahead. Make some for yourself and see if it doesn't put a swagger in your step.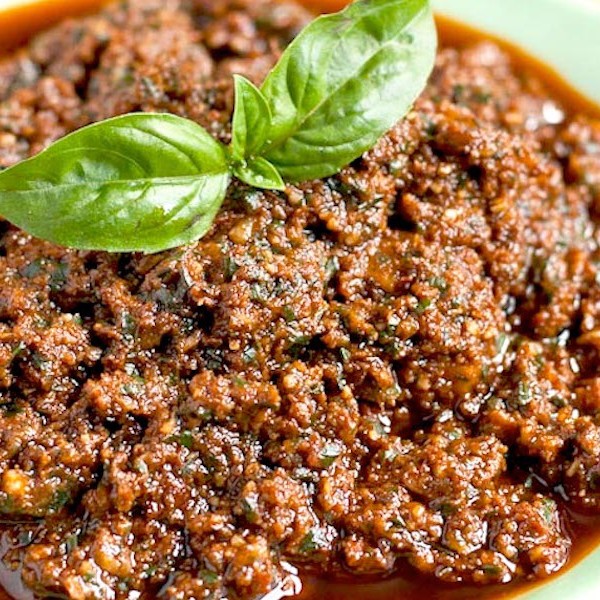 Courtney Rowland
Ingredients
2

cups

fresh basil leaves

8

ounce

jar sundried tomatoes + all the oil in the jar

¼

cup

oil + more if needed

½

cup

shredded Parmesan cheese

¼

cup

sliced almonds

2

teaspoons

minced garlic

2½

Tablespoons

balsamic vinegar

Salt to taste
Instructions
In a food processor, combine all the ingredients except the salt and pulse to combine. If the mixture is having trouble blending, add enough oil to get it to blend to fairly smooth consistency. Taste and season with salt to taste. Serve with crackers and cheese, crostini, or on sandwiches. Store leftovers in an airtight container in the fridge.
Courtney Rowland
Courtney is the author, photographer, and flour dusted girl behind the blog NeighborFood. She believes in using real butter, in season produce, and mismatched plates. She loves gathering people at the table and sharing stories, spills, and the occasional corny jokes.