August Uncommon has done it again. With their line of bold summer flavors you can start and end your day with tea in a mug or your cocktail shaker.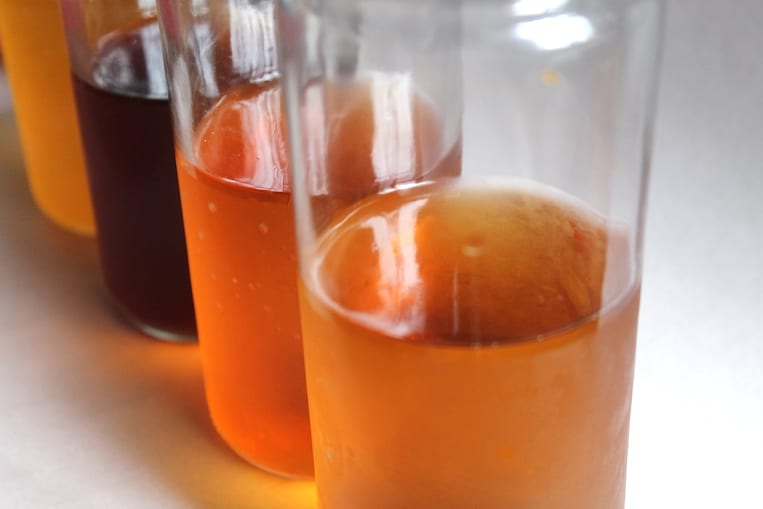 When it comes to creating teas, August Uncommon Tea has always goes above and beyond. With a new line coming out twice a year to fit the seasons, they are honing in an the all too often neglected tea market. For the winter season we tried their selection and paired it with dishes to match. On par with wine and food pairings, check out our matches here.
This season, you may be thinking it is too hot for a cup of tea. However, we want to challenge that idea. A small warm cup at the start of your day gets your body's digestion moving and helps to wake and warm you on a cooler summer morning. If you do choose to try this tea iced (we did, and we loved it!) it will still be amazing, just be sure to follow three simple steps. First, brew it hot, according to the instructions on the tea, then refrigerate it until chilled. Finally, serve it over ice, with a splash of juice, or try it in a summer cocktail. We enjoyed the spring to summer collection warm and also cooled down and stirred into our cocktails. Check out our suggestions for a perfectly spiked tea.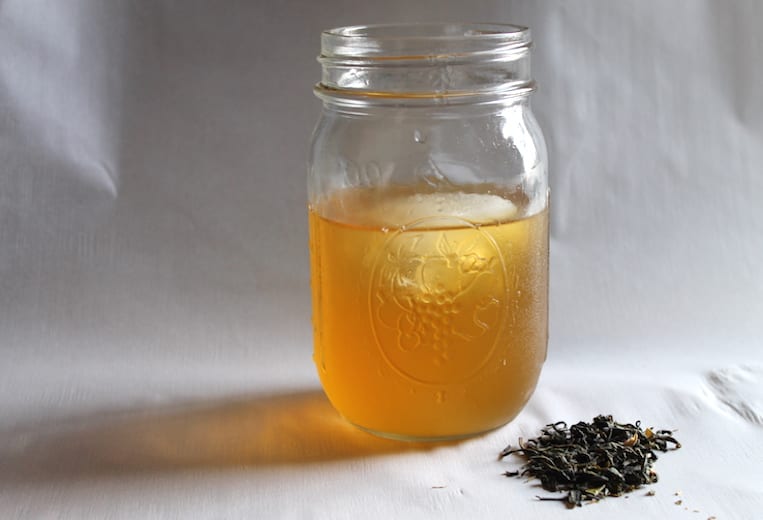 Dolomite: Green Tea
One whiff of this tea and I was immediately catapulted back to my parents backyard during springtime when their lilac bush was in full bloom. Made with jasmine and rose petals, this green tea takes on notes of honeysuckle and almonds for a warm floral combination.
In a Cocktail: Try this tea in a rum cocktail for a fun tropical twist with the floral notes. Or, make this your signature iced tea punch complete with a splash of rum.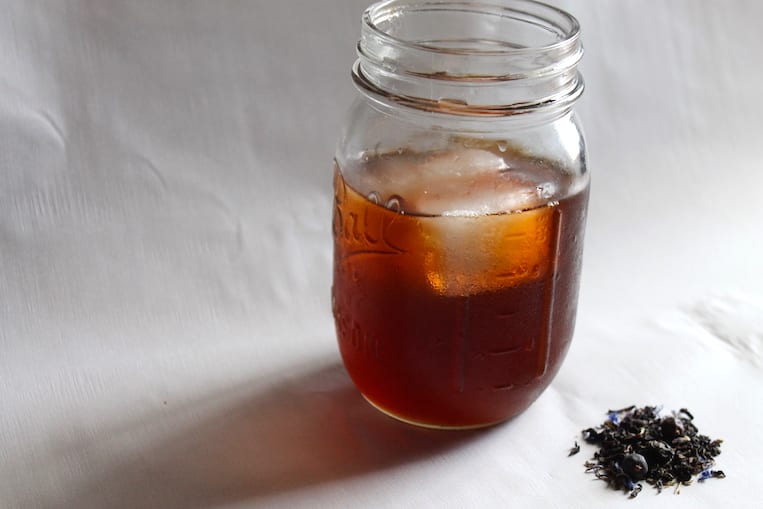 A Field in Innsbruck: Black Tea
This tea smells like the woods complete with whole juniper berries. Upon brewing, you will also get notes of leather, thyme, and rosemary that made me think of an herb blend for lamb meat. The mix also features blackcurrants that add a fun fruity flavor perfect for summer.
In a Cocktail: This tea would be ideal in the winter to make a spiced wine, but during the summer try it in a cocktail featuring pomegranate or with gin that would mirror the juniper berries.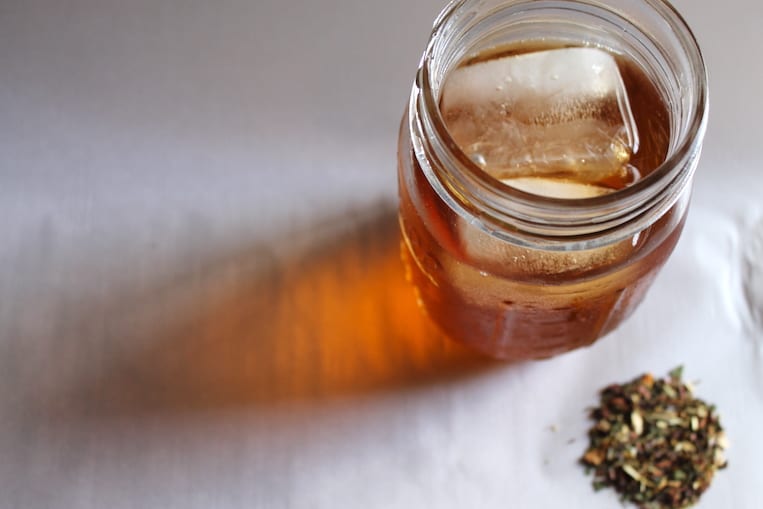 See Also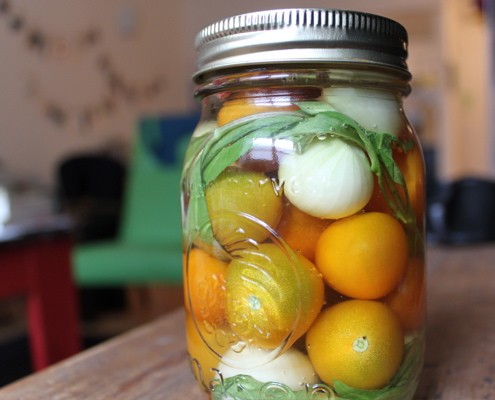 Cocteau: Tisane
Heavy on mint aromas with a background of vanilla and honey, this tea is a great combination of cool flavors to turn down the summer heat. Notes of citrus from grapefruit peels add a touch of brightness to go with the warm honeybush.
In a Cocktail: This tea is ideal with bourbon. Think of a mint julep to get you started and then go wild, perhaps incorporating summer peach juice as well. Or, keep it simple and let the citrus that is already in the tea speak for itself with the bourbon.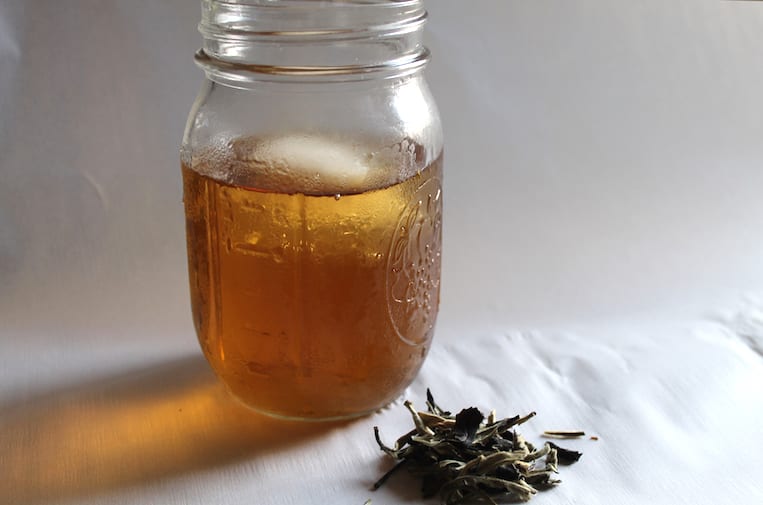 Midnight in the Garden: White Pu'erh Tea
Very comforting, this tea smells like a pile of hay and oats warmed under the summer sun. Notes of sweet citrus plays behind the warm notes of grassiness.
In a Cocktail: Ideal with a whiskey or a vodka and citrus cocktail, this white tea is very versatile with both heavy and soft flavors balancing each other.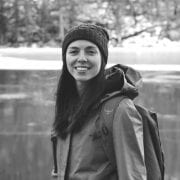 Annelise McAuliffe
Mandatory family outings to the Detroit farmers' market and nightly home-cooked meals cultivated Annelise's respect and curiosity for food. A graduate of The Culinary Institute of America, she spends her free time in New York City recipe testing, eating breakfast all day, and dreaming up international culinary adventures.