Dig into a plate of this stunning tomato and crab salad tossed in a cool, light dressing.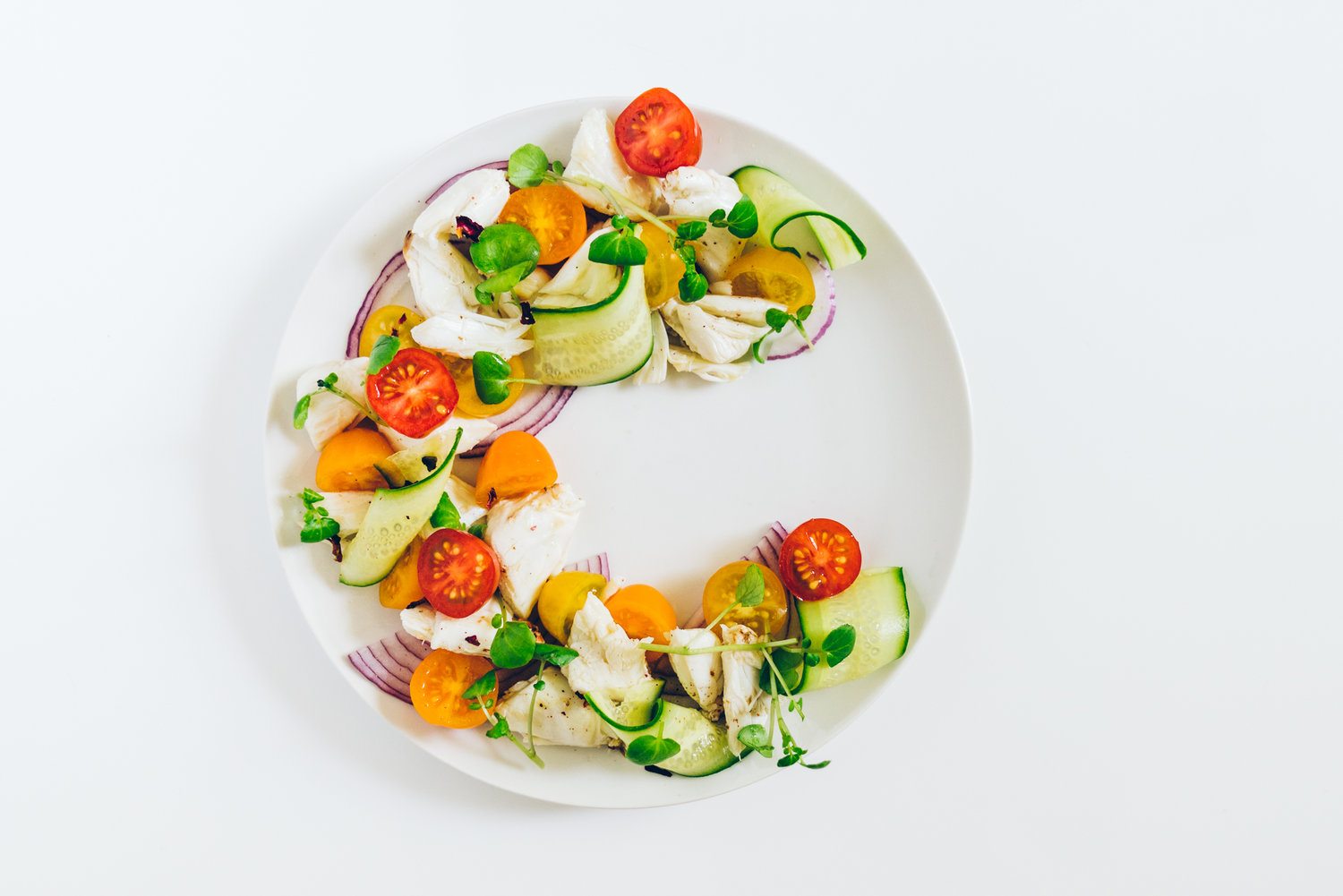 We are on the cusp of Virginia tomato season, therefore, should you happen to ask me what I ate recently, the answer is going to be tomato-something. During summer I find myself really simplifying meals. The produce available is so flavorful and beautiful by itself we try to flavor pair, not cover up. In fact, one of the ways we define our cooking style is 'simple when best, complex when worth it'. Summer is best for simple.
This crab salad is exactly what I crave with a side of good bread and a glass of wine. It's light with bites of everything good to stab on one fork-full.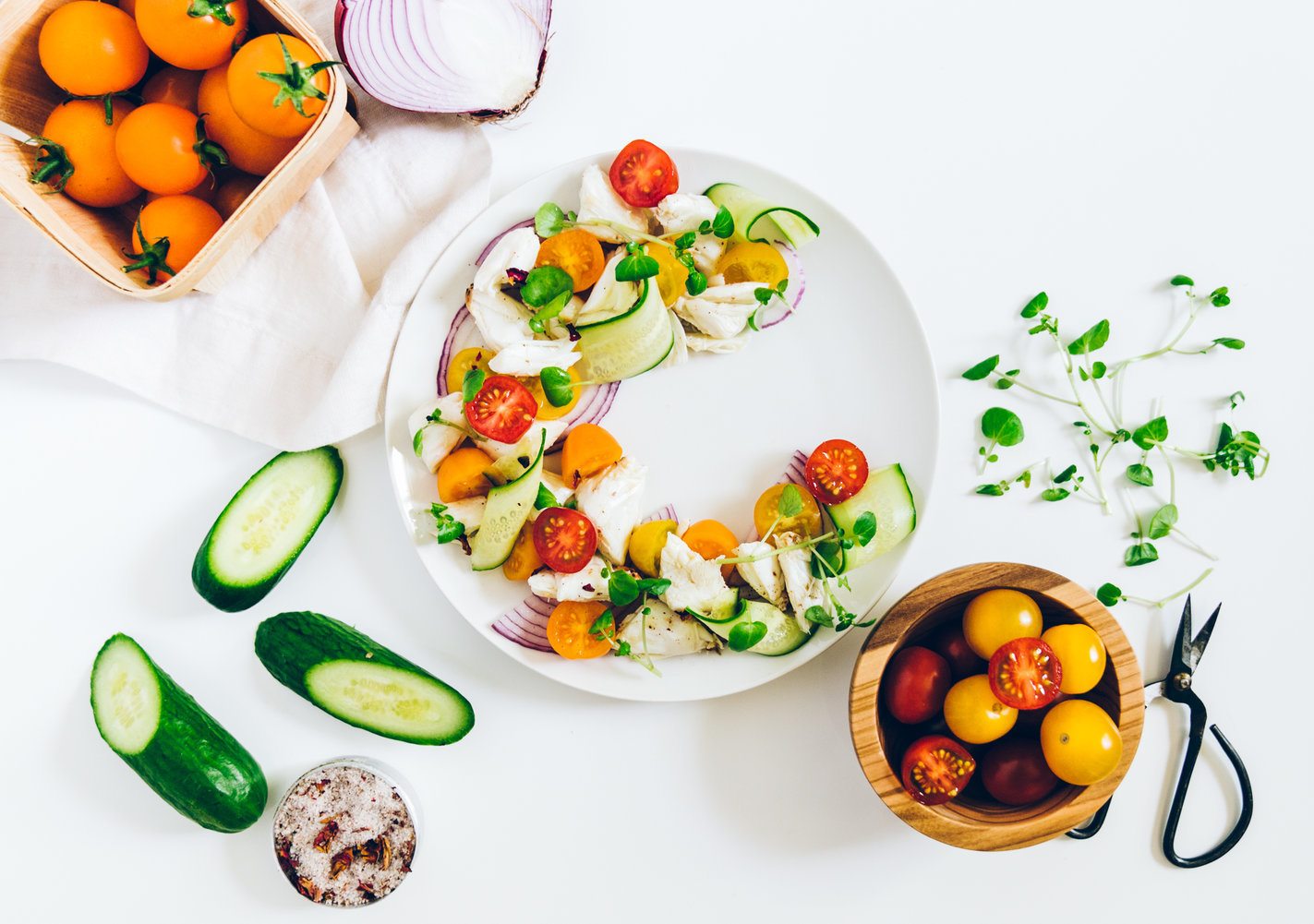 Now when it comes to crab, I'm certainly no expert (I may live close to Maryland, but I am 100% a non-Chesapeake bay Virginia girl). Crab feasts are becoming more and more of a thing as we get older since it's the perfect excuse to drink beer or a lot of wine outside on summer nights with friends (and feel like your hands are burning from Old Bay by 9 PM). You could absolutely do this recipe with some leftover crab meat from the night before, but it won't be as light as if you start with un-seasoned crab. If you do go the seasoned crab route, I recommend pairing it with some cubes of bread and turning it into a heartier panzanella.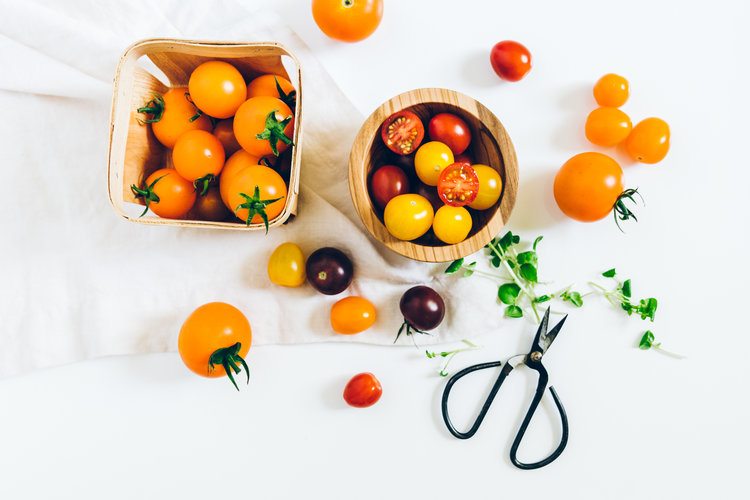 Click here for the dressing recipe.
Print
Summer Tomato and Crab Salad
Dig into a plate of this stunning tomato and crab salad tossed in a cool, light dressing.
Author:

Carlene Thomas

Category:

Main, Side
Dressing
Click the link above for the recipe.
Salad
1/8 teaspoon

pink pepercorn salt (or sea salt with fresh black pepper)

8 oz

jumbo lump crab meat

1/4

small red onion (sliced thinly)

1

loose handful of watercress

3/4 cup

cherry tomatoes (sliced in half)
Instructions
Whisk sugar, vinegar, olive oil and garlic together in a bowl. Add crab meat and toss to combine. Cut tomatoes, watercress and onion and plate. Add crab. Sprinkle with salt and pepper.