This recipe from Prerna Singh is inspired by her mother's Mango Chutney recipe.
By Prerna Singh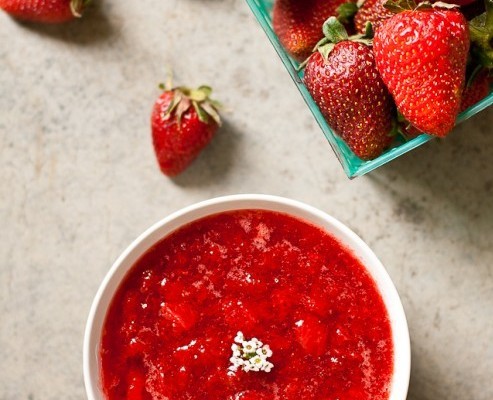 These days strawberries are in abundance. So we are eating, cooking, canning and storing strawberries as much as we can. Sometimes I run out of ideas and then go back to my mom for some of her recipes. This recipe is inspired by my mother's Mango Chutney recipe. She makes hers with jaggery and panch foran (five spice mix).
Panch foran is a mix of five whole spices in equal parts – black mustard seeds, fenugreek seeds, fennel seeds, ajwain seeds and nigella. You can use it as a tempering while making stir fried vegetables (eggplants taste best when stir fried with it). You can coarsely crush them and rub it on your meat before grilling or you can make some out of the world chutney with it! For her chutney my mom uses jaggery which is an unrefined form of sugar cane sugar. Its WAY better for your health than sugar but if you can't find it easily you can use sucanat or dark brown sugar. If nothing, then use just plain old white sugar that you have in your kitchen.
Ingredients:
1lb hulled strawberries
1 tbsp lemon juice
1/2 cup jaggery or packed brown sugar OR 1 cup sugar
1 1/2 tsp panch foran (spice mix)
2 tsp oil (olive oil or vegetable oil)
Method:
Heat oil in a thick bottom saucepan. Add panch foran in it.
Once it starts to pop add strawberries a in it and stir it once. Then add lemon juice. Mix it all together and turn the heat to medium and bring the mixture to boil.
As soon as it starts boiling, turn the heat to low and stir in jaggery/brown sugar/sugar.
Keep stirring until the sugar dissolves. Gently boil until the strawberries are clear and thick.
To test if your chutney is done, take some in the back of your spoon and let it stay out in the air for about 10-15 minutes then run a finger through it. If it wrinkles then its done.
Turn off the heat and let it cool.
Although I have never done it before, I am sure you can "can" and store this chutney in your refrigerator for 2-3 weeks.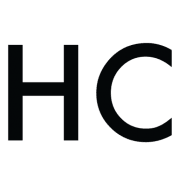 Prerna Singh
Prerna is a food writer and photographer who contributes to sites like Menuism and WFAEeats (NPR Charlotte). With a goal of making Indian cuisine approachable, she created Indian Simmer, a blog nominated for 2011 Best Food Blogs by Saveur Magazine.