Artusi's Sour Cherry And Cinnamon Sorbet
What is not to love about cherries? They are pretty, delicious, healthy, and lend themselves well to so many dishes, particularly desserts. They are also the cheerful symbol of summer's long-awaited arrival.
By Emiko Davies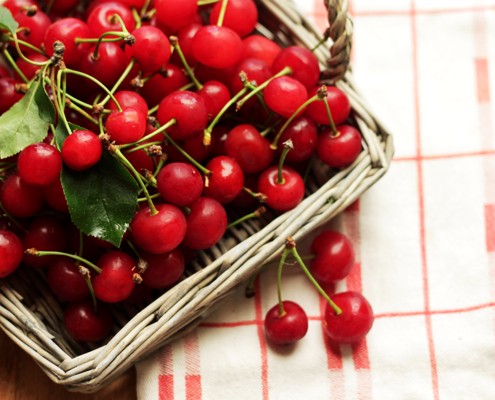 In late spring, cherry season begins to roll around on the Bel Paese and I couldn't pass up the opportunity to visit the pretty town of Lari in the province of Pisa for its annual Cherry Festival. For two weekends at the end of May and the beginning of June the old town fills up with night time market stalls splashed in festive red, taking over the town's only other claims to fame, the domineering medieval castle and the excellent Martelli family pasta shop.
Stalls of fresh cherries are accompanied by other cherry delights from cherry-filled cakes, pies and jams to liqueurs, cherry-scented beer and even cherry vinegar – a tart vinegar similar to apple vinegar but with a deep, brilliant pink colour that stains food the colour of beetroot. The clear favourite of the festival, however, are the  frittelle di ciliegie, which are essentially little doughnut holes dotted with fresh, sweet cherries. Freshly made by a band of hard-working octogenarians in cherry-patterned aprons gathered around a bubbling cauldron of hot oil, these are basically little pieces of heaven, deep-fried and covered in sugar.
Before the crowds poured in, I immediately picked up a box of amarene – sour cherries. A small cherry with thin skins the exact colour I dream of finding in a lipstick (a vibrant, vermilion red), sour cherries certainly live up to their name, as even very mature cherries are as sour as lemons. Like lemons, they also  make gorgeous, mouth-watering desserts and are even well suited to savoury dishes. In Italy, sour cherries are usually made into jams, liqueurs or preserved in syrup for spooning over gelato.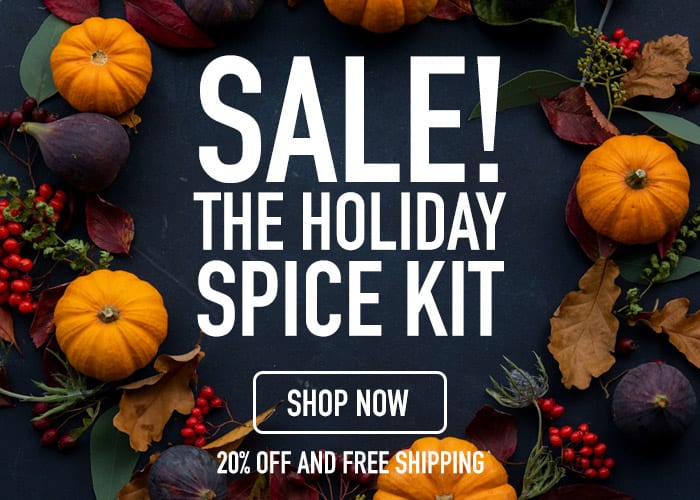 With the spoils that I took home from the festival I made a quick sorbetto di amarane, sour cherry sorbet, and a couple of jars of cherries preserved in syrup, in order to prolong my personal cherry season as much as possible. I will be waiting impatiently for one month before finally opening and tasting the cherries in syrup, but the sorbet takes literally minutes to make, then a few hours of freezing before it can be delightfully and promptly devoured.
Sour Cherry & Cinnamon Sorbet
This fresh and fruity sorbet is a recipe from Artusi's 1891 handbook on Italian cuisine, Science in the Kitchen. It has the irresistible addition of a stick of cinnamon, which gives the sour cherries a background note of spicy sweetness.
Author:
Emiko Davies adapted from Pellegrino Artusi
Ingredients
2.2 pounds (1 kg) of sour cherries
1 cup (225 g) of sugar
Just under 1 cup (200ml) of water
1 cinnamon stick
Instructions
Take a handful of the cherries and gently wash them and cut them in half to take out the seed. Place them together in a small pan with the cinnamon stick and about 50 grams of the sugar and gently heat for about two minutes, or until the sugar is dissolved and the cherries begin to cook slightly, creating a syrup. Take them off the heat and set aside to cool.
With the rest of the cherries, place them in a sieve or colander sitting over a bowl and squeeze or pound the cherries with a pestle to separate the skins and seeds (which can then be discarded) from the juice, collected in the bowl below.
Place the juice, the water and the rest of the sugar in a saucepan and, stirring often, let the mixture come to the boil. Add the cinnamon stick from earlier and allow the mixture to boil for two minutes. Take off the heat, remove the cinnamon stick and let cool. If you have an ice cream maker, you can now place the cherry mixture into the ice cream maker until done. Without an ice cream maker, simply place the mixture into a plastic container with a lid in the freezer. When frozen, use a fork to loosen the sorbet (it will be quite soft). Just before serving, stir through the halved cherries from earlier to get a ripple effect and serve, as Artusi suggests, in small glasses.
Emiko Davies
Emiko Davies is a food writer, photographer and illustrator who Amanda Hesser calls the "Renaissance Woman for the Internet Era". She lived in Florence, Italy, for seven years where she nurtured her love of regional Italian cuisine and now calls Australia's food capital, Melbourne, her home.