If you're ever in the area and have a hankering for seafood, be sure to check out this gem at the National Harbor.
By Chassis Hawkins Younger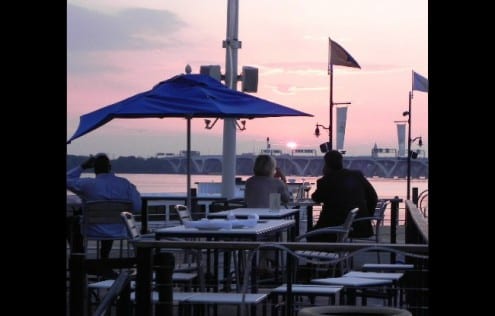 I should start off by saying that I didn't really eat by the sea, hence the quotation marks. I ate by the Potomac River. Still, water is water, right? I love great restaurants that are as close to the water as possible. You know what I'm talking about… the kind of place where if you took a step off of the patio, you'd be practically floating? Yes, those are the ones. Here in the Washington, DC area there's Indigo Landing in Old Town Alexandria, Sequoia in Georgetown, Pier 7 in Southwest, and a few others, but being the picky person that I am, I only frequent two out of three of them. A few days ago, I got spontaneous and had dinner with a couple of friends at McLoone's Pier House at the National Harbor in Oxon Hill, MD for the first time.
Their dinner menu is completely all on one page and enormous in size via print. While they succeed in providing an array of diverse appetizers and entrées, their specialty is as it should be: seafood. This is what you see when you look at the menu: various crab dishes displayed at the top, followed by a total of 14 other seafood dishes, some raw and some not (yes, I counted), 10-11 dishes from the grill, and 4 pasta dishes. The only downside to this bill of fare is that the more options you give me, the more time I'm going to take making a decision.
I chose the sunset salmon and the Reese's peanut butter brownie for dessert and I am so glad that I did. The sunset salmon is served with a topping of mandarin oranges and mangoes in a sweet chili sauce, and accompanied by green beans and couscous. If you're ever at the harbor and you opt to go to McLoone's, please order this. The entire sauce complimented the grilled smokiness of the salmon so well that I was a bit disappointed when I was finished. The brownie as usual was served a la mode. It was more cake-like than the common brownie in height and density, and had more chocolate than peanut butter, but who's complaining? Chocolate is chocolate. It was great, nonetheless.
See Also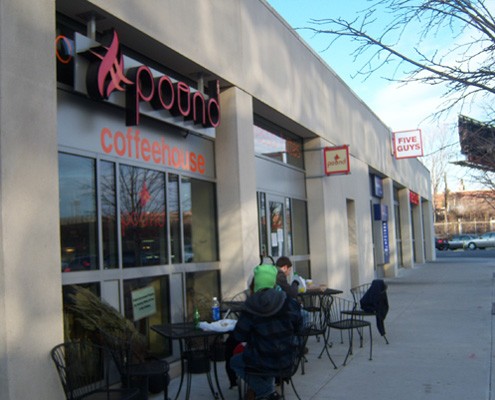 My constant affair with seafood just keeps getting stronger and stronger. On the next trip there, I'll have to be sure to try their oysters and their seafood ceviche from the raw bar. If you're ever in the area and have a hankering for seafood, be sure to check out this gem at the National Harbor.
McLoone's Pier House
301-839-0815
141 National Plaza
National Harbor MD 20745
Chassis Hawkins Younger
Chassis is a food writer in the D.C. metropolitan area with an ever-growing addiction to Low Country/Southern & Asian cuisines, and just about everything Italian. When she's not traipsing around DC, Maryland, & VA in search of new restaurants to eat at and attending food-related events, she can be found in her kitchen blasting an iPod & filling the house with various aromas. In her honest opinion, passion and spontaneity are two of the best traits to have when cooking. Check out her food-related ramblings, recipes, and adventures at her blog, Foodtellect, and on another DC-based blog, Johnna Knows Good Food.