The decision to make this was almost instant and hence this comes with absolutely no prior preparation. Whipped up in a jiffy and gobbled up much faster, this is one heck of an easy dish!
By Preethi Vemu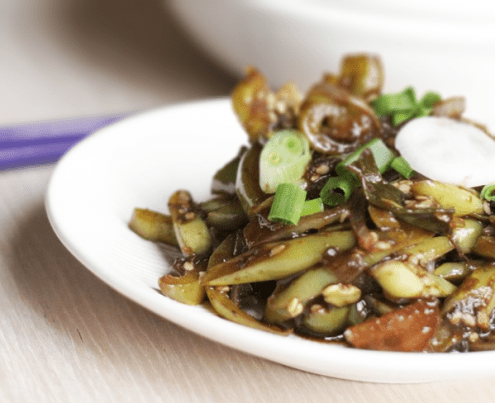 Simple and Delicious Vegetable Stir-Fry
The decision to make this was almost instant and hence this comes with absolutely no prior preparation. Whipped up in a jiffy and gobbled up much faster, this is one heck of an easy dish!
Ingredients
Broccoli + Cauliflower florets - 1 C, Blanched
French Beans + Carrots - ½ C, blanched
Green chillies - 1, slit length wise, and cut in inch pieces
Spring onions - ½ C, chopped fine
Onions - 1, medium sized, finely diced
Soya sauce - 1 Tbsp
Sriracha sauce or Chilli sauce - 1 Tbsp
Sesame oil - 1+1 Tbsp
Ginger garlic paste - 1 Tbsp
Sugar - 1 Tsp (optional)
Salt - to taste
Water - ¼ C
Instructions
Sauté the onions, spring onions and ginger-garlic paste together till they are golden brown.
Added the blanched veggies to this and sauté for a couple of minutes.
Now add the soya and Sriracha/chilli sauce, some water and let this stay on a medium flame for 5 min.
Add sugar and salt to this now.
Serve hot with fried rice.
Preethi Vemu
Preethi loves tea, animals, food and her Kindle. When she is not busy being a geek, she dreams about seeing her name in print media some day . An avid reader and an amateur food photographer, Preethi lives in Hyderabad, India with her husband who is subjected to all her culinary experiments.