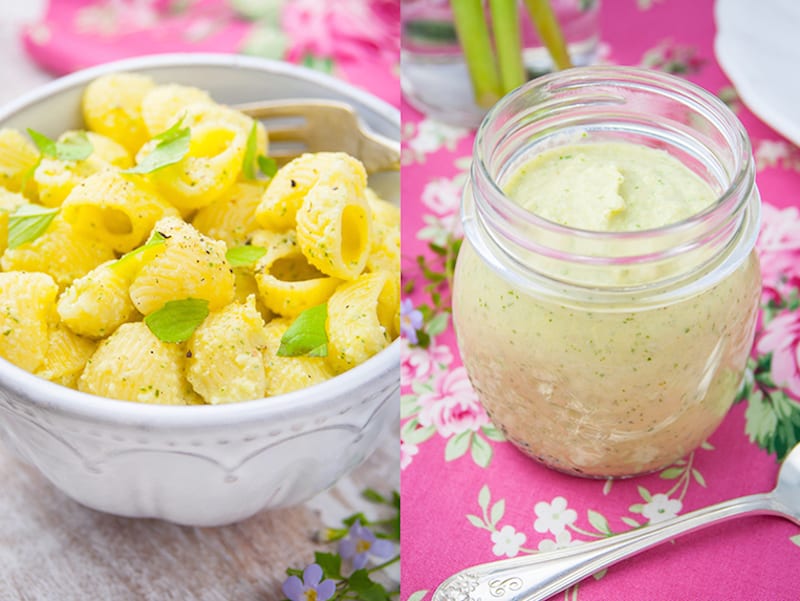 This simple artichoke pesto is something I've been making for a few years now. I love anything artichoke related and blended with basil, garlic and lemon makes a perfect base for a creamy, tangy pesto. This can easily be used as a delicious crostini, just spread on toasted bread of your choice and top with a few chopped grape tomatoes…yum!
I mixed the pesto with some prepared gluten free pasta (I used Le Veneziane brand gluten free Pipe Rigate for the photo above) and served it at room temperature. Makes a great bring along vegetarian dish to a potluck or BBQ! This would also be great as a family meal with some grilled tofu and a fresh green salad.

Simple Artichoke Pesto
While simple, Artichoke Pesto is quite versatile and flexible in its applications. Crostini, pasta, grilled items. The sky's the limit!
Ingredients
2 cans artichoke hearts in water, drained and woody outer leaves removed
1½ cups basil leaves
3 cloves garlic, peeled and chopped roughly
⅓ cup pine nuts, toasted
½ cup olive oil
¼ cup Pecorino Romano cheese, grated (or a mix of Parmesan and Romano)
Juice of ½ lemon
1 tsp lemon rind
Sea salt and freshly ground pepper to taste
Instructions
Place all ingredients in a food processor and blend until smooth.