A simple fall sweet, this dense semolina loaf is soft and sweet with specks of orange carrots and hints of aromatic maple.
By Ariel Rebel
Usually, it's not my style to let freshly baked goods wait on the counter before being honoured by our palates but, by the time it had come to the right temperature, it was getting way too late for me to indulge in such decadence. As a fall baking project, I'm very pleased with the results and I'm sure you'll be pleased as well. The final texture is extremely silky soft and dense, very close to a pound cake but with a nice variation because of the semolina flour.
Cut yourself a slice, toast it the traditional way or put in the oven for a few minutes before devouring it with melted butter or cream cheese spread on top.. It's worth it.
See Also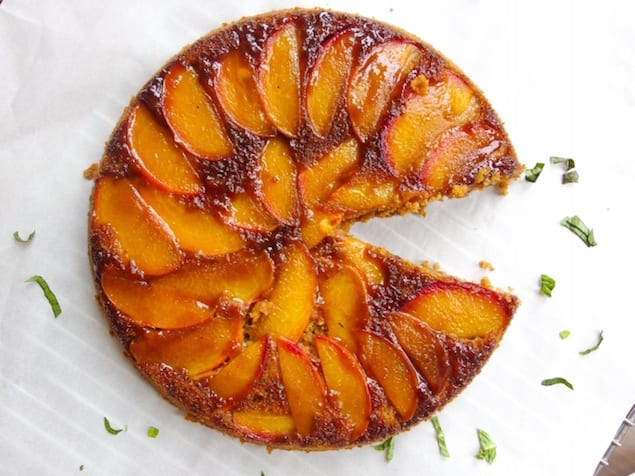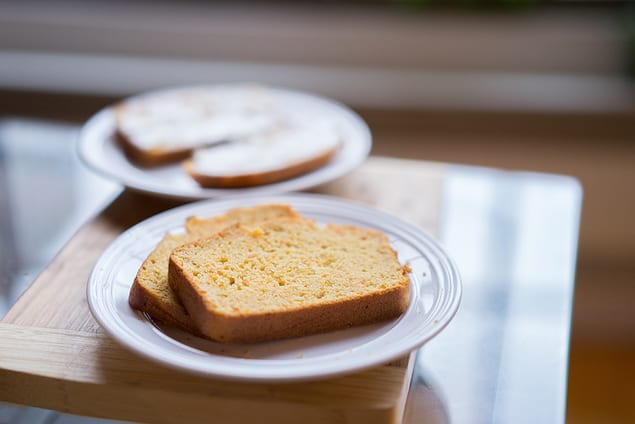 Semolina Carrot Cake with Maple
A simple fall sweet, this dense semolina loaf is soft and sweet with specks of orange carrots and hints of aromatic maple.
Ingredients
2 very tightly packed cups of "carrot rice"
1 cup of maple syrup
3 tablespoons of coconut oil
4 eggs
½ teaspoon of finely grated ginger
1 cup of all purpose flour
1 cup fo semolina flour (n.01 durum flour)
2 teaspoons of baking powder
¼ teaspoon of vietnamese cinnamon
Instructions
Pre heat your oven at 350. Line a parchment paper inside a bread mold (I used a non stick mold)
Steam your carrot rice in the microwave for 3 minutes (I added a pate on the top of the bowl to cook even faster.)
In a mixing bowl, add 1 cup of maple syrup , add the steamed carrots + 3 tablespoons of coconut oil, mix together till everything is well mixed and until coconut oil will have melted.
Whisk in the 4 eggs, add the grated ginger and mix well again.
In a bowl on the side mix the dry ingredients and incorporate them to your previous mixture.
Bake for 1 hour, let cool completely in the pan, outside the oven before removing form the pan and cutting.
Ariel Rebel
Canadian food blogger, model and web designer Ariel Rebel was born in Montreal in 1985. Her love for food started at a young age by looking at her grand mother cooking pie after pie while she was trying to steal some uncooked dough from the counter. Ariel inspiration for recipes comes from her French Canadian roots mix with all her traveling memories and the countless hours she spent running around Montreal to taste all the different culinary cultures. Her passion for cooking big dinners for her friends and family never ceases to increase every year and that's what motivate her to keep learning new skills while experimenting in her kitchen at much as she can. On her blog (ZestyandSpicy.com) Ariel shares with the world her passion for flavorful and healthy recipes while blogging small pieces of her life as a model and a web entrepreneur.