Marinated porcini mushrooms in a escabeche of tomato, onion, olive oil, vinegar and spices, served on toast.
By Miriam Garcia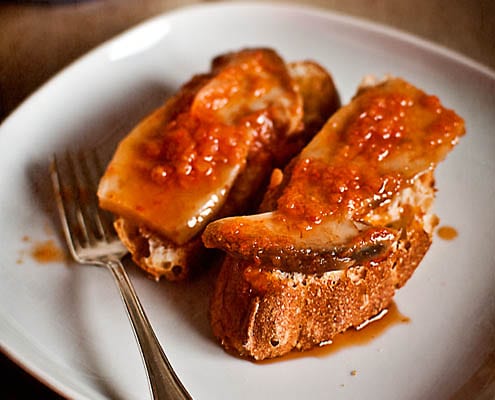 It's mushroom season here in Spain. This year it took a while for it to arrive because of the drought, but it finally did. An excellent opportunity to make a delicious starter or appetizer with mushrooms. This recipe for marinated mushrooms on toast, a mostly classic escabeche, is by Mr. José Andrés. He advises to use a mixture of wild mushrooms, but I happened to find some wild porcini mushrooms at my greengrocers that I could not overlook and I had to make me some boletus escabechados. So cute and chubby they were, these boletus… and they looked at me with their tiny boletus eyes… But I took them by the hand, carried them home and cook them all the same. I was merciless, just like the Walrus and the Carpenter with the oysters.
I'm really nuts about marinades and escabeches, this great method of food preservation which was apparently introduced by the Arabs in the Iberian peninsula, so I have quite a few of them on the blog. This marinated mushroom recipe is different in that the marinade sauce carries grated tomato, which adds a very tasty touch. Also, admittedly, porcini mushrooms are quite more flavorful than the regular and ubiquitous button mushrooms, at least the cultivated varieties which lack any forest aroma.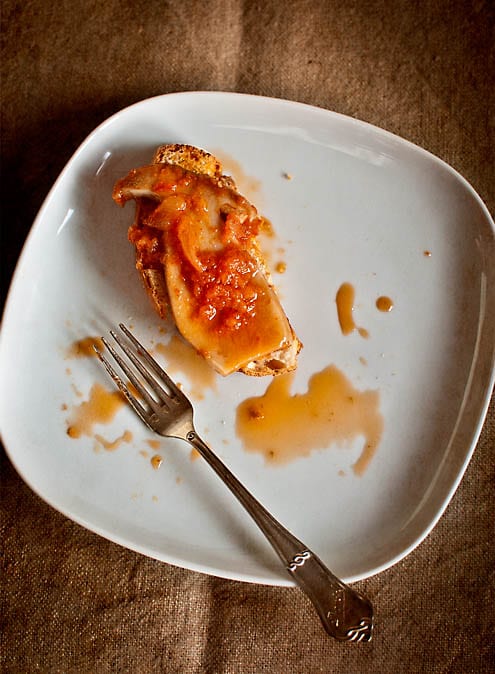 See Also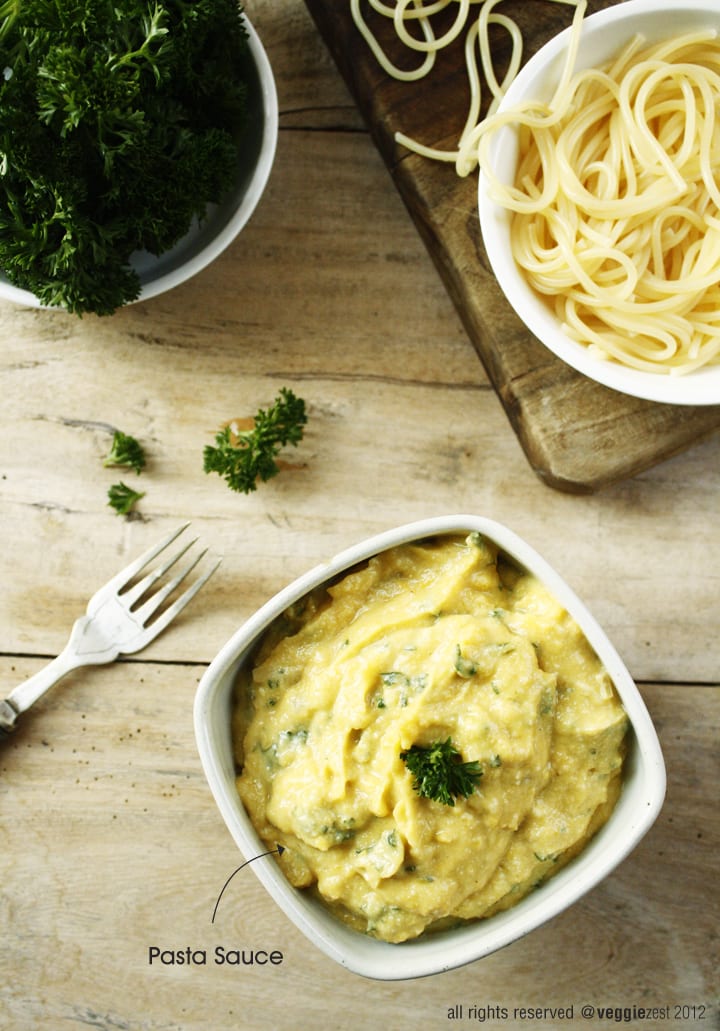 Print
School of Tapas: Marinated mushrooms on toast
Marinated porcini mushrooms in a escabeche of tomato, onion, olive oil, vinegar and spices, served on toast.
Author:

Miriam Garcia

Prep Time:

15 mins

Cook Time:

15 mins

Total Time:

30 minutes

Yield:

1

0

1

x
1

pound fresh porcini mushrooms or any other flavorful wild mushroom

2

medium tomatoes

1/2

medium onion

1 1/2 cups

extra virgin olive oil

1

bay leaf

3

allspice berries

3

–

4

thyme sprigs

1/4 cup

Sherry vinegar
Salt to taste
Instructions
Clean the mushrooms and cut into slices. Some people advise to just clean the mushrooms with a damp paper towel and never wash them, as they absorb water quickly and can become mushy. Some prefer to just peel the stem and clean the cap with a damp cloth. Set aside.
Dice the onion and fry in a few tablespoons of the olive oil until translucent and wilted.
In the meantime, grate the tomatoes (or just process them in a food processor). Add this tomato puree to the fried onion and cook until all the moisture from the tomatoes has evaporated.
Then added the remaining olive oil, vinegar, mushrooms, spices and salt. Heat slowly and carefully just until the oil starts to simmer. Immediately remove from heat, transfer everything to a cold container to stop the mushrooms from cooking and let cool.
Serve on nice slices of good country bread. Enjoy.
Like all escabeches and marinades, it's best to let it stand for at least one day to allow for the flavors to settle and develop. This escabeche will last several weeks in perfect condition in the refrigerator, but that is if you don't eat it before that. The marinade sauce is simply superb, great for dunking bread as we love to do in Spain. These marinated mushrooms are delicious served on a good slice of toasted bread, letting the juices soak through…
Try another great Spanish recipe – Padron Peppers – here.
Miriam Garcia
Born in Madrid, Spain, Miriam lives in a small town North-West of Madrid with her family. Passionate foodie and amateur photographer, her liking for cooking originates mostly from her mother and her paternal grandmother. Miriam is the creator of the awarded Spanish food blog The Winter Guest.