Head to Abruzzo, Italy for a stunning dining experience in an old fishing site right on the water.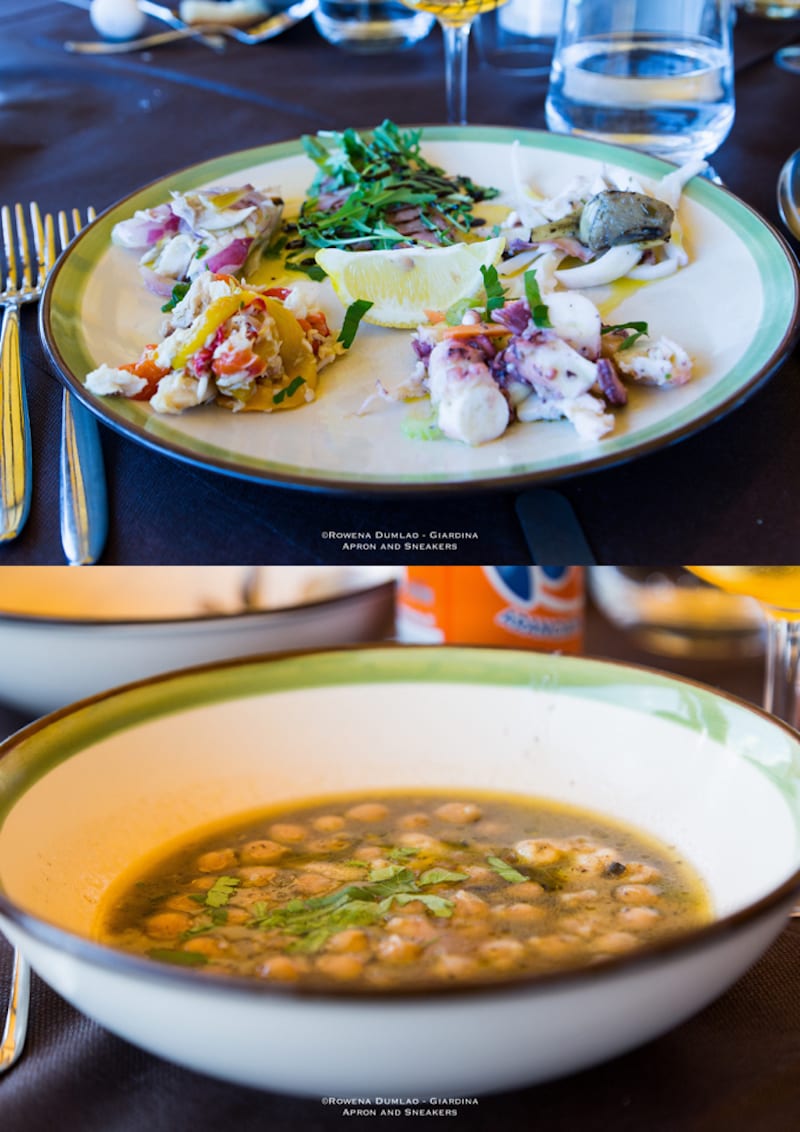 Trabocco Cungarelle is the very first trabocco (or trabucco) that I have ever dined in. The first one that I've seen as a matter of fact. It was something that I was not expecting to find in Italy. How panoramic it was that the trabocco was right on the emerald water supported by stilts and the sun was out shining on everything it touched with the beautiful backdrop of the blue sky.
A trabocco (or trabucco) is an old fishing construction on wooden stilts along the coastline of the Adriatic Sea. They can be anchored to the rocks and jut out to the sea or they can also be on the water itself. The trabocco are located in the Costa dei Trabucchi (Trabucchi Coastline) in the Chieti area of Abruzzo and in the Gargano area of Puglia.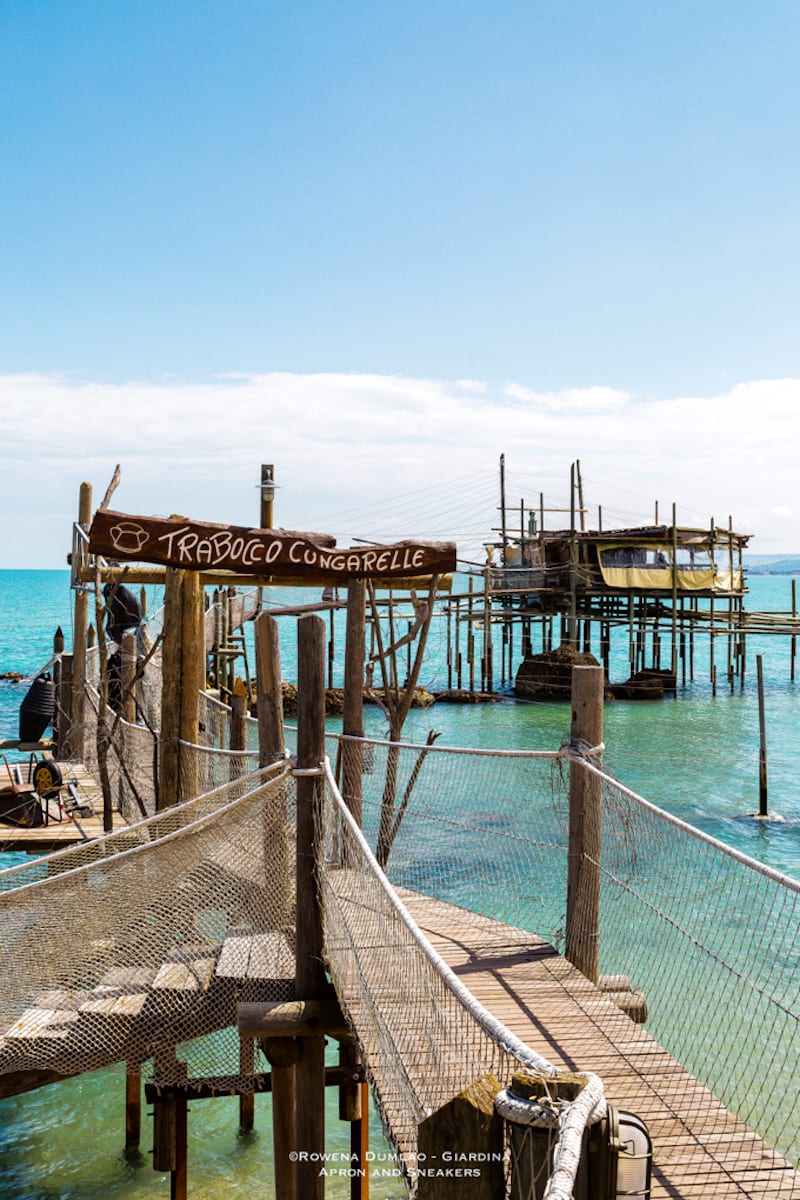 Trabocco Cungarelle is in the coastline of Vasto Marina. It is the beach area of the town of Vasto. The best way to spend your day in the town is to go around in the morning and visit the monuments then go down to the marina for lunch. Book the restaurant ahead because it can easily get full.
In between the two wooden antennae in front of the trabocco is a large net for catching fish. There is also a much smaller net that goes to its central part to catch the smaller ones. Being a working trabocco, they catch their own fish for the day. They showed us how trabocco fishing works so out came the small net to scoop some tiny fish called bianchetti or gianchetti (whitebait). When the net went up with some bianchetti, Chef Bernardo Suriani, prepared them with a squeeze of lemon, salt and extra virgin olive oil. Straight from the sea to the table in a matter of just a few minutes, it was seafood like no other.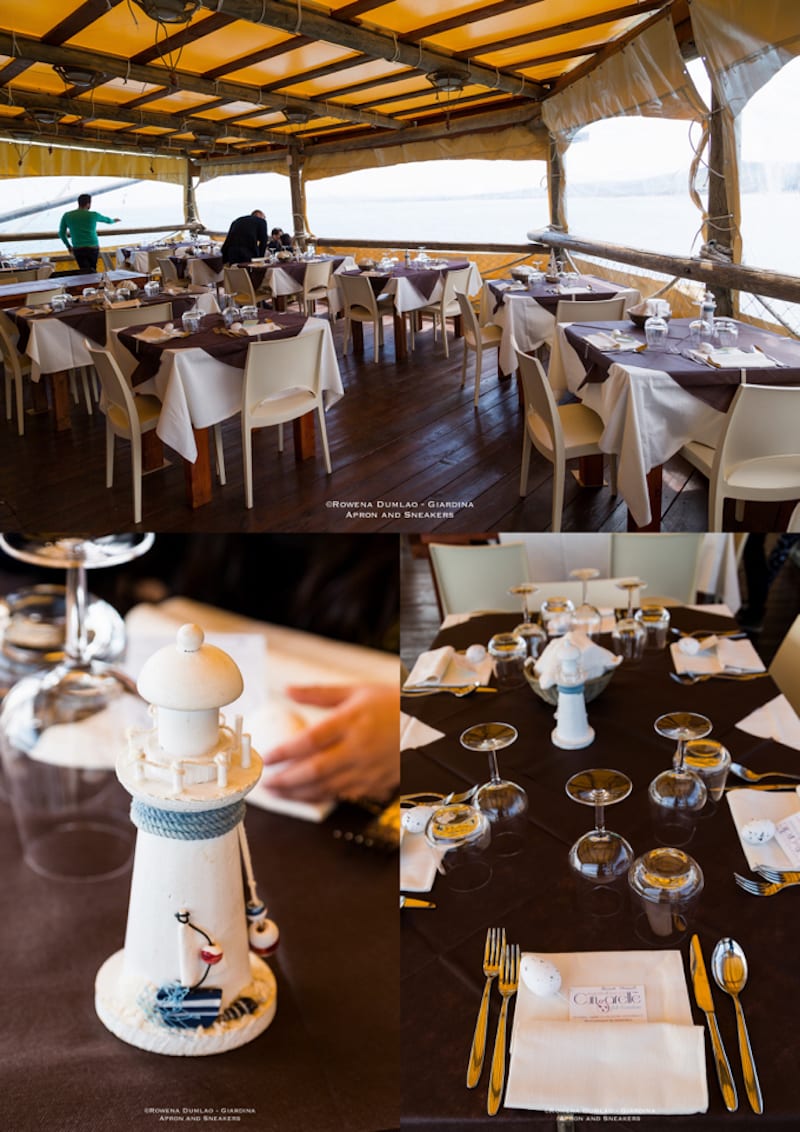 Arrive hungry if you are getting a full menu because just with the appetizers alone, you will start getting full. As of writing, a complete menu of appetizer, pasta, main course, fruit, dessert and coffee costs €50 while the reduced one costs €35 (Please check their site for this). It is closed in winter and opens from Easter until September everyday for lunch and dinner.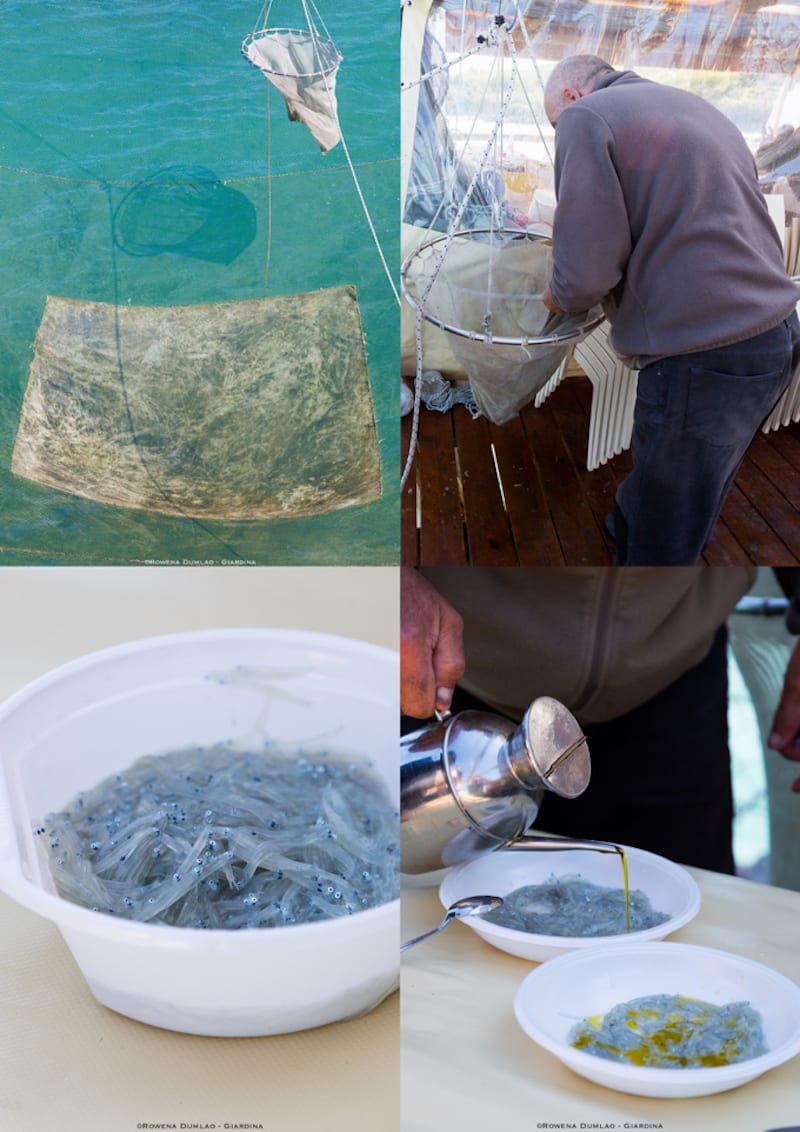 RISTORANTE TRABOCCO CUNGARELLE
Strada Statale 16 Km. 516-500,
66054 Località Casarsa, Vasto (Chieti)
Tel: +39 3408629815
Rowena Dumlao Giardina
Rowena Dumlao - Giardina is the author and photographer of Apron and Sneakers and The Chosen Table. Besides her blog, she's also a recipe developer and a travel writer for other food and travel sites.