Totally delicious, and of course fluffy, this vibrant soufflé will rise to meet all your expectations. Don't forget to top the blackberry and rhubarb batter with a warm hazelnut crumble.
By Simone Van Den Berg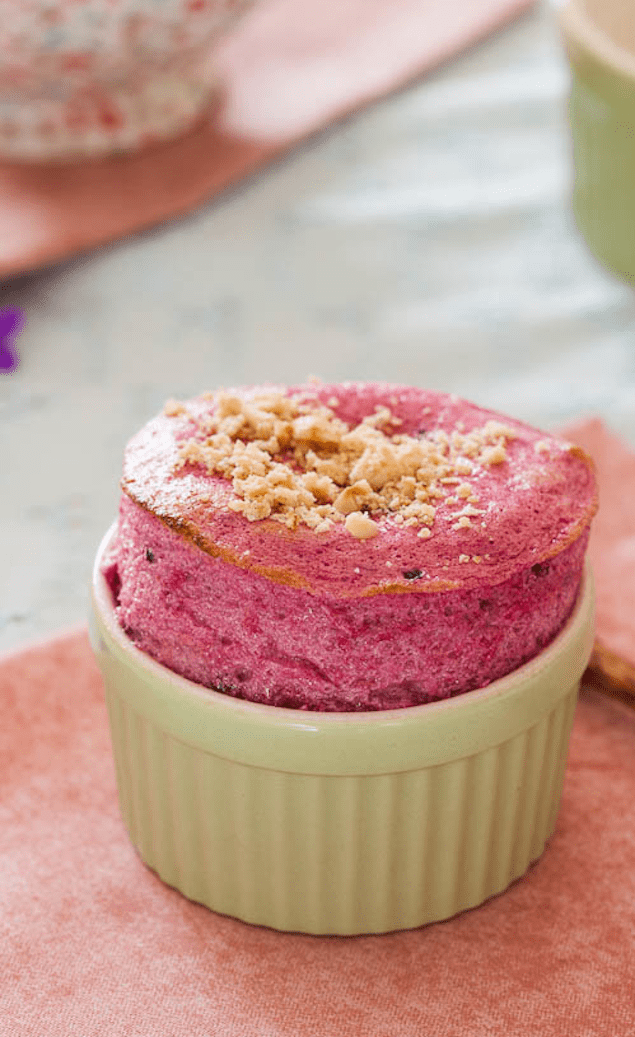 Alors, j'taime Paris… My love affair with France dates back from when I was a little kid. My parents always went to France on holidays. When we were big enough to 'survive' the long trip from our home to Bretagne, we went there every year. I must have been 13 or 14 when I entered for the very first time. We went to places like St. Malo or Boules (it was called differently but can't think of the actual name now!) as long as it was close to anything resembling water. My nickname in those days was 'waterrat'; if there was water around, you would find me in it. So any camping we would go to would have to be by the seaside or a large lake (we went to the Dordogne a couple of times too)
To fit the French theme I chose rhubarb and blackberry souffles with a crumble on top. I originally saw this recipe made during an episode of Masterchef Australia and was planning to make it. Totally delicious, fluffy and worth making! I was a little afraid the mixture might be too liquid but it worked brilliantly. I didn't have icecream and whipping cream but that would be fantastic with this dessert.
See Also
Print
Rhubarb Soufflé with Hazelnuts
Totally delicious, and of course fluffy, this vibrant soufflé will rise to meet all your expectations. Don't forget to top the blackberry and rhubarb batter with a warm hazelnut crumble.
Author:

Simone Van Den Berg

Category:

Baking

Cuisine:

French
Soufflé
500g

rhubarb (cut into

2

cm pieces)

140g

sugar

150g

black berries

4

egg whites

75g

sugar
Crumble
75g

flour

50g

butter

50g

brown sugar
pinch salt

50g

rolled oats

50g

hazelnuts (roughly chopped)
Instructions
Preheat the oven to 200 C. (390 F)
Put the rhubarb with the 140 gr of sugar in a pan, add a splash of water, cover the pan and let it simmer on low heat for a while.
Make a crumble by adding the ingredients together in a bowl and mix it with your fingers till it resembles a rough crumble. Put the crumble on a baking tray, spread it out and bake for about 5 minutes until light golden brown.
Butter your ramekins twice. Butter once and then put in the fridge for 5 minutes, butter again and put a tsp of sugar in the ramekin. Turn it around so the sugar coats all the sides of the ramekin well and tap out the excess sugar. Put aside until ready to use.
Once the rhubarb is cooked but still has some chunky bits in it, add the blackberries. You can use frozen blackberries if you cannot find fresh. Add a bit of lemon zest in the pan as well. Put some cornflour in a small bowl, add water and whisk until smooth. Add this bit by bit to your fruit mixture until it is thick enough. It should become a thick puree. Leave to boil for another 1,5 minute to cook the cornflour. Then put your fruit puree into another bowl and stir to cool it down for at least five minutes.
Take 4 eggwhites and add about 1 tbsp of sugar to it and start whisking until it becomes soft and glossy. Add 75 gr of sugar and whisk until it forms soft peaks. Don't overwhisk it.
Put 1/3 of your fruitpuree in a bowl and add about the same amount of eggwhites to it and carefully fold until combined. Repeat this until it's all incorporated.
Take your ramekins and with spoon pointing downwards fill all your ramekins up till the rim. Smooth the top with a knife and run a finger along the side of the ramekin to make sure nothing sticks at the sides as that will prevent your souffle from rising.
Put the ramekins in the oven for 6-7 minutes, take them out (they should have risen about 1-2 cm at that stage) and add some crumble on top. Not too much as that will weigh it down but just eough to give it a bit extra. Bake for another 3 minutes and you're done.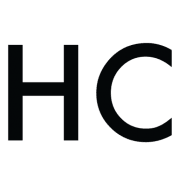 Simone Van Den Berg
Simone van den Berg is a Netherlands based freelance food photographer and food blogger. She has a passion for cooking, food and travel, which she shares on her blog Simone's Kitchen and of course right here on Honest Cooking.