The Breslin is simply a damn good restaurant that will keep you coming back again and again and again.
By Kalle Bergman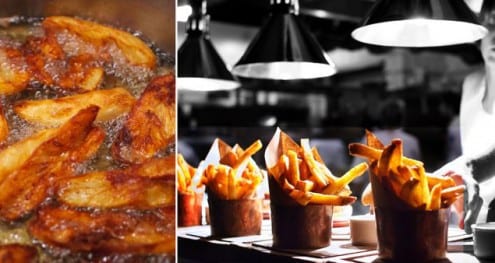 Anyone who has dined at more than a handful of one Michelin starred restaurants in Europe knows that the New York version of the world's most revered dining guide is an absolute confusion fest. The level of cooking, ambience and service (yes, we know that the Michelin guide keeps claiming that the food is all that matters, but we simply don't buy it) demanded to reach one star level in let's say Finland, is lightyears ahead of that demanded from New York restaurants. Here, the Michelin guide, hellbent on becoming younger and hipper, are throwing stars around like they are golden stars rewarded to 3rd graders for a "nice try".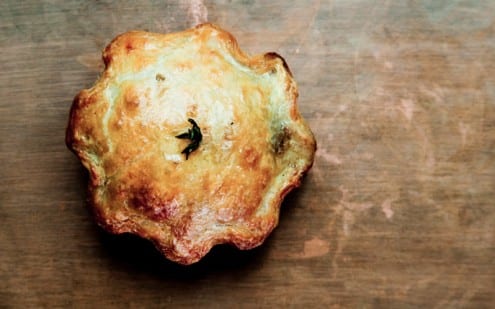 The Breslin, and it's sister restaurant The Spotted Pig, are two of the restaurants that have received Michelin stars in NYC that really should have been on what is known as Bib Gourmand – ie, restaurants that serve great food for the price. Because putting The Breslin at the same level as a one Michelin star restaurant in France, Spain or Denmark, is simply unfair to all parties involved – The Breslin included.
The reason for this, is that The Breslin is a great restaurant without the added baggage of being a Michelin restaurant. This gastro pub, situated in the wonderful ACE Hotel, together with another of its sister restaurants The John Dory (another great restaurant), serves up hearty, heartfelt and homey dishes inspired by British and American classics. The ambience is almost painfully hipster-immersed, with both patrons and servers rocking large beards, tight pants and tattoos. But, opposed to many other establishments with the same profile, the service and ambience at The Breslin is fun, friendly and inviting. Even if you "cannot" reserve a table at the restaurant, you are usually never more than a 40 minutes wait from a table – even on the most busy Saturday night.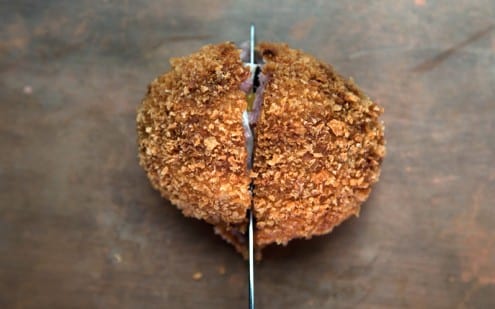 At The Breslin, you can enjoy one of the city's best burgers – the Lamb Burger, served plainly with some amazing triple cooked French fries and a delicious cumin dip sauce. The seafood sausage with beurre blanc and chives is surprisingly fresh, uplifting and the flavors takes you right to the beaches of Padstow or Cornwall. The Scotch Egg snack is lovely, perfectly presented, and a great homage to pub fare. The pig's foot for two with herbed lentils & roasted baby vegetables is a monster of comfort food, fatty, juicy and too much for most, but just perfect for anyone who loves their pork.
During our 10+ visits to The Breslin, we have never had a bad meal. Dishes are always properly cooked, tasty and welcoming. So even if the level of cuisine presented at The Breslin doesn't deserve a star from the mighty French restaurant guide – it is still a damn good restaurant that will keep you coming back again and again and again.
---
---



The Breslin
16 west 29th street (between Broadway & 5th Avenue)
New York, New York 10001
Phone 212-679-1939
Website
---
---
The Honest Cooking Rating System
****** Six stars – Cooking on the highest international level. Service is impeccable and beverages are perfectly paired with the food. A world class dining experience.
***** Five stars – Represents cooking on an international level. Dishes look and taste great and display a personal touch. Service is highly professional making it a dining destination that is really worth a detour.
**** Four stars – This represents very good cooking with ambitions. Solid preparation of all dishes, only very few flaws. A restaurant that Honest Cooking recommends a visit to.
*** Three stars – Represents good cooking, and an above average restaurant, but without the more personal touches and craftsmanship that is demanded of higher ratings.
** Two stars – Represents average cooking. The restaurant doesn't reach a level where the food stands out as anything special, and service / ambience has flaws.
* One star – Represents sub-par cooking and service. A restaurant to stay away from.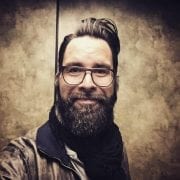 Kalle Bergman
Kalle Bergman is a food writer and media entrepreneur who is the founder of Honest Cooking. As a food writer, his writing has been regularly featured in publications like Gourmet, Los Angeles Times, Huffington Post and Serious Eats. He is obsessed with simple food, more often than not from his native Scandinavia.