Scandinavia is known for its high end cuisine and inspirational Nordic cuisine
But if you are like me, sometimes wanting a break from foams, foraged vegetables with strange names and other kitchen gimmicks, Stockholm is still a safe bet for even the most discerning foodie.
On a recent trip to the capital city of Sweden, The Venice of the North opened my eyes to delicious food which stepped away from the regular seabuckthorn and deer but really hearty and enjoyable food.
Whether you are on an epic museum tour or jumping from one neighbourhood to another, there are many pleasant restaurants to dive head first into. Here are my latest discoveries
Videgard
Videgard is the hottest and newest restaurant to visit in Stockholm where Peruvian food meets Japanese cuisine – otherwise, known as Nikkei. Do not ask for directions on where it is – no one knows where it is because of the exclusivity of the new restaurant location. In a shopping complex, Sturegallerian, take the eliminated blue nights upstairs and enjoy the serenity of Japanese food with Swedish ingredients at its best. The mastermind of Erik Videgard, this restaurant is definitely a place to be seen.
Hillenberg
Hillenberg is the latest by celebrity chef, Niklas Ekstedt and a great place to visit for upscale dining if you can not get into his famed, Ekstedt Restaurant. With a very capable chef, Hillenberg is a fine example of why Sweden promotes excellent hospitality and is a leader in the industry. The service is fantastic, white-table cloth vibe without the pretentiousness. The dishes like local lamb and slow-poached fish are delicious. The skagan toast, although simple is iconic and one of the best versions in the city.  Swedish classics are available, as well as innovative dishes inspired by local producers
L'Avventura
L'Avventura was a pleasant surprise and do not be fooled by the location ( next to Hard Rock Cafe). The restaurant is completely booked out by locals who are looking for delicious food, lots of truffles and an even better Entrecote which can surely feed a couple of hungry carnivores. An entertaining dining experience with lovely staff. Italian food done well with a bit of an entertainment factor ( but not gimmicky – the food is still excellent executed) is always welcoming when on holidays.
Griffins Steakhouse Extraordinaire
An oldie but definitely a goodie. Chef Mattias has been at Griffins for almost the whole 8 years but his passion still shines through his delicious handmade sausages, kalix roe tacos and 40-day aged steak with delicious sides. The atmosphere and staff make it friendly and enjoyable. A great spot for after work drinks or just before you jump on your train out of the city you fell in love with.
See Also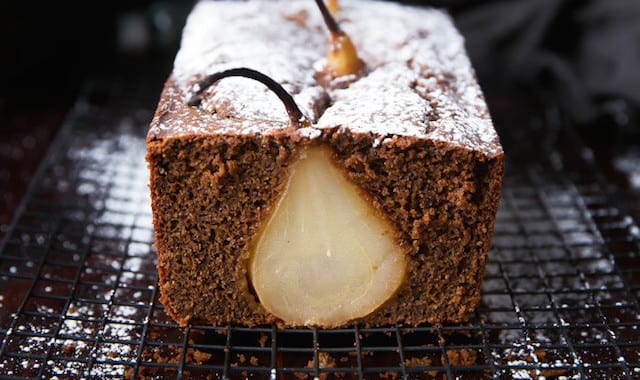 Bonnie's Restaurant, Bank Hotel 
Tell everyone and anyone you had dinner at Bonnie's Restaurant and you will surely be seen as a local. Sure it is Stockholm's newest and coolest boutique hotel but all the local bankers head straight to Bonnie's for drinks, cocktails and delicious eats. Favourite dishes include the Chateaubriand which is grilled to perfection, the local catch of the day in creamy white sauce and the beef or beet tartar. For dessert, save room for the 'Piggy Bank' – a chocolate dessert for all you sweet tooth's out there who love a good insta-post
Campfire – Downtown Camper Scandic Hotel 
Cool, fun and really loud – but hey you are camping outdoors in a cool Swedish hotel, right? Campfire is casual, friendly and really a spot for travelers and locals to gather around a 'fireplace'. The halibut is possibly the best item on the menu but you really would go to Campfire after using the hotels super cool Spa and Wellness Centre, The Nest. Ever wanted to swim in Singapore's Infinity pool? Well, Downtown Camper has one overlooking the entire city of Stockholm – I think I like this one better because chances are – you will have the spa and sauna to yourself.
Michelle Tchea
Michelle Tchea is a 4-time bestselling author. Her books include, Building a Perfect Meal, My Little SoHo Kitchen, Signature Dishes (Australia's Best) and Chefs Collective. Her work can be found in other leading luxury travel and food magazines including Travel+Leisure Asia, SMILE, NUVO Magazine and The Telegraph