Did you know pumpkin leaves are edible? They are, and quite delicious and nutritious as well, cooked with rice and Indian spices.
By Ila Dubey Dhulipala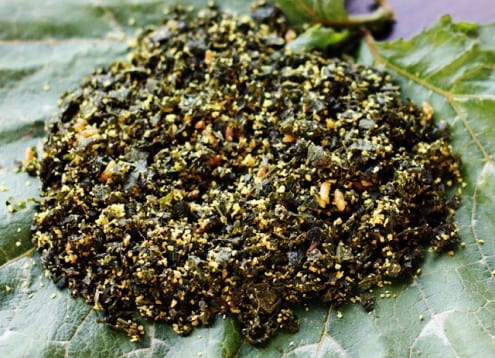 Pumpkin Leaf Subzi
Did you know pumpkin leaves are edible? They are, and quite delicious and nutritious as well, cooked with rice and Indian spices.
Author:
Ila Dubey Dhulipala
Ingredients
Tender Pumpkin Leaves (flowers and tender stalks can be included) - A large handful, freshly picked. Choose the youngest, most tender ones.
Grated Fresh Coconut - 3-4 Tablespoons
Oil - 1 teaspoon (I used cold pressed, organic coconut oil)
Mustard seeds - 1 teaspoon
Raw Rice grains - 1 teaspoon (This can be any variety. I used Matta rice, which is often used in Kerala.)
Jeera (Cumin seeds) - ¼ teaspoon
Garlic - 2-3 flakes chopped
Haldi (Turmeric) - a pinch
Salt - to taste
Instructions
Wash and clean the pumpkin leaves, removing the larger veins. This is quite a fibrous leaf ( a bit like Amaranth, though even more so.).
If you have the patience, you could probably leave the veins on, and simply remove the thin film that covers the larger veins, and also the tender stems, which are easily peeled off.
I chose the faster option by tearing off the larger veins, resulting in a rather shredded lot! But not to worry, it needs to be chopped fine, anyway. The pile of veins on the left gets discarded. The remaining leaves as on the right, are what we use.
If using any flowers, remove the calyx, etc, keeping just the corolla (petals), all 'de-veined' and finely chopped.
Heat the oil in a heavy based pan or kadhai. Add the mustard seeds. When they start spluttering, add the raw rice, which will also splutter and puff up.
Also add the red chili here, if using.
Add the chopped leaves along with some haldi and salt, mix, cover and cook. Avoid adding water, if possible.
When nearly done, uncover, add the jeera, the garlic and the crushed coconut with a little haldi added in (I blended the last two in the mixie),
Stir it in, and cook some more, cover if required, till done.
Great paired with roti and dal, or serve it the traditional way, with steaming, hot rice.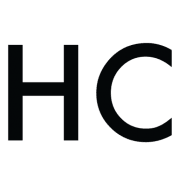 Ila Dubey Dhulipala
I'm passionate about good nutrition and maintaining a conscious kitchen and trying to make organic, healthy, and sustainable choices. With home-cooking foodies on both sides of the family, a definitely-gourmet husband, kids with equally strong and very diverse tastes, there's never a dull day, and no shortage of food for the soul, mind, body and blog.