The upgraded and expanded Cafe Katja on the Lower East Side is a good as it has ever been.
By Mitch Weinstein
Five years is a long time in the restaurant business.  As a matter of fact, it's a long time for any small business, and once you get to that point, it means you must be doing something right. Or maybe, just maybe, you're doing everything right.
And that's just what my favorite place does – everything right.  From the warm welcome (whether you're a regular or not), to the tasty food, to the nicely curated wine and beer list (oh, and they make a damn good Manhattan too), to the reasonable prices – Cafe Katja makes me happy…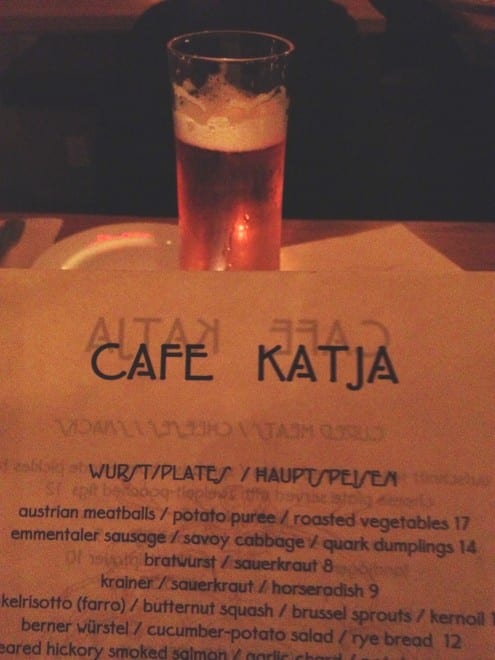 Just over five years ago, I wrote about Katja on eGullet, after Significant Eater and I tried it for the first time. And over these past five years, and countless meals with Sig Eater, friends and solo, it has never failed to be just what you want from your favorite "local." You want a pretzel (with two spreads) and a beer – Katja.
How about a krainer, kraut and a glass of Grüner Veltliner? Katja.
Maybe beef goulash over spätzle? You guessed it – Katja – though they may spell it gulasch – here's a recipe from an article about Katja that Bon Appetit ran a few years ago…new Austrian, they called it then.
Recently, there's been a big change at Katja. The owners, former chefs Andrew Chase and Erwin Schröttner, had been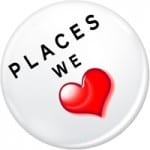 looking to expand for a while (I mean, if I saw the word tiny in one more review, I was gonna scream), and when the place right next door became available, they jumped on it. So now, after a summer of renovations and turning slightly greyer (well, Erwin was already there) due to the usual problems you run into when you start knocking down walls in 120-year old buildings, and trying to get the gas hooked up by a striking Con Ed, they're up and running on all cylinders. The kitchen, which is probably triple the size of what it used to be, and now has gas burners, was buzzing the other night, Chef James working it as he always has.
An expanded kitchen means an expanded menu, and we started dinner last night with a couple of old standbys. When you start with the pretzel I mentioned above, be careful – otherwise you'll burn your mouth. But the aufschnitt teller, a platter of smoked and cured meats, liverwurst, liptauer, pickles and rye bread, will merely make your mouth water.
My friends shared an assorted sausage sampler (I guess they hadn't had enough sodium yet), which at $15 per person is enough to feed a small army. Me – I'm watching my waist, so I dove into the evening's special – seared blackfish over fermented and sauteed red cabbage, that was perfectly cooked and delicious to boot…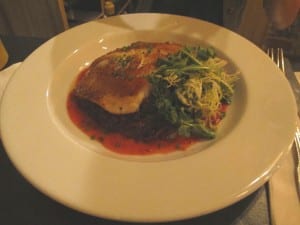 There are classic desserts on the menu, like linzer torte, and lots of schlag to go 'round. And the list of Schnapps is as deep as any in the city. The other night we finished with a couple of Underbergs – because we may indeed be nuts.
So, keep it coming, Katja. After a delicious five years, we wish you good luck on the next 10 – for sure, you'll be seeing plenty of us.
Cafe Katja
79 Orchard Street, NYC
(212) 219-9545
Website