Tamara Novacoviç about the most lovely pastry shop in Zagreb, Croatia.
By Tamara Novacoviç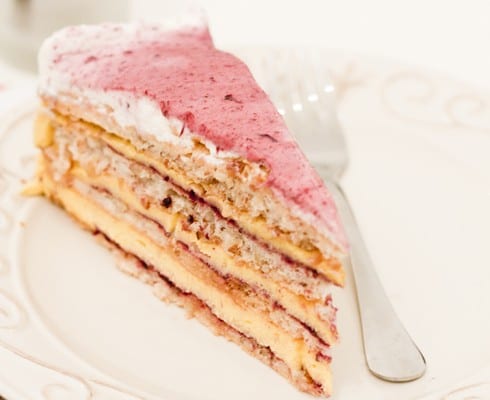 The Amélie pastry shop is one of the cutest places in Zagreb. Decorated with hand made drawings, tablecloths and pillows, vintage renovated furniture, it's almost too cute to be true. You find yourself in the middle of a French fairy tale, surrounded by beautiful decor and perfect cakes.
Its owner Zakline Troskot is a wonderful, hard working woman with a vision. In the midst of the crisis, she left her well paid job and decided to open a cake shop. Having a cake shop is something she had dreamed for a very long time. When she felt the moment was right, she went after it. Most of her friends were shocked, but also supportive. Soon enough it turned out to be the right decision, as everything fell into its place. Amelie won people's hearts soon after it opened 2 years ago and became one of the most popular cake shops in Zagreb.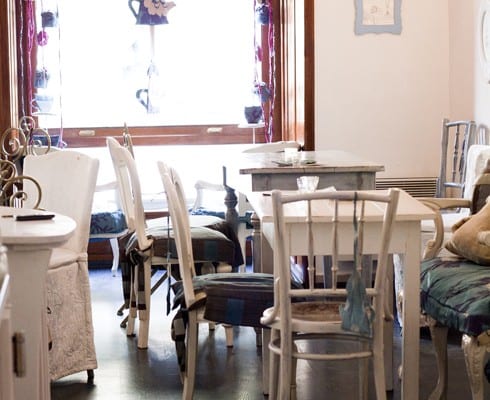 Here you can enjoy beautiful cakes, pies, macarons, savory tarts and drinks. Owner Zakline says she works hard every day, but it's also the proof that Amelie is doing very well. Their macarons are known as one of the best in Zagreb and there are usually 6 types on display, which change according to the season. Zakline keeps the recipe secret, of course, and says she's still not ready to share it with anyone, so making macarons remains exclusively her job for the moment.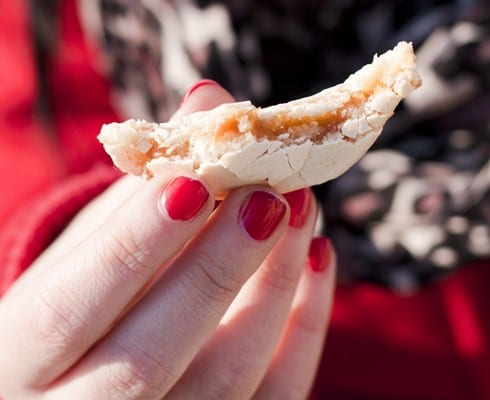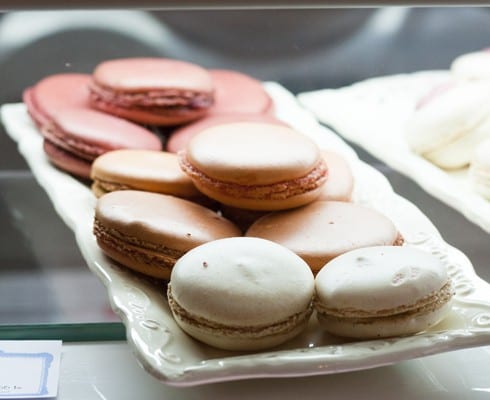 All cakes have cute lady-like names: Amélie is this cake shop's bestseller and it consists of almond dacquoise, vanilla pastry cream, berry cream and whipped cream on top. Julliette is a cake made of mascarpone filling and strawberries. Nathalie is strong and bitter-sweet, made of hazelnuts, sour cherries, cappuccino and cheese.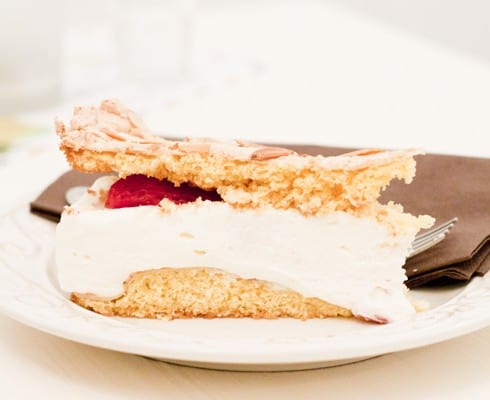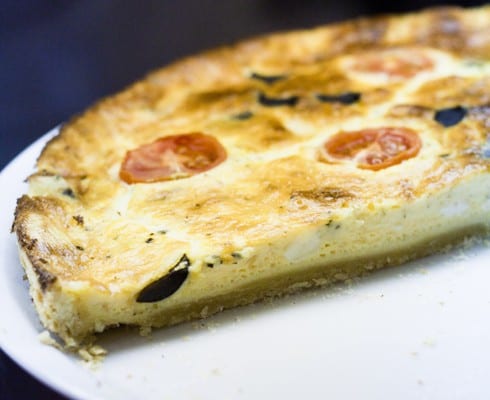 There are classics like Linzer cake and cheesecakes (baked and unbaked versions) in which they combine cream cheese with cottage cheese which makes their flavor full. Carrot cake is also offered, as well as beautiful lemon pie. Then there are combinations like poppy seed and chocolate, or chocolate orange cake which has freshly squeezed orange juice in the filling. They also offer chocolate cookies, the perfect attribute to a cup of coffee or tea. Skradin cake is a somewhat unique combination of walnuts, almonds, dark rum, chocolate and prosecco. You can also stop by for a savory dish which usually includes 2 types of quiche. Zakline says they put fresh cakes for sale every morning.
After enjoying some cakes with a cup of coffee, we talked about favorite cakes and flavor combinations with the owner. She says she prefers savory over sweet, which can also be the consequence of being continuously surrounded with cakes. Some of the ingredients she can't stand in cakes are kiwi and banana, therefore you won't see these combinations in her cake shops.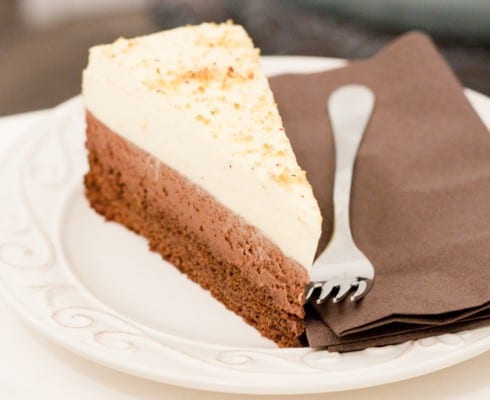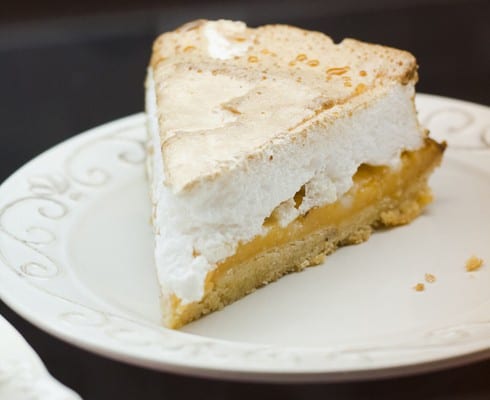 The story of Amelie truly is the story of passion, success and making your life-long dream come true.Amelie
Vlaška 6
Zagreb, 10000
Croatia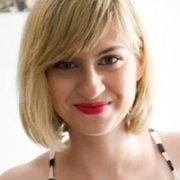 Tamara Novakoviç
Tamara Novakovic is a passionate self-taught cook, food blogger, freelance food writer and photographer behind bite-my-cake.blogspot.com. Her life journey has led her through Faculty of Humanities in Zagreb, Croatia to discovering passion for making cakes. She is currently a weekly food columnist for Croatian newspaper V magazine and food magazine Repete.