An ultimate breakfast bowl to hold you over until lunch. Packed with eggs, gyoza, and spicy chilies.
By Raymund Macaalay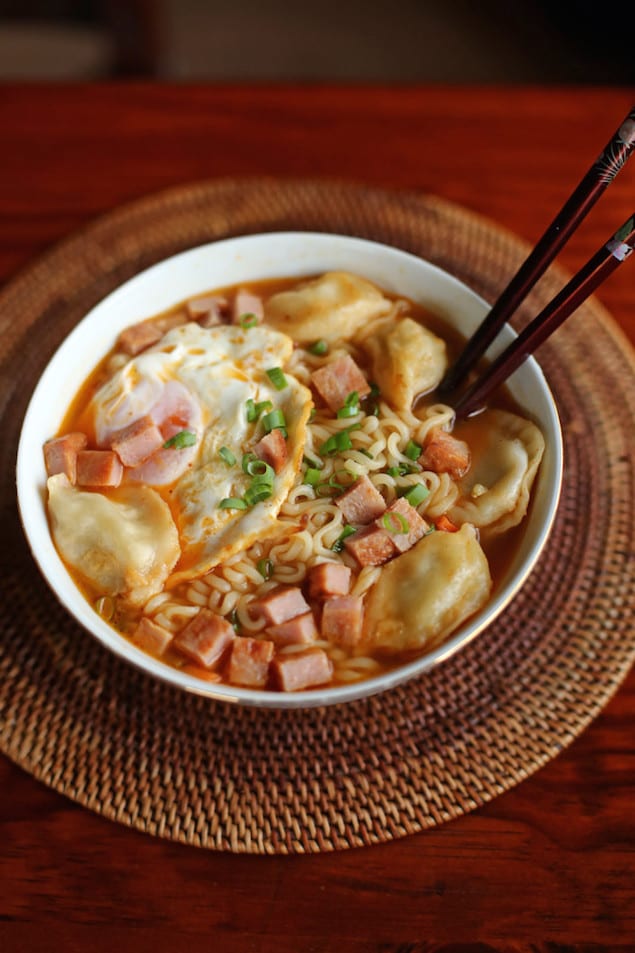 Breakfast, they say, is the most important meal of the day, it is the meal that will start your day and the meal that will give you energy to last at least half your our day that is why a lot of us is in constant search for their ultimate breakfast. Have you found yours? Well, I found mine in a form or hot ramen soup.
One day when I was planning to make breakfast and I suddenly thought of making this. I combined some of my favourite breakfast items like Spam, sunny side up eggs, gyoza and ramen but I think it's not enough so why not make it hot and spicy, remember chilies boosts your metabolism and the best time to boost it is in the morning when it is still sleeping. I know ramen might be odd for most to consume during breakfast but noodle soups are a popular breakfast item in Asia, having said that rice porridges and even fried rice is a popular breakfast item back home. Get the recipe for delicious gyoza here.
See Also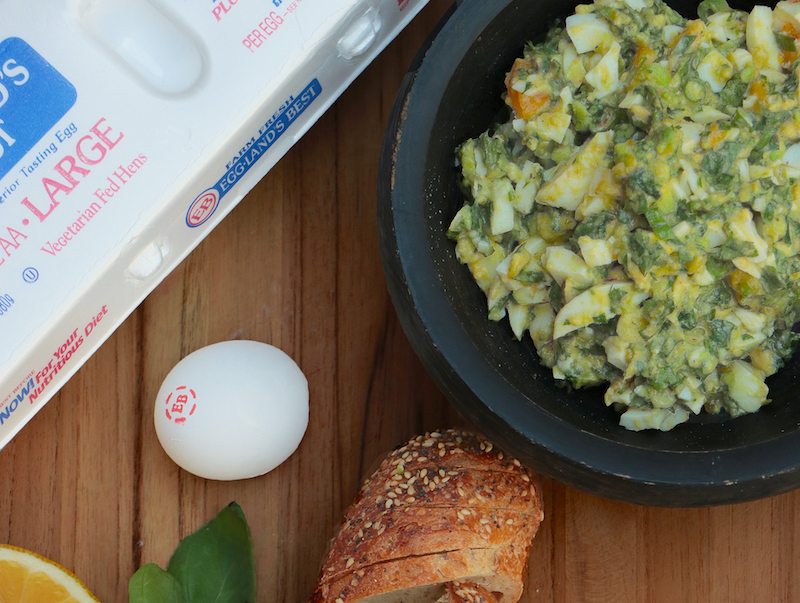 The result was phenomenal and it definitely waked me and filled me up ready to tackle my day to day activities. It's packed with carbs and protein so it's a good fuel to start you up. How about you do you have an idea of your ultimate breakfast? Share it below.
Find more phenomenal ramen recipes here.

Perfectly Spicy Breakfast Ramen
An ultimate breakfast bowl to hold you over until lunch. Packed with eggs, gyoza, and spicy chilies.
Recipe Type:
Breakfast, Main
Ingredients
180 g (6.34 ounces) ramen noodles, cooked according to packet instructions
2 pcs spring onions, thinly sliced (white part and green part separated)
4 pcs shiitake mushrooms, finely chopped
2 tsp grated ginger
5 cloves garlic, minced
2 tbsp sriracha hot sauce, adjust to your liking
4 cups dashi stock
2 cups vegetable stock
2 tbsp sesame oil
oil
Toppings
½ can spam, sliced
1 dozen cooked gyoza, see link above for recipe.
2 pcs sunny side up eggs
Instructions
In a frying add small amount of oil then fry spam slices until golden brown, remove from frying pan, slice into small cubes then set aside.
In a pot add small amount of oil then sauté garlic, ginger and white part of the spring onions.
Add the shiitake mushrooms and cook for a minute.
Pour the dashi stock, vegetable stock and sriracha hot sauce. Bring it to a boil then simmer for 5 minutes turn heat of then add the sesame oil. Season with salt.
Place the noodles in bowl, ladle the hot soup into the bowls and top it with sunny side up eggs, gyoza, spam cubes and spring onions, then serve immediately.
Ang Sarap
Hi I am Raymund a Filipino living in New Zealand, I'm not a cook nor a chef but I love cooking and it is my passion. My real job is an IT Professional whose devotion is to develop applications (I have a Software Development blog for those who might be interested), my brain is abused at work on a daily basis so cooking at the end of the day acts as my therapy for stress release. I have been cooking since I was 7 years old and since then almost every day I prepare our dinner and weekend meals, I usually try to cook dishes that we had tried and ordered in different restaurants that's why you will see a lot of varieties at my blog Ang Sarap (angsarap.net). I learned cooking mostly by observing my Aunt who cooks for us when I was younger, I learned to bake by assisting my Mom during my younger years and for the native dishes I learned it from my Grandmother. My other passion is photography which explains the photos you see here and travelling which explains the variety of dishes and reviews of restaurants from all over the world.