Whether you are hosting a girls' night or spending an evening with someone special, celebrate with these easy cocktails that are delicious and festive. Plus, they're way cheaper than going out for overpriced drinks at a super busy cocktail bar.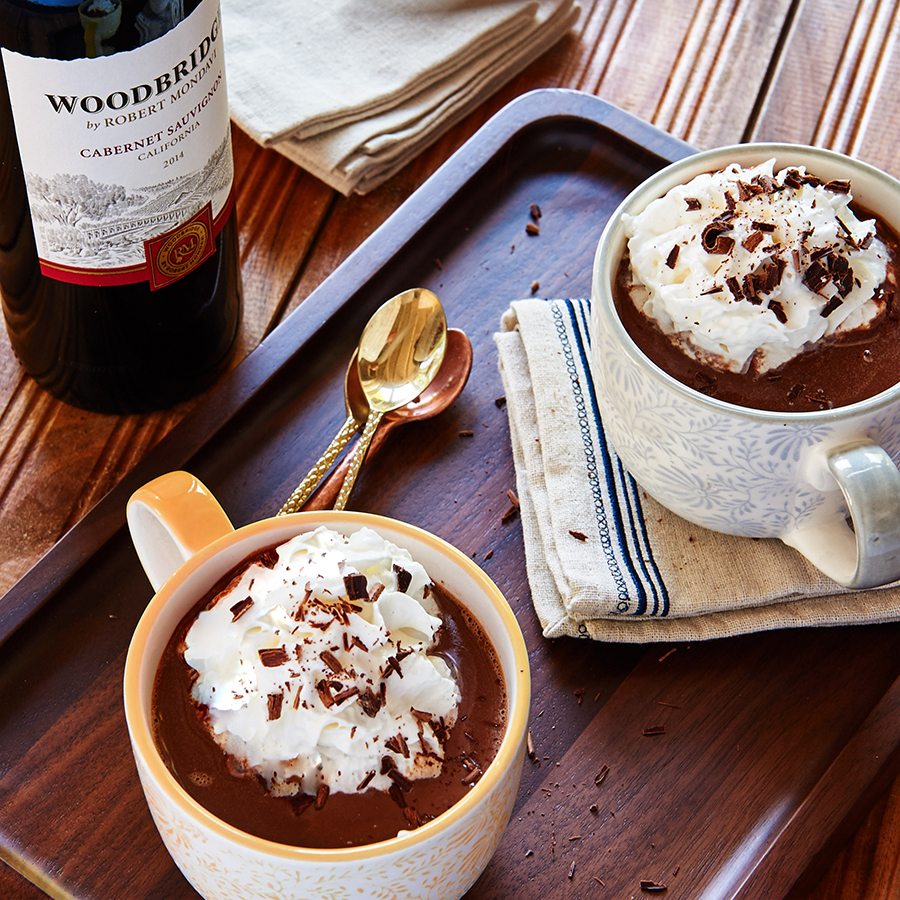 Woodbridge Cabernet Sauvignon Hot Chocolate
Cozy up with your honey and a mug of this spiked hot chocolate. Dark chocolate, cocoa powder and a wine with aromas of berries and notes of toasted marshmallows make for the perfect sip. Click here for the recipe.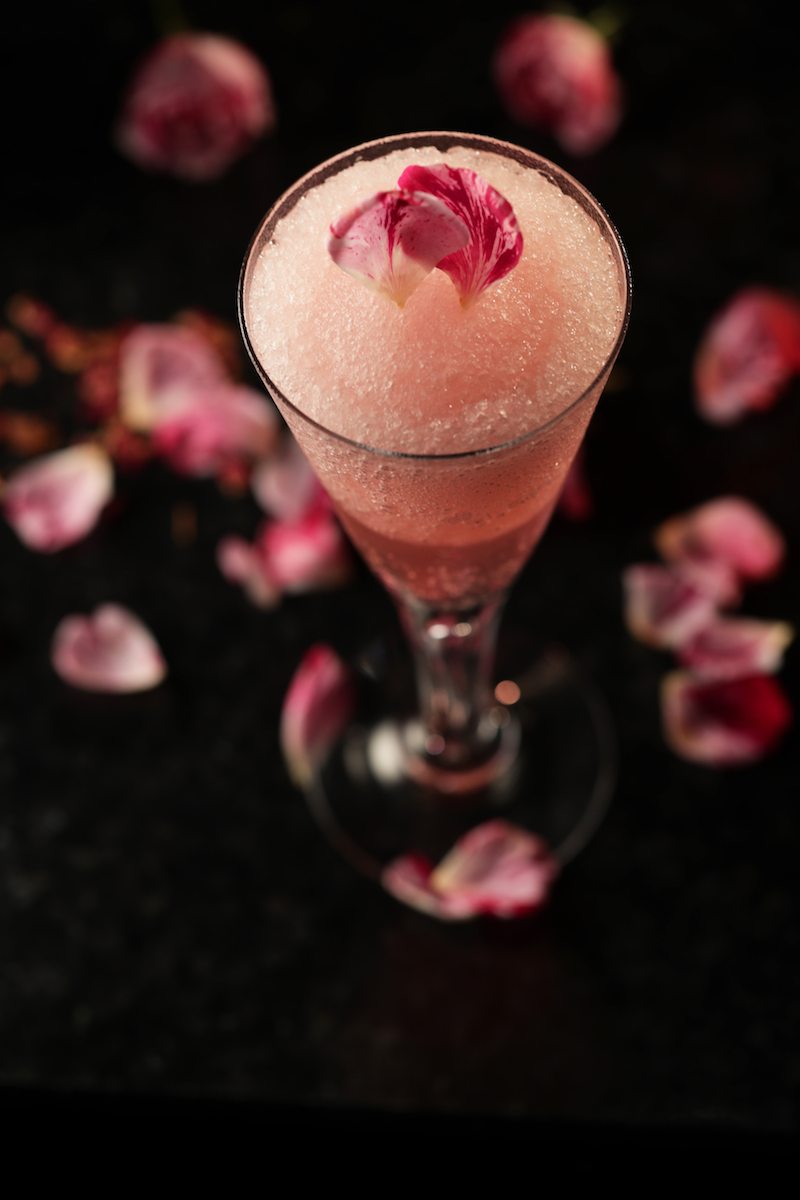 The Brockmans Frosé
A refreshingly romantic option for Valentine's Day, this cocktail blends Brockmans' berry-forward gin with Rosé wine, aromatic rose liqueur and bright lemon – topped with a fresh rose petal. We don't suggest substituting another gin, because it won't have as many berry botanicals, aromas and flavors as the one used here.
1.5 oz Brockmans Gin
1 oz Combier Rose liqueur
0.25 oz Freshly squeezed Lemon Juice
3.5 oz Sweet Rosé Wine
2 small scoops crush ice
Add Brockmans Gin, Combier Rose Liqueur, lemon juice and Rosé wine to a shaker and shake over ice. Then strain the contents into a large stemmed wine glass filled with crushed ice. Alternatively add all the ingredients into a blender with ice cubes and blend until the ice is crushed, then scoop the frozen mixture into a large stemmed wine glass. Garnish with sugared or fresh rose petals.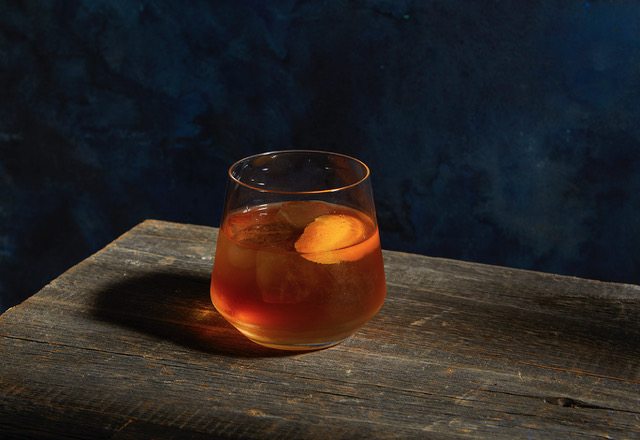 The Cognac Old Fashioned
Cozy up as a couple and make the Cognac Old Fashioned, featuring a nutty, complex X.O. cognac for a special touch.
2 oz XO Cognac
1 oz Dry Marsala Wine
1?4 oz Hazelnut Syrup
5 Leaves of Fresh Mint
1 dash Angostura Bitters
1 dash Peychaud's Bitters
Gently muddle mint and bitters in the base of a mixing glass. Add remaining ingredients and stir over ice until well-chilled. Strain into an old-fashioned glass with one large ice cube and garnish with a broad orange twist.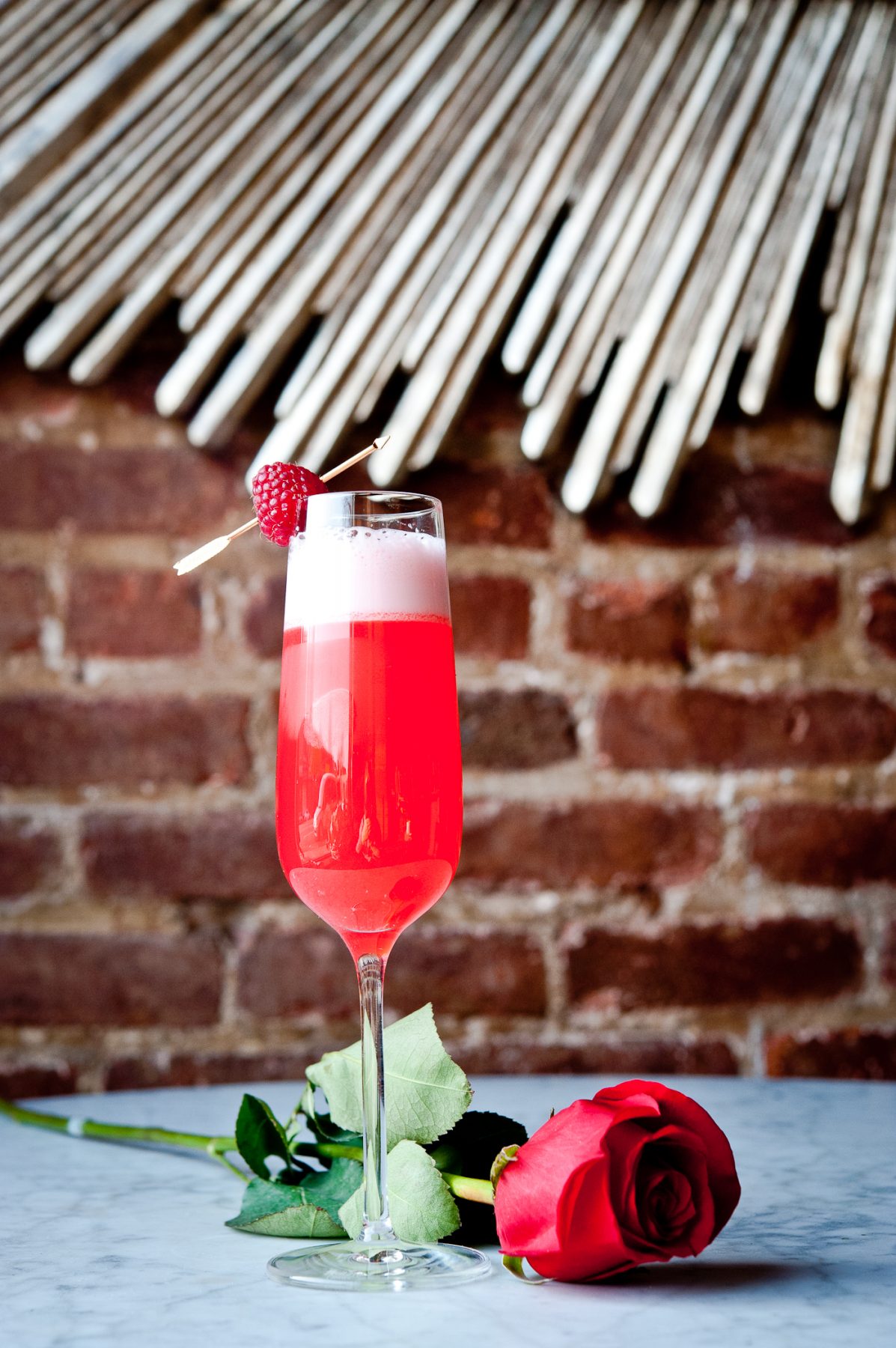 The Lady Killer
This sweet sipper is earthy, thanks to the thyme, and just a tad bit tart thanks to the cranberry juice. Finally, a sprits of Champagne brings it all together and makes it feel oh to elegant.
1 part Tres Agaves Blanco Tequila
½ part Raspberry Puree
½ part Lemon juice
1 part Cranberry juice
Fresh Thyme
½ part sugar cane
Champagne float
Lemon peel twist
Shaken and strained served up in champagne flute – champagne float; garnish with skewered raspberry and lemon peel.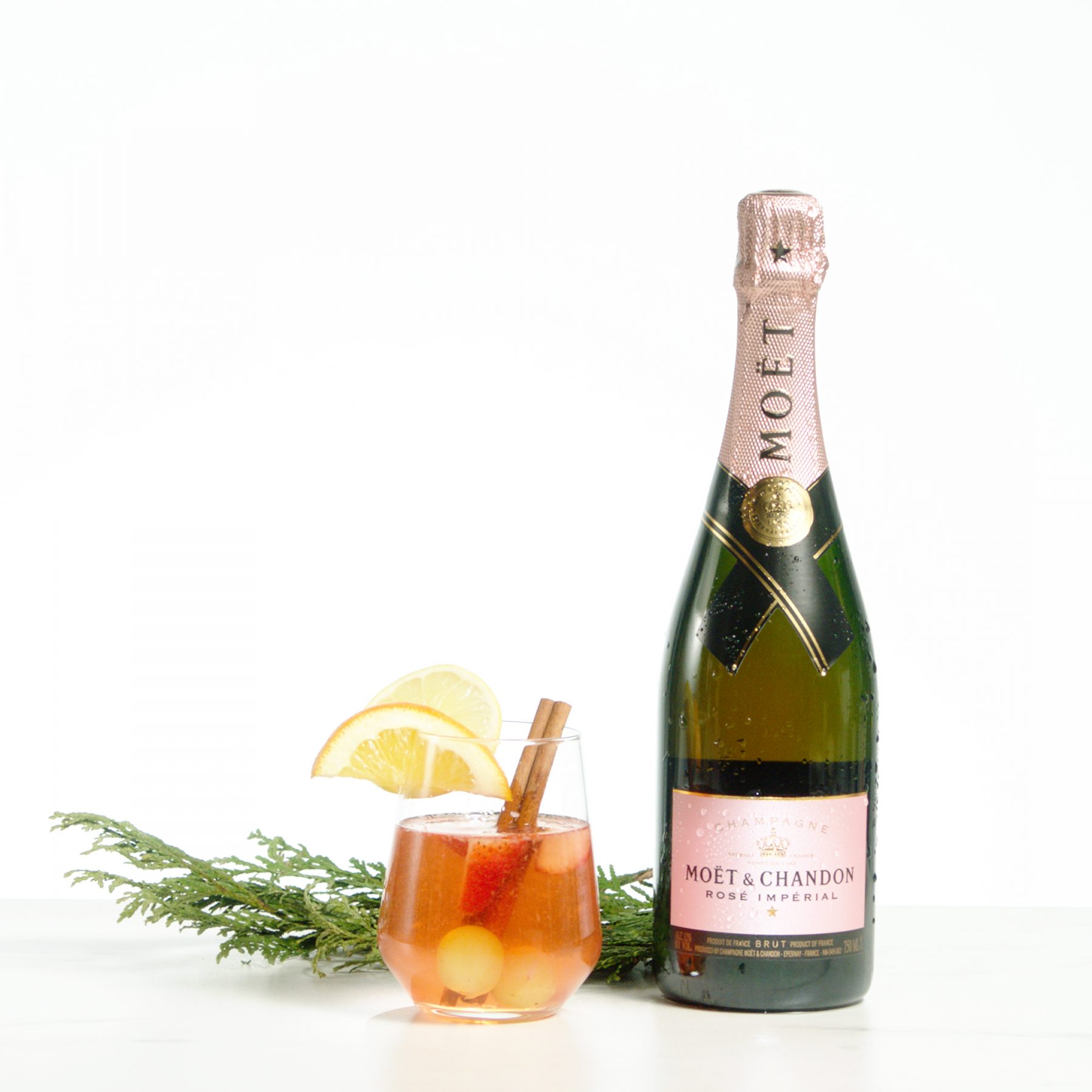 Moët Fireside Sangria
This cozy sangria is easy to stir together, but comes with cozy warm flavors thanks to the orange and cinnamon sticks. Pour yourself and your date a glass and enjoy a romantic fireside chat.
In a pitcher muddle:
6 medium size strawberries
20 white seedless grapes
Then add:
3oz orange liqueur (preferably Cointreau)
3oz fresh lemon juice
12oz Sauvignon blanc (preferably from New Zealand)
1 bottle (750ml) Moët Imperial Rose
4 cinnamon sticks
Add ice and stir.
Serve into a goblet or red wine glass with ice and garnish with 1 orange slice and 1 lemon wheel per serving.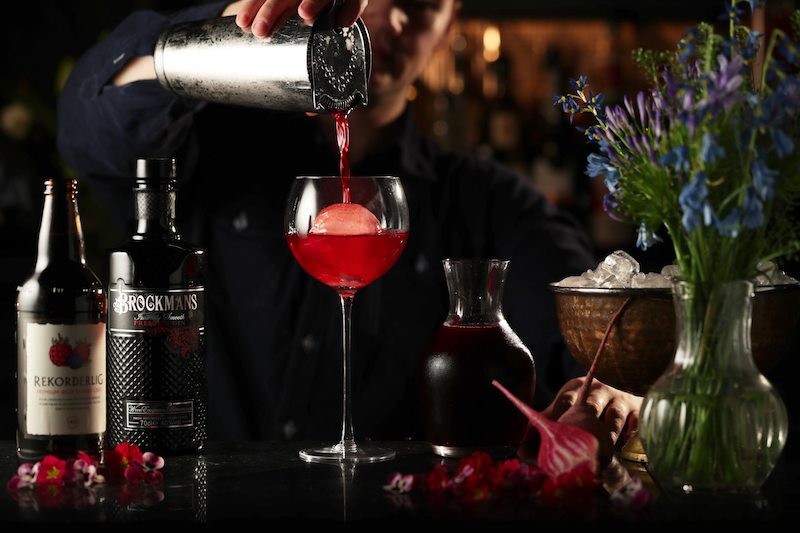 The Sparkling Beet
Add a slightly seductive twist to your Valentine's evening with Brockmans Gin, plum-colored beetroot juice and sparkling wild berry cider.
1.75 oz Brockmans Gin
1.5 oz Beetroot juice
6.75 oz Rekorderlig Wild Berry Cider
Add Brockmans Gin and beetroot juice to a shaker and shake over ice. Strain into a stemmed Copa glass (bowl glass) filled with ice. Then top with Rekorderlig Wild Berry Cider and give it a gentle stir. Garnish with a very thin slice of dehydrated beetroot and edible flowers.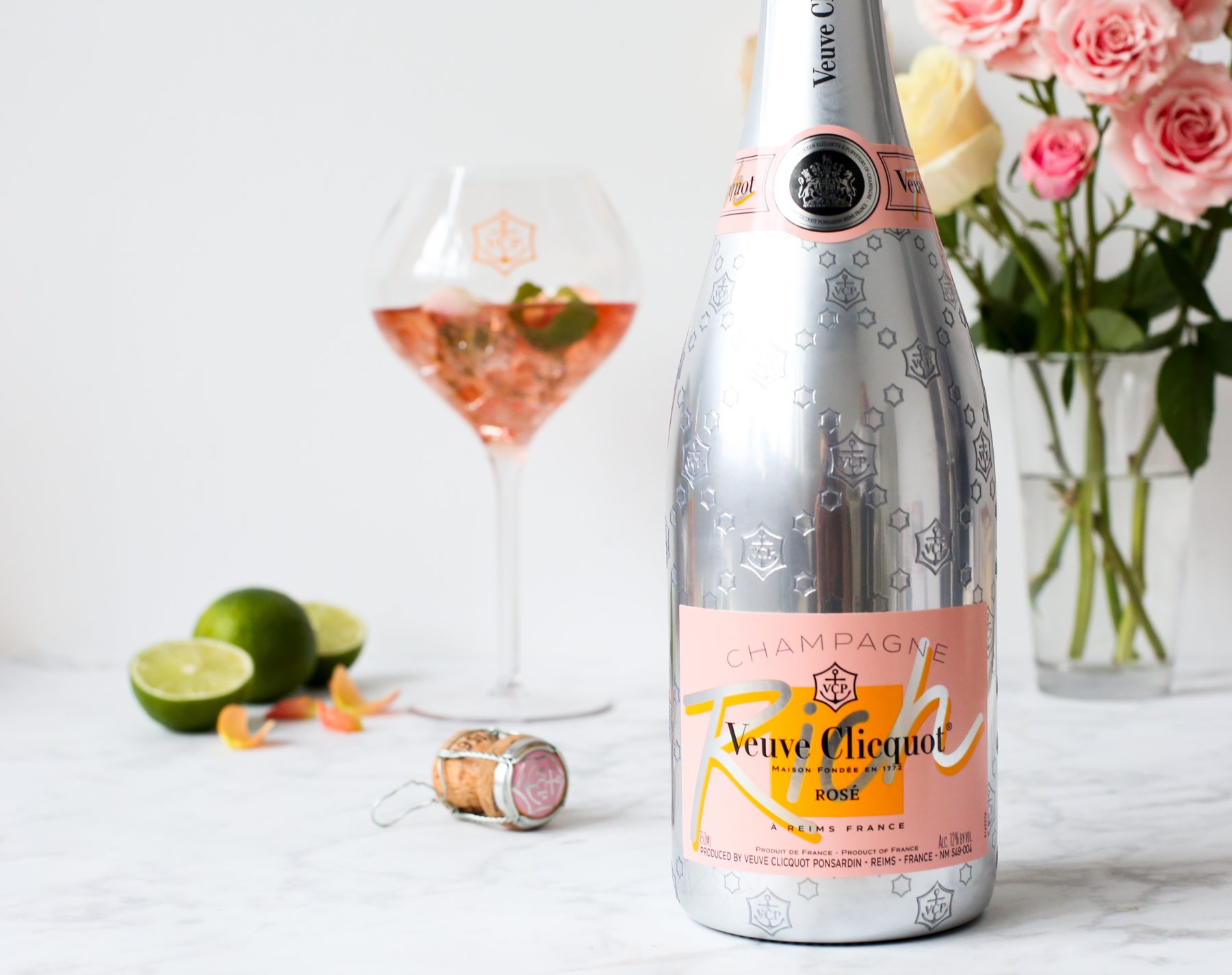 Clicquot Rich Rosé + Lime and Edible Rose Petals
Created the same way it was from the start with their assemblage blending process, Veuve Clicquot is celebrating its Rosé blend's 200th anniversary. This Rich bottle is perfect for blending into cocktails.
5-6 large ice cubes
2-3 zests of lime
4-5 edible rose petals
Veuve Clicquot Rich
Place 5 ice cubes in a large wine glass, add lime zests, sprinkle with edible rose petals, and finish with Veuve Clicquot Rich Rosé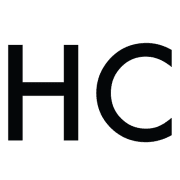 Honest Cooking
The Honest Cooking editorial team handpicks inspiring culinary stories to share with you that we think are beautiful. We strive to create an inspiring place for culinary exploration, salivating recipes, interesting personalities and stories.