Ever wonder what wine to pair with your pasta? The trick is to focus on the sauce rather than the pasta. Here are five favorite pasta recipes and delicious wines to match.
Each pasta dish below comes with a link to the recipe on the Barilla Restaurant website so you can make it at home. Barilla Restaurants is a fast-casual eatery that offers a wide variety of traditional and authentic Italian menu items with locations in New York City and Los Angeles with a focus on authentic recipes and fresh ingredients.
Tomato-based Pasta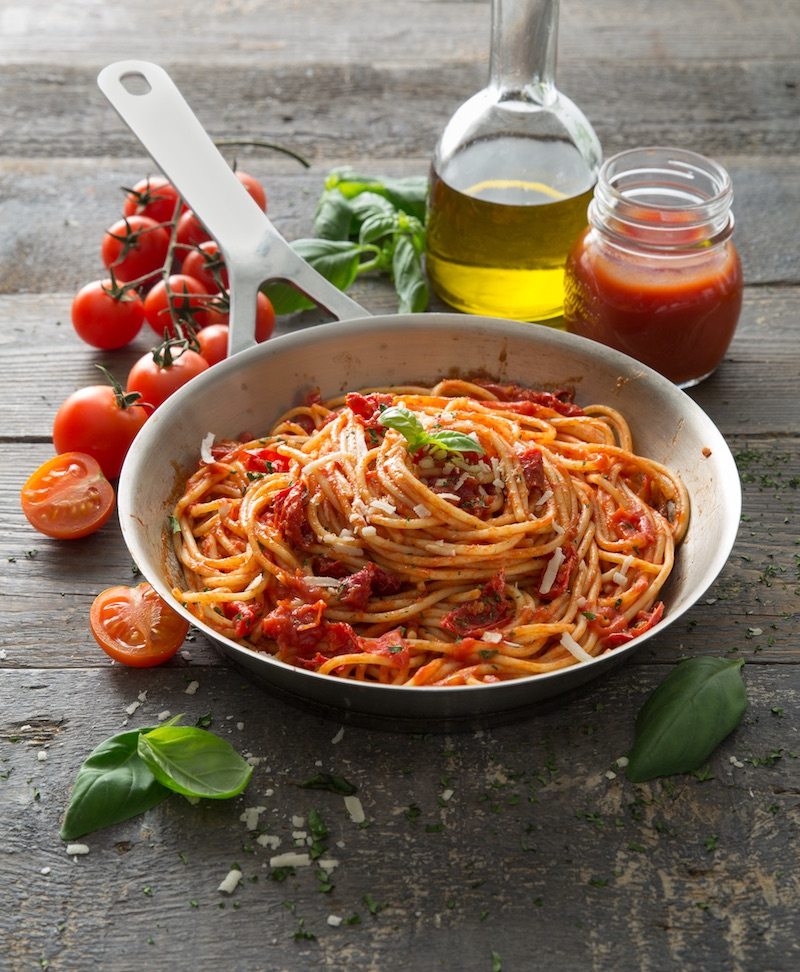 Spaghetti Al Pomodoro with Medium-Bodied Red Wines
Try a Cabernet Sauvignon with this pasta. These wines are generally rich, bold and hearty enough to go along with tomato-based sauces.
Lighter Seafood Pasta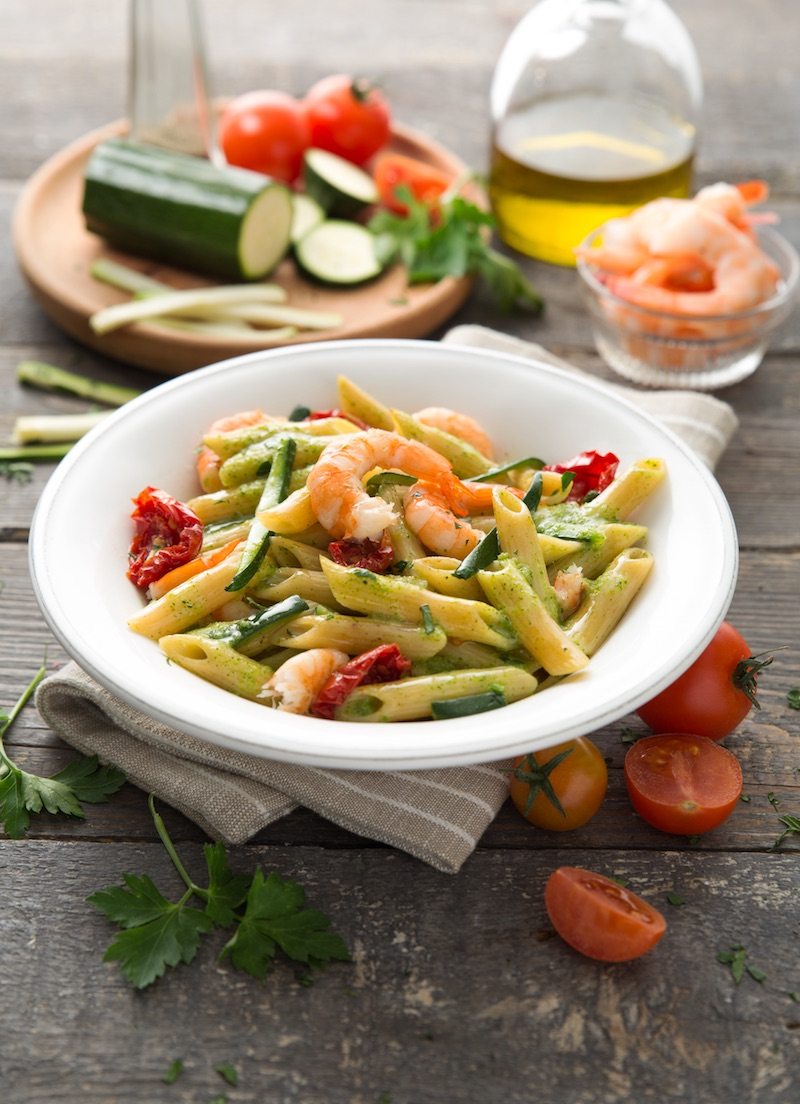 Penne Mare Blu with Light to Medium Bodied White Wines
We suggest a cool, crisp Sauvignon Blanc with a good amount of acidity for this creamy or oil-based seafood pasta. It won't overpower the delicate fish, but is big enough to stand up with the creamy flavors and texture.
Pesto Pasta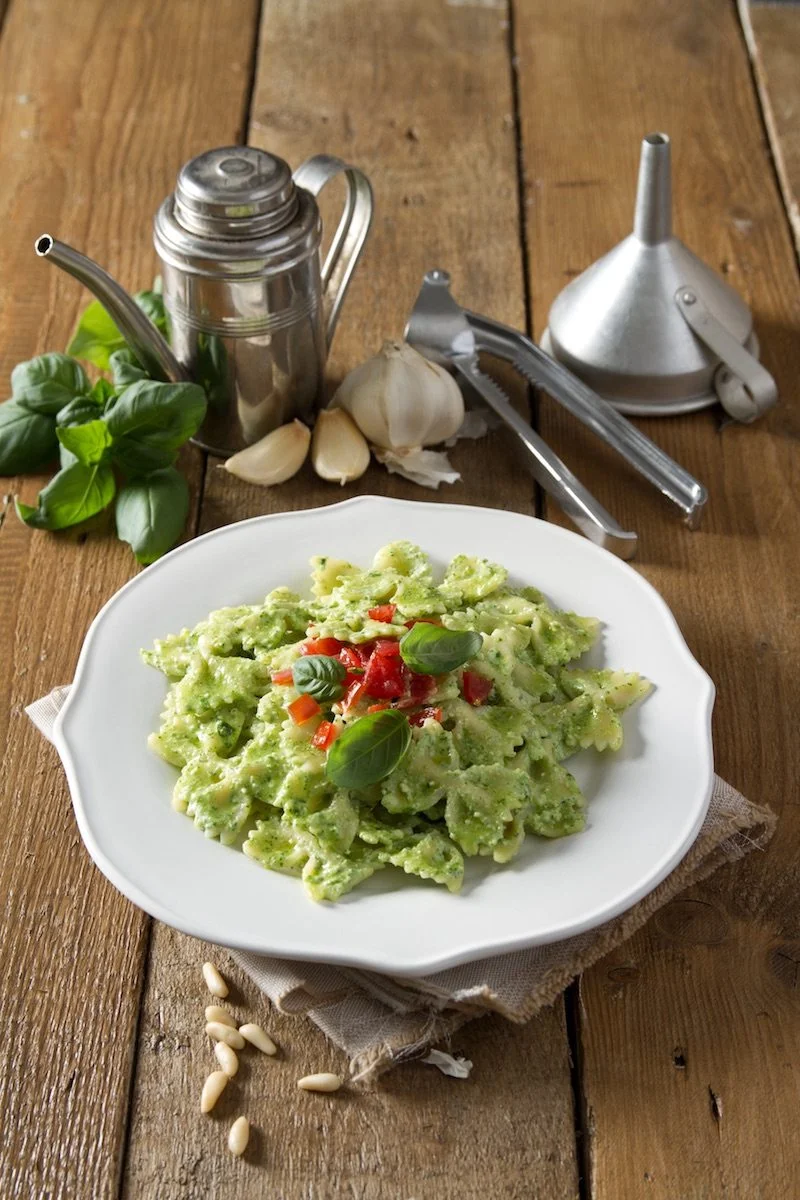 Farfalle Genovesi with Light-Bodied White Wines
A simple, lively, crisp Pinot Grigio is a great match to rich pesto with similar herbal notes and perhaps some spice.
See Also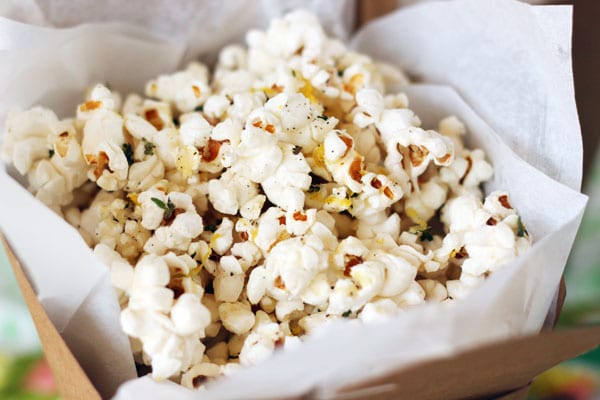 Spicy Tomato Pasta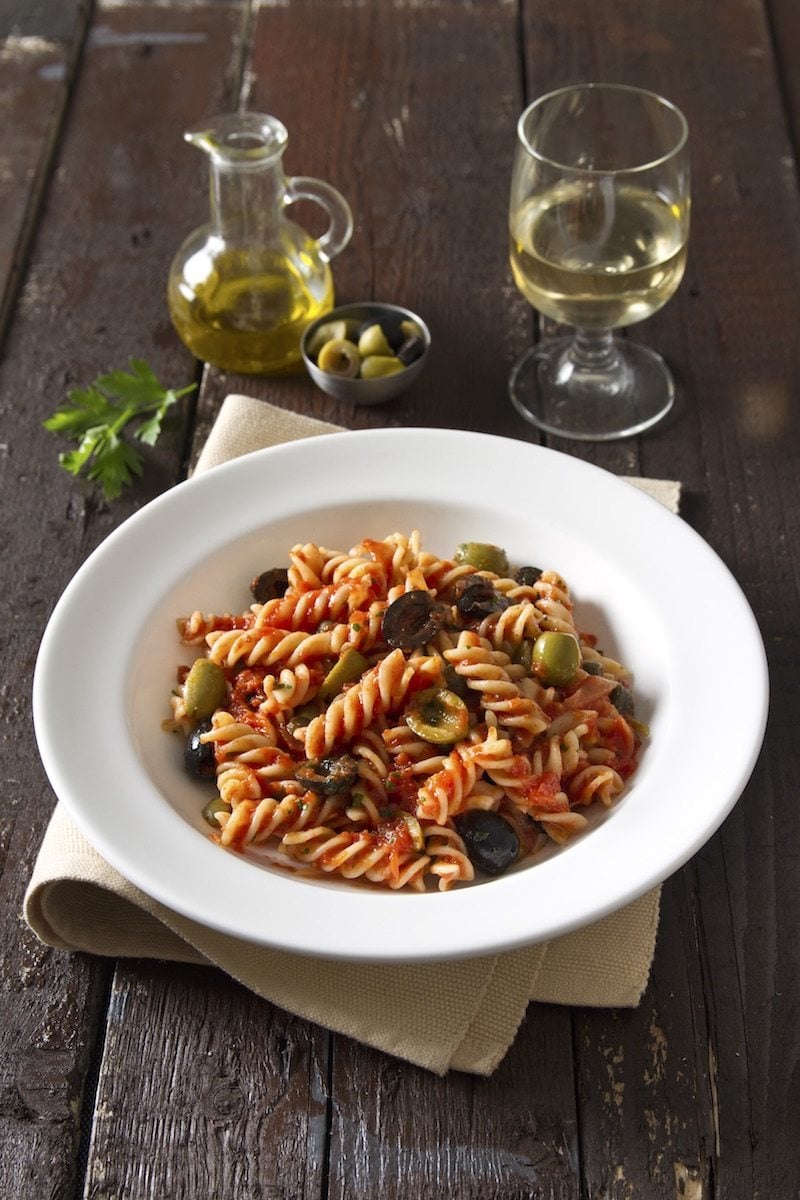 Fusilli Alla Puttanesca with Medium-Bodied Red Wines
Try a red Chianti Classico wine made Sangiovese grapes. It will be strong enough to play with the rich red sauce, but won't enhance the heat in the mouth to the point of being unpleasant once the spice from the pasta hits the palate. This wine will be just as flavorful as the sauce.
Meat Pasta
Tagliatelle Bolognese with Light-Bodied Red Wines
With this tagliatelle or other meat-heavy pastas, we suggest Barbera d'Asti, a versatile red that will enhance the umami of of just about any meat and sauce and only add more delicious flavor and spice.