In Search of the Perfect Scrambled Eggs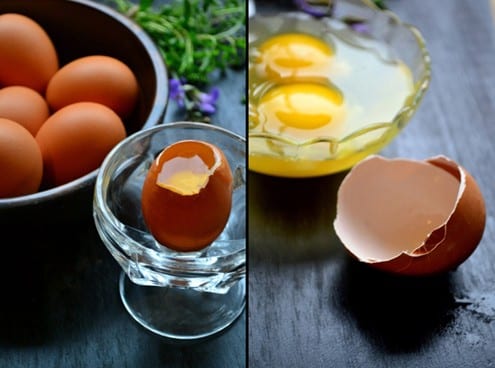 Alisha Randell is combining two cooking techniques, in search of the one perfect scrambled egg.
By Alisha Randell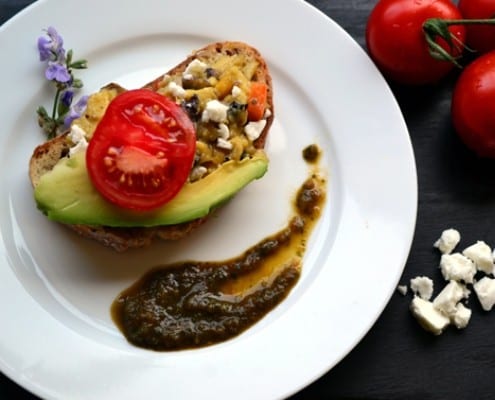 Scrambled eggs are a classic and quite often considered a comfort food.There are two primary ways I like to prepare them and one being the more typical American version, while the other is the classic French style.
For this recipe we are going to combine the two techniques giving us a fluffier scramble than the French style, while maintaining its soft creamy texture.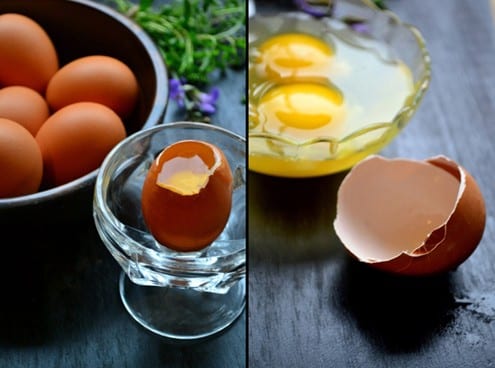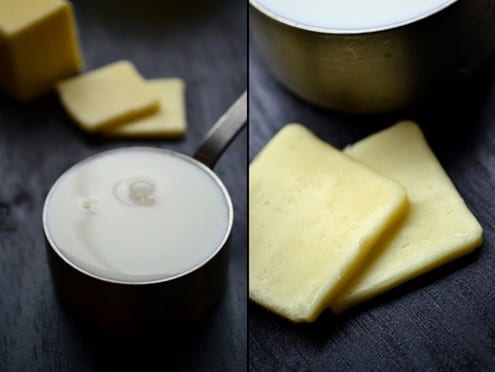 The American style utilizes a technique of briskly whisking the eggs to incorporate air into them. Usually adding the cream along with the eggs, prior to whisking. Then they are cooked relativity quickly over a medium to high heat in a frying pan,or similar type of pan. This method if done correctly will produce a fluffy,yet drier finished product.
The French method does not utilize the "air incorporation" technique, but rather a more gentler agitation of the egg yolks. The cream is added at a later point while the eggs have nearly completed cooking. The milk, along with additional butter, are added cold into the hot eggs and aloud to complete the cooking process without the addition of further heat. This method commonly makes use of a double boiler rather than a frying pan, on a very low heat.
The soft eggs that we are going to prepare, work beautifully with a lovely crusty grain bread. Or whatever your favorite might be, but I do recommend a crusty bread as the texture pairs wonderfully with these soft creamy eggs.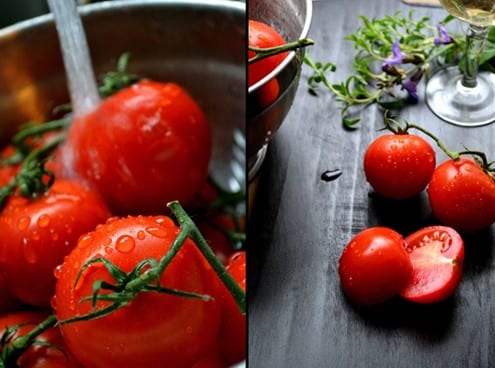 In making sure that we get a balanced breakfast,  let's load up on the fresh organic seasonal veggies. After all they do say that breakfast is the most important meal of the day, don't they?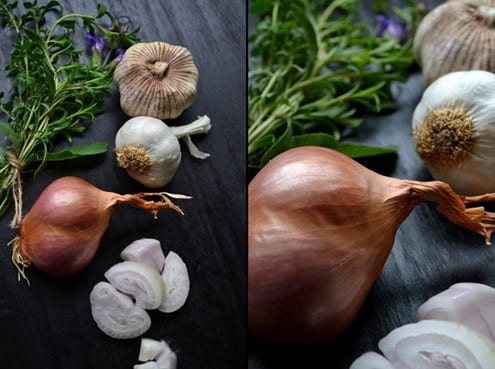 And for flavors sake, a few fresh garden herbs along with some staples of shallot and garlic. Top it all of with our vine tomatoes, feta and creamy ripe avocado…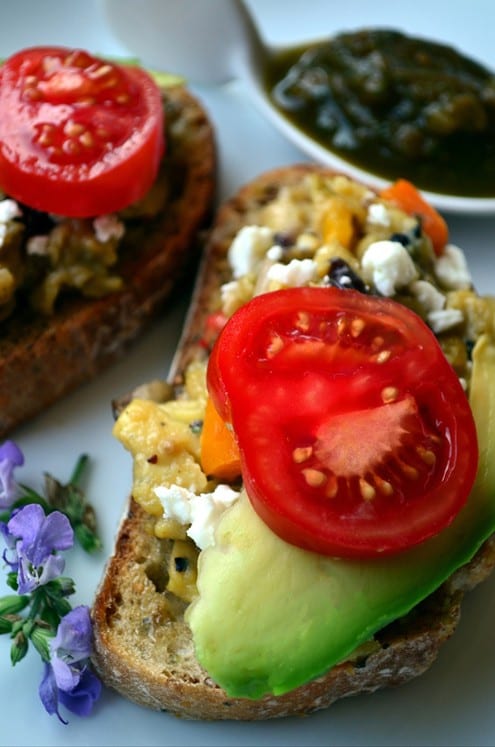 California Scramble with Toast
Ingredients
For the vegetable sauté
1-2 Tbs (15-30ml) avocado oil (or other oil)
4 cloves garlic, minced
1 medium shallot, shopped
4 oz (113.5g) crimini mushrooms, sliced (then halved)
1 large sweet bell pepper, chopped
2 endive, chopped and core removed
1 Tbs (15ml) raw sugar, ground
¼ C (59.5ml) white wine or vegetable broth
2 sprigs thyme leaves
1-2 sprigs savory leaves, chopped
3-4 large sage leaves, chopped
For the scrambled eggs
2-3 Tbs (30-45ml) cold butter, halved
8 extra-large eggs, room temperature
¼ tsp (1ml) pepper, ground
¼ tsp (1ml) salt, ground
¼ C (59.5ml) cold half and half or heavy cream
In addition
Feta cheese, crumbled
1 ripe avocado, sliced
4 small vine ripened tomatoes, sliced
8 slices crusty bread
Instructions
For the vegetable sauté
Start by heating the oil in your sauté pan on a medium/high heat, until hot.
Add shallots and garlic, until shallots are just translucent and garlic is slightly crisped.
Add mushrooms and peppers, until mushrooms have sweated a bit and peppers are slightly tender, about 5 to 8 minutes.
Now add sugar and continue to cook while stirring for just a few moments, or until you see the edges of your vegetable to be just a bit caramelized.
Add wine and herbs then reduce heat to medium, continue to simmer until liquid had evaporated, about 5 minutes or so. Set aside.
For the scrambled eggs
Add eggs, salt and pepper to a large mixing bowl and whisk very briskly for several minutes until you begin to see foam on the top of your eggs.
In your cleaned sauté pan, add ½ of the butter over a low heat, until butter has melted.
Add eggs maintaining the love heat, while constantly scrapping the bottom and sides of the pan. Do not leave them on the flame without keeping them in continuous motion.
If the eggs are starting to congeal too quickly, remove from heat for a moment or two, then return to heat.
Do this as often as needed to maintain a slow cooking process. Depending on the size of your pan, this should take 10 minutes or more.
Once the eggs are congealed but still a bit wet, add remaining butter
while maintaining your low heat.
Fold the butter gently into the eggs until melted.
Now add your cream and fold into the eggs, remove from heat and fold in your vegetables.
Divide into 8 portions and scoop onto prepared toast, layer on top with feta, avocado and sliced tomatoes.
Serve with your favorite salsa.
Alisha Randell
Alisha Randell is a former Executive Chef turned Private Chef and Culinary Instructor. She is the Co-Creator/Author of The Ardent Epicure blog "An Ode to the Pleasures of Food". Growing up with a dad as a culinary guide, whom was as well an executive chef, food and seeing food as an art form has been a lifelong passion and exploration.