J. Kenji Lopez-Alt himself from Serious Eats tell us how to make the perfect burger without a BBQ or grill.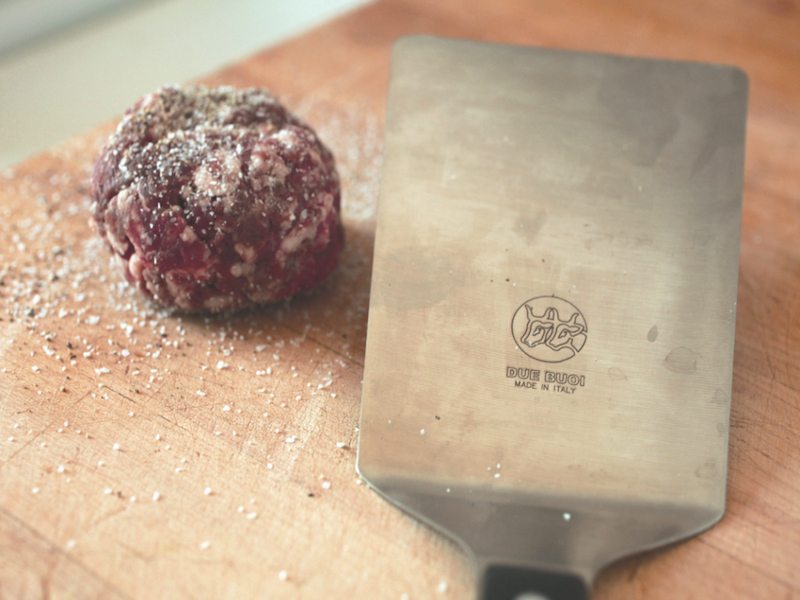 1. What do you look for in a great burger?
First and foremost a burger is about the beef. The beef needs to be excellent quality, cooked properly, and seasoned right. Once you get those qualities, then you can start worrying about toppings. For me, simplicity is key. I like my burgers with onions, pickles, a slice of American cheese (nothing beats the texture), and a little mayo. That's it. The beef provides all the flavor you need, really.
2. Best buns for the ultimate burger?
It depends on the size of the burger, but I tend to prefer smaller burgers with 3 to 4 ounces of beef (or better: two 2-ounce patties), so I want a soft bun that won't overwhelm the meat. Martin's Potato Rolls from Pennsylvania are my favorite.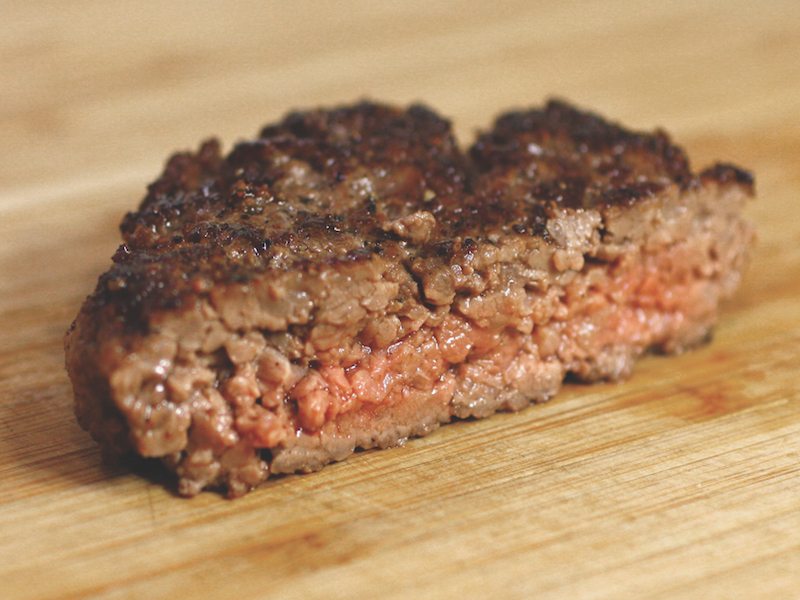 3. Best cut of meat for the ultimate burger? And, if you can't grind your own meat what should we buy?
If you are looking for a simple, single cut of beef, go with chuck. It has a nicely balanced flavor. If you are willing to blend a few cuts, I use a mix of sirloin, brisket, and short rib. Each brings a different flavor to the table and they blend and balance each other very well. If you are buying pre-ground meat, look for ground chuck that is at least 20% fat.
4. Top 2 secret tips to get the best tasting burger? (You mentioned salting and seasoning has a LOT to do with it!)
First, use great beef. Second, use plenty of salt and pepper. But make sure to season it only on the outside. Do not mix salt into the meat or it will turn the burger tougher than it needs to be. When cooking indoors, using a very hot skillet is key. You want excellent browning for maximum flavor. I like to cook my burgers smashed-style. That is, you start with a ball of beef, place it on a very hot preheated griddle or pan, and smash it down with a spatula to give it maximum browning. I use a deck scraper from the home center to scrape up the browned bits before flipping it.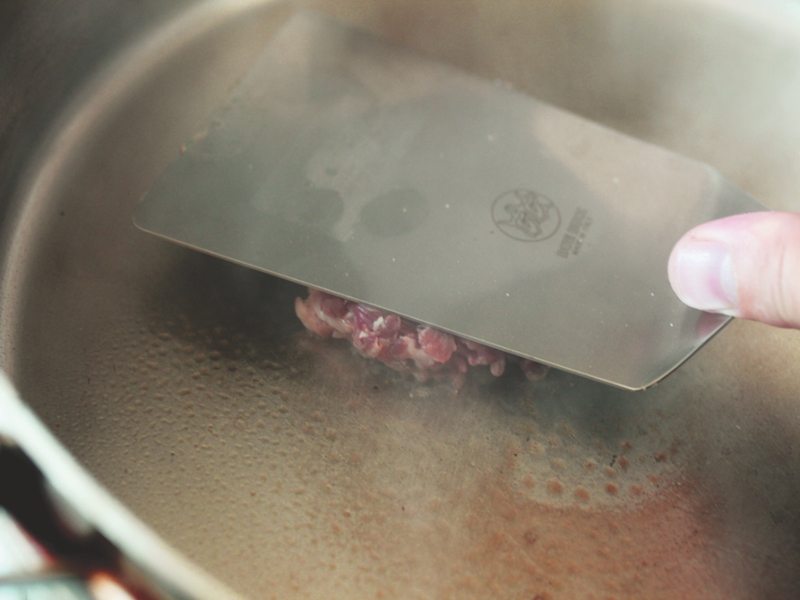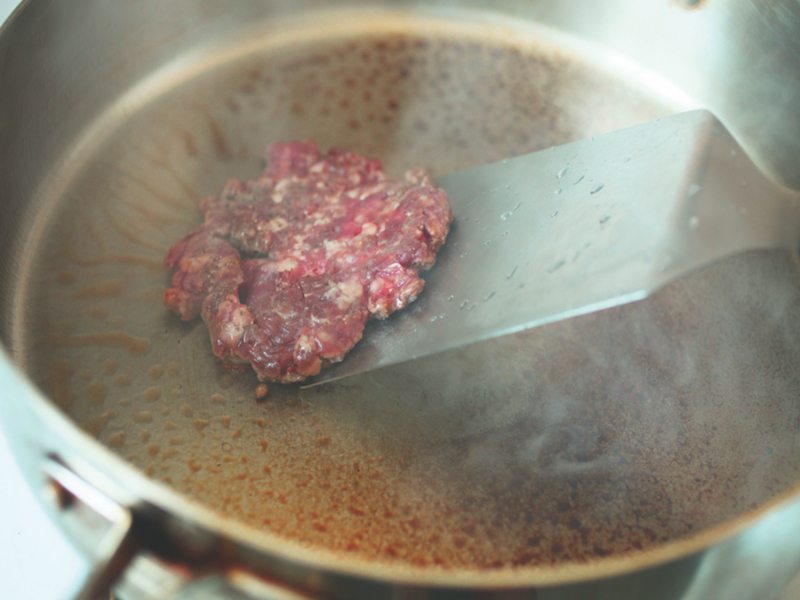 5. What is the difference between smashing a burger and smashed burgers?
Smashed burgers are smashed right at the start while the meat is still cool and the fat still solid. This is totally fine. Smashing a burger after it's been cooking for a while is how you squeeze out juices and fat. Once the burger is cooking, you want to press it as little as possible.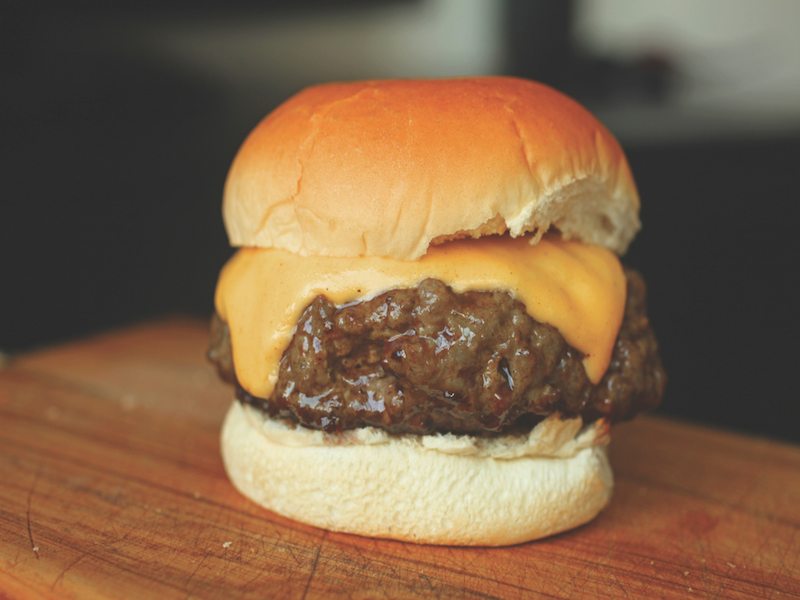 6. How many burgers did you eat for research purposes?
Oh man, at this stage it must be in the thousands.
"Recipe from The Food Lab: Better Home Cooking Through Science by J. Kenji Lopez-Alt. Copyright © 2016 by J. Kenji Lopez-Alt. With permission of the publisher, W. W. Norton & Company, Inc. All rights reserved."
Michelle Tchea
Michelle Tchea is a 4-time bestselling author. Her books include, Building a Perfect Meal, My Little SoHo Kitchen, Signature Dishes (Australia's Best) and Chefs Collective. Her work can be found in other leading luxury travel and food magazines including Travel+Leisure Asia, SMILE, NUVO Magazine and The Telegraph