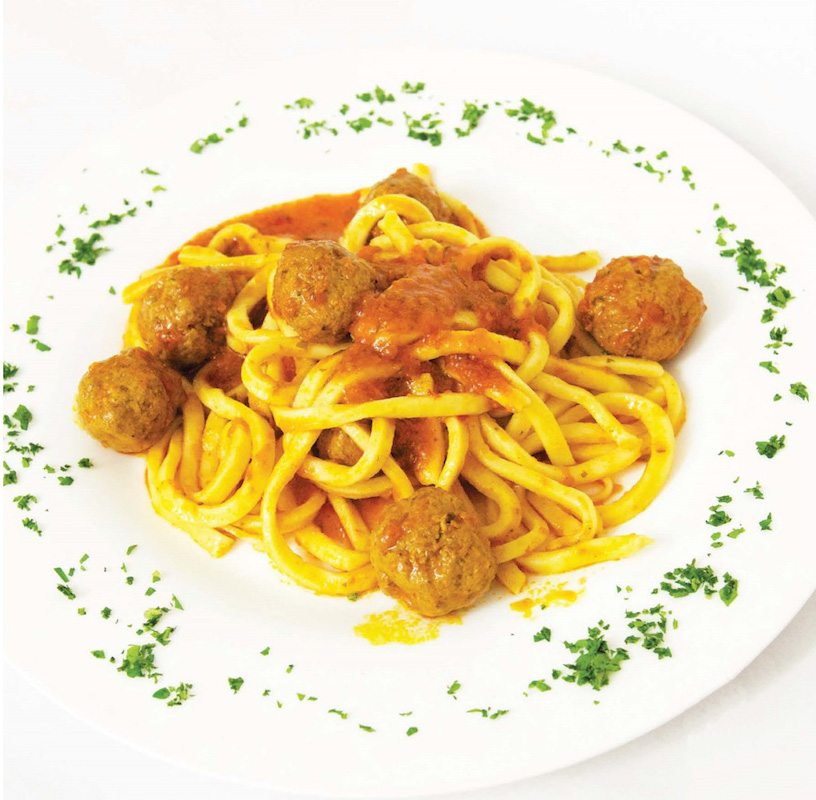 Close your eyes and picture this: the Apennine Mountains serve as your backdrop, there is ample sunshine, lush, hilly terrains and the cool breeze from the Adriatic Sea caresses your skin. Where are you? You are enjoying the region of Abruzzo in Italy.
A diverse array of wines are made in Abruzzo, but today we are going to focus on the leading Montepulciano grape. We have chosen two wines made from the the grape that are both great examples of the region even if they are very different from each other. They both are quite food-friendly and pair perfectly with the recipe for chitarrona con polpette di cinghiale or pasta with wild boar meatballs that is included below. It's a traditional Abruzzo dish that you will love.

2010 Caroso Montepulciano d'Abruzzo: $22
This first wine comes with warm, earthy tones combining with dark fruits that finish with flavors of bitter chocolate, cinnamon and lovely tannins. Enjoy with the dish below or with fall mushroom recipes, lamb or charcuterie spreads.

2016 Niro Montepulciano d'Abruzzo $18
With even more forward red fruit than the previous bottle, with hints of crushed herbs, black licorice and cracked pepper. Pair this wine with braised beef, fall chilis and of course the pasta below.


Pasta and Wild Boar Meatballs with Abruzzo Wine
Ingredients
Pasta
700g durum wheat flour
1 spoon of salt
2 cups of water
Meatballs
100g parmigiano cheese
1 egg
1 onion
¼ cup parsley
1 pound minced wild boar meat
½ cup carrots
½ cup celery
2 cups tomato sauce
Instructions
Make the meatballs with the wild boar minced meat, parsley, parmigiano cheese and egg. Pan-fry them with the onion, carrots, celery and parsley. Add the tomato sauce and cook it for about an hour.
Knead the dough made with flour, salt and water, then roll it out and cut it quite thick using a special pasta cutting tool called the "chitarra" (If you don't have one, simply roll up the sheets of pasta cigar-style, then use a sharp knife or cleaver to cut them into noodles). This results in a squared-shaped spaghetti pasta called "maccheroni". Cook it 'al dente' in boiling water and season it with the sauce.