New York first ever Nordic Food Festival debuts to tremendous success and lots of delicious food.
By Hannah Keyser
"It couldn't have gone better," Honest Cooking Editor in Chief Kalle Bergman said in the aftermath of the first ever Nordic Food Festival in New York, which ran from October, 1 through October, 7. Hosted by Honest Cooking Magazine, in collaboration with the International Culinary Center and Restaurant Aquavit, NORTH consisted of dinners around the city as well as a weekend of classes at the ICC.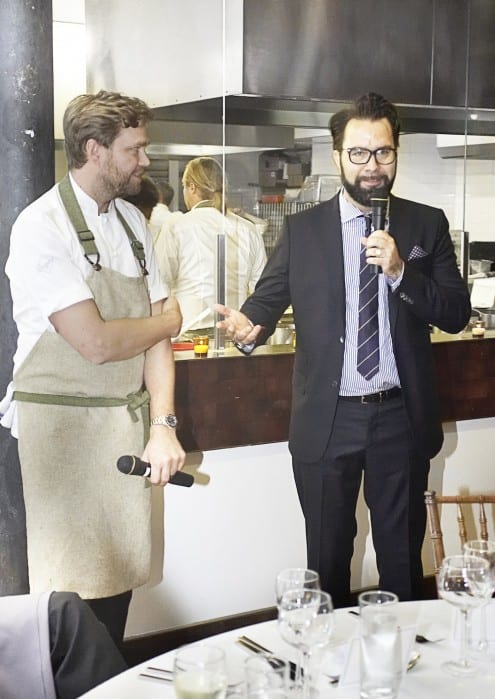 The whole Festival kicked off with a Press Gala Dinner on Tuesday, October 1. After an introduction to NORTH by Mr. Bergman and Chef Marcus Jernmark of Aquavit, industry and media members enjoyed an eight-course tasting menu prepared by chefs from Nordic restaurants here in the city as well as those flown in for the occasion from Scandinavian countries.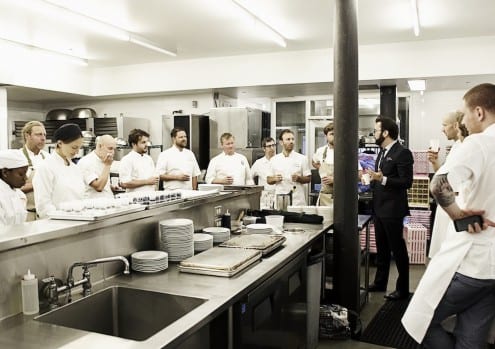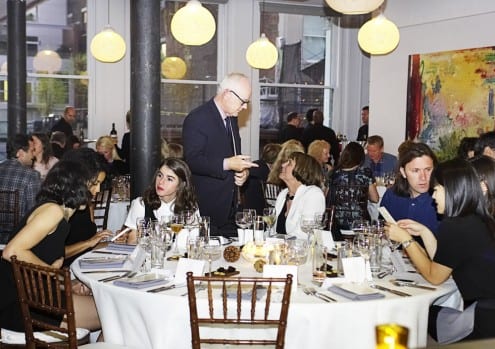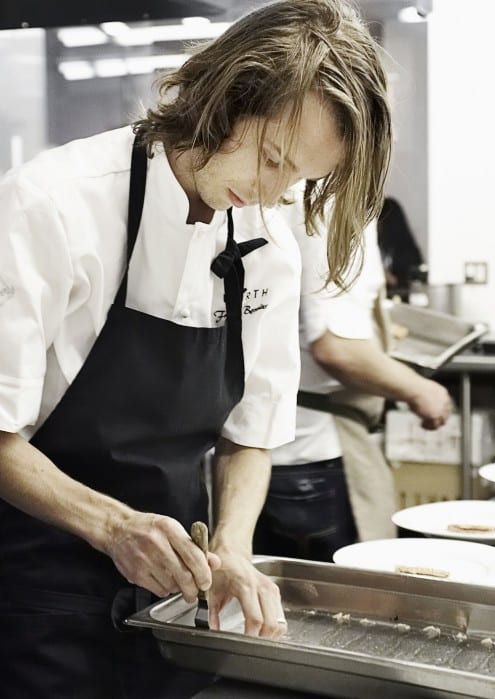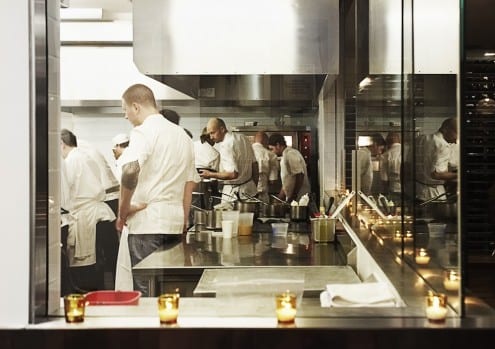 The food represented classic Scandinavian fare as well as more innovative "New Nordic" dishes with an emphasis on seafood and seasonal ingredients.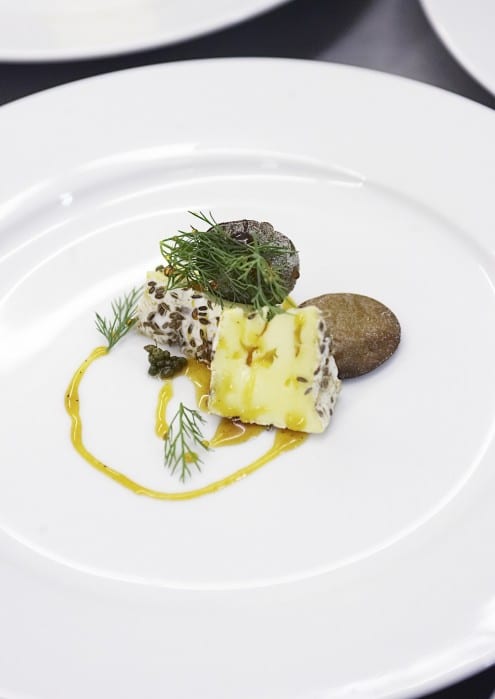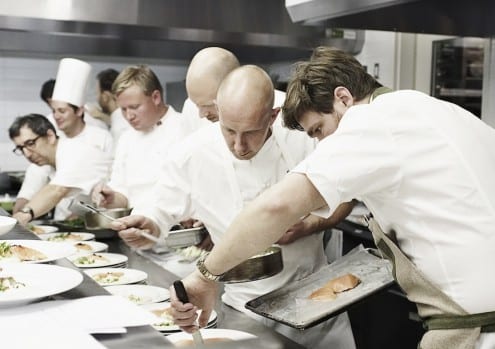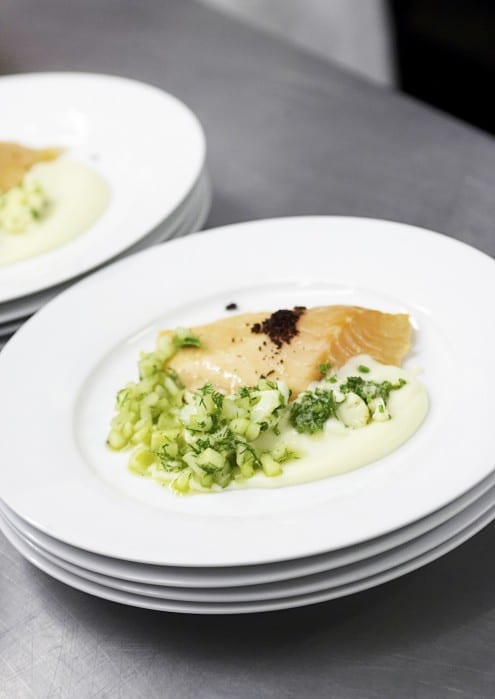 For dessert, diners were treated to a chocolate course as well as licorice-flavored ice cream.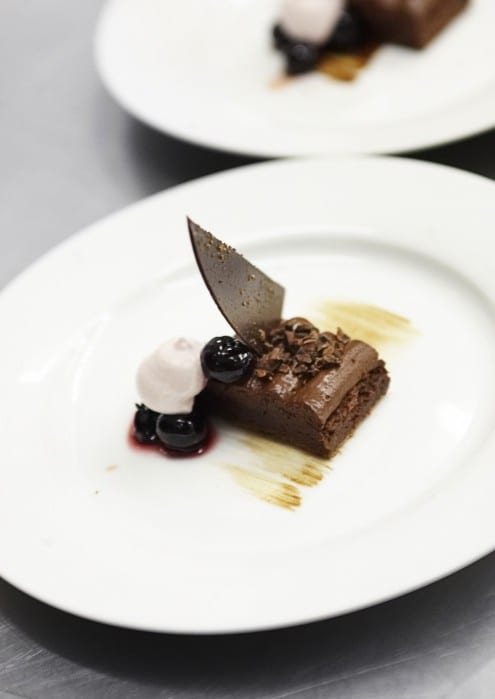 Starting with lunch on Thursday, five restaurants around the city hosted Kitchen Collaborations in which one of the international chefs teamed up with a local chef to prepare a unique tasting menu to showcase Nordic cuisine.
At ACME, Mads Refslund and Gunnar Karl Gíslason, co-owner and executive chef at Dill in Reykjavik, paired up for a taste of Iceland.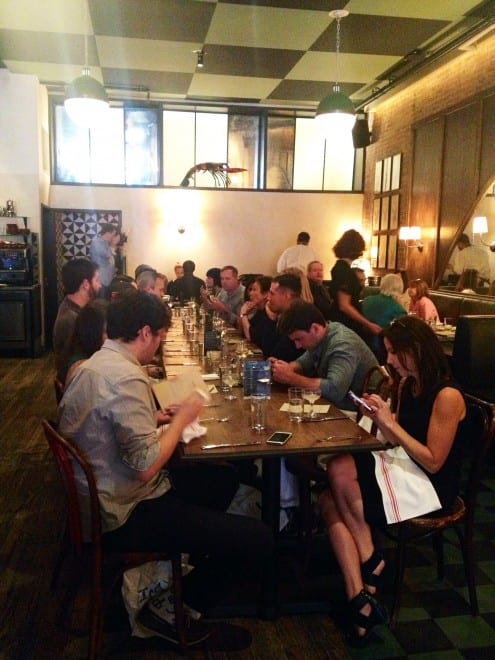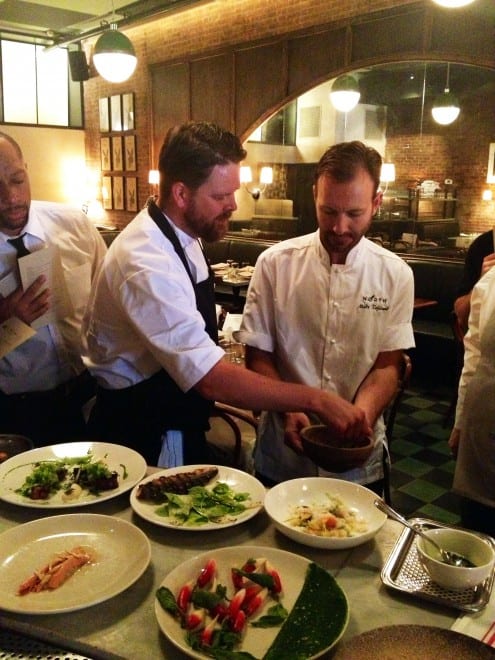 Carl Kristian Frederiksen welcomed Sasu Laukkonen of Helsinki's Chef & Sommelier to Aamanns-Copenhagen.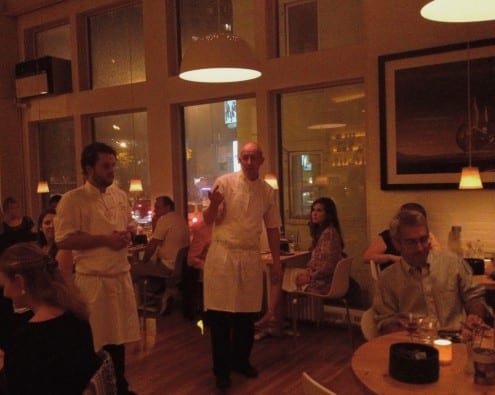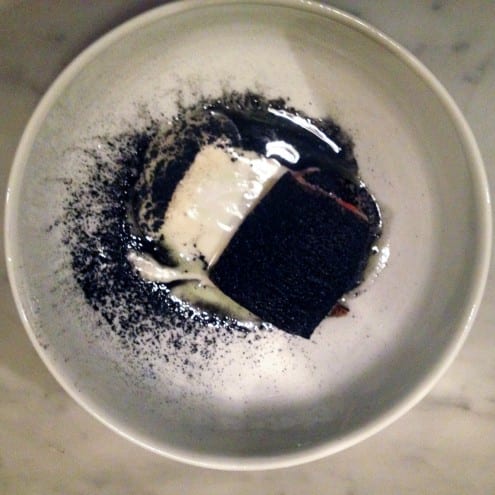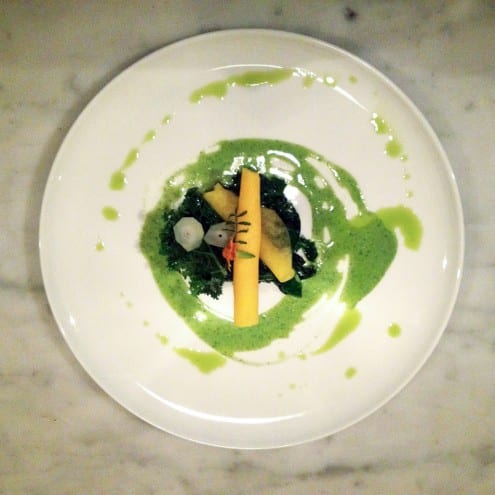 Marcus Jernmark and his pioneer of the Nordic food scene in New York, Restaurant Aquavit, hosted Swedish chef Gustav Trägårdh of Sjömagasinet.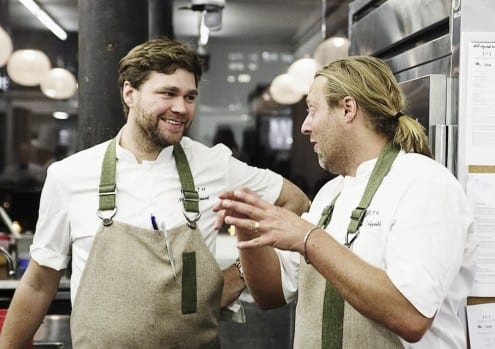 At one of Bon Appetit's Top 10 Best New Restaurants in America, Aska, head chef Fredrik Bereslius joined forces with Esben Holmboe Bang.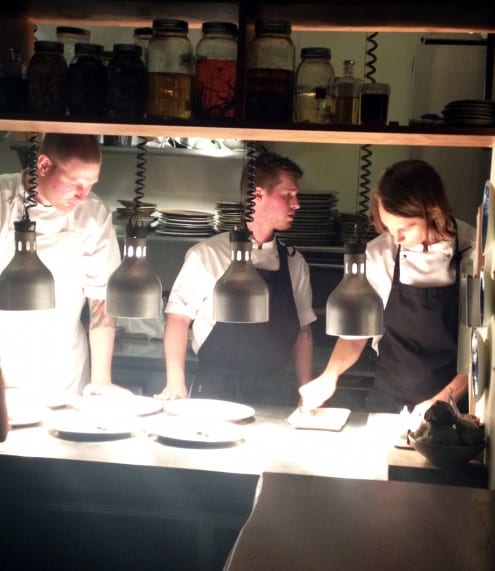 Two Noma alumni chefs – Matt Orlando of Amass and Daniel Burns of Brooklyn's Luksus – cooked together again.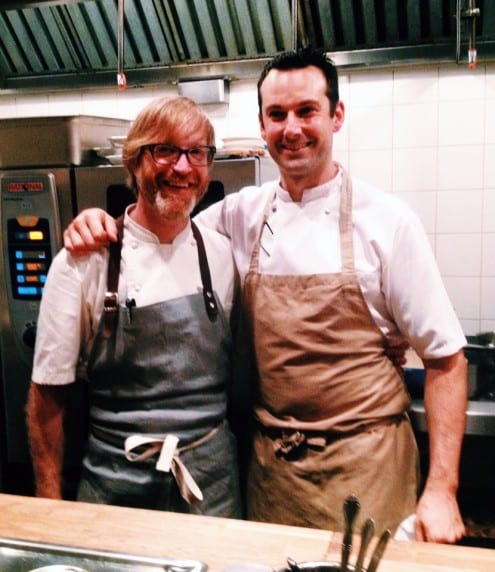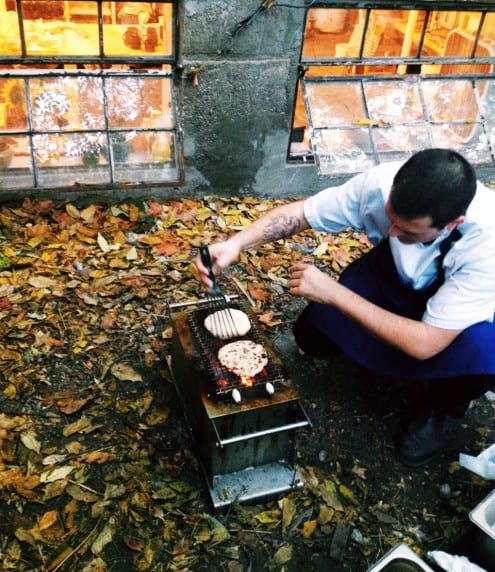 Over the weekend, hundreds of people gathered at the International Culinary Center in Soho to participate in hands-on Cooking Classes or enjoy captivating Master Classes.
In Master Classes, many of the same world-renown chefs who cooked for patrons throughout the city spoke about their experience with Nordic food, often presenting demos and samples to engage the crowd. The lectures were monitored by Bergaen.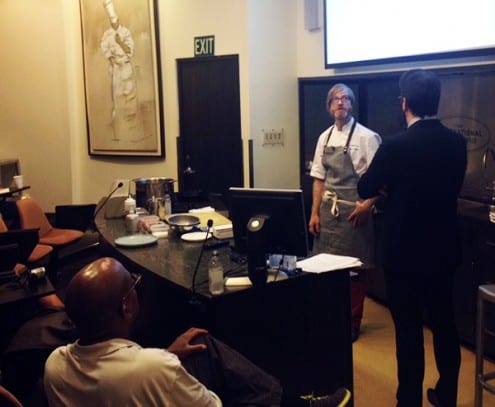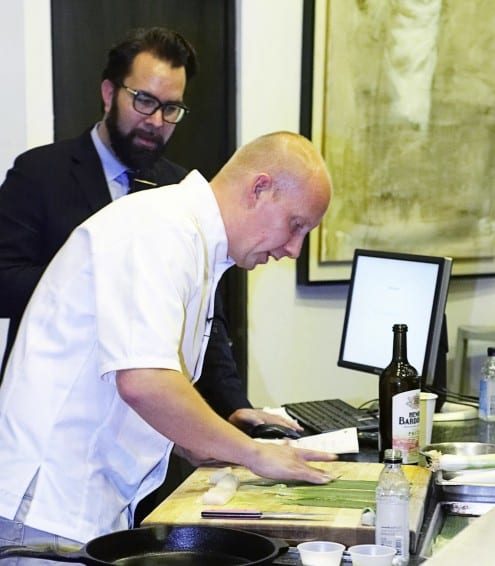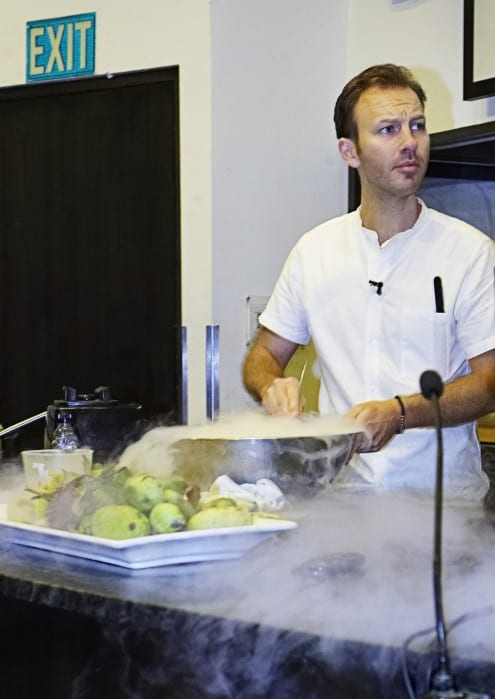 Those chefs and more also led interactive cooking classes, which allowed students to learn from celebrated chefs how to cook such Scandinavian food as gravlax, rye bread, cinnamon rolls and Swedish meatballs.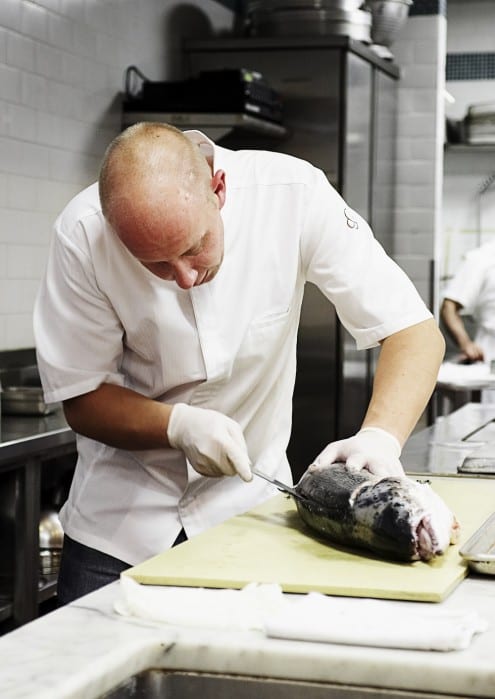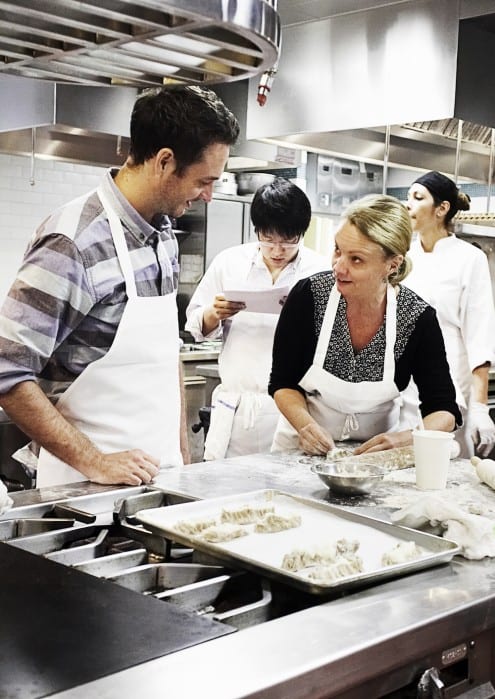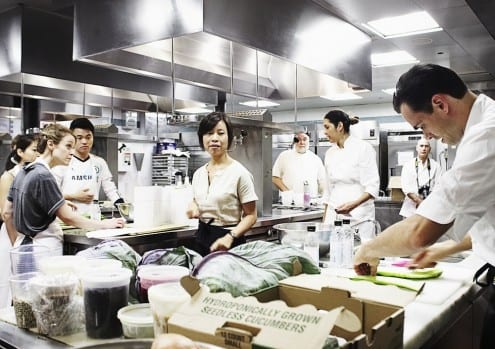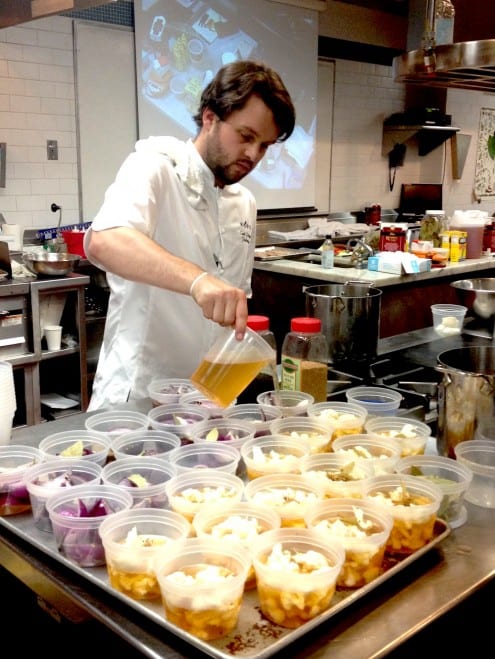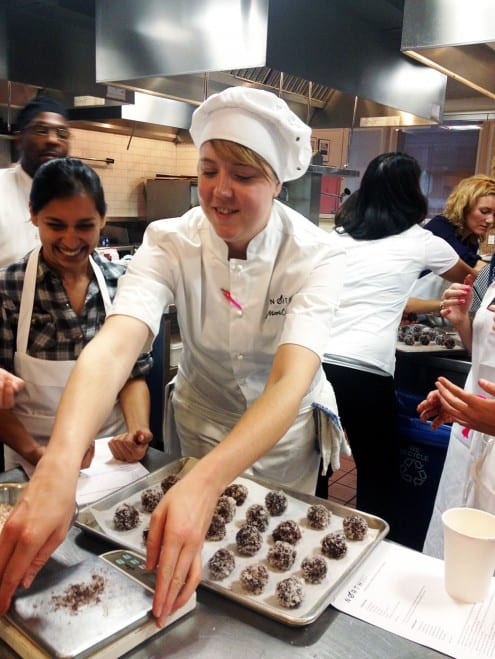 All attendees during the weekend were invited to relax, mingle and sample even more Nordic food and drink the Bo Concept Taste Lounge.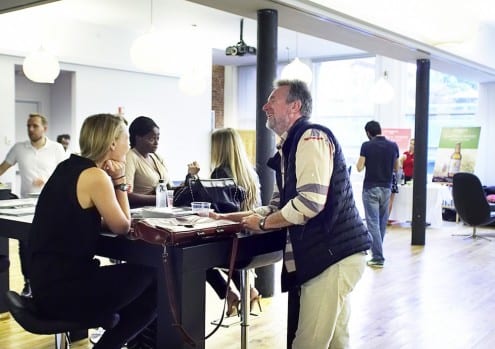 After months of planning, it was an incredible experience to see NORTH come to life. Everyone involved had a blast and we at Honest Cooking look forward to making it an annual tradition.
"North is only going to grow," says Bergman. "Next year will be bigger, badder and bolder!"