Zucchini is abundant (and inexpensive) during the summer months and it makes an excellent vessel for a multitude of flavor combinations. Check out these delicious, nutritious ways to get your serving of green veggies.
By McKenna Fiddler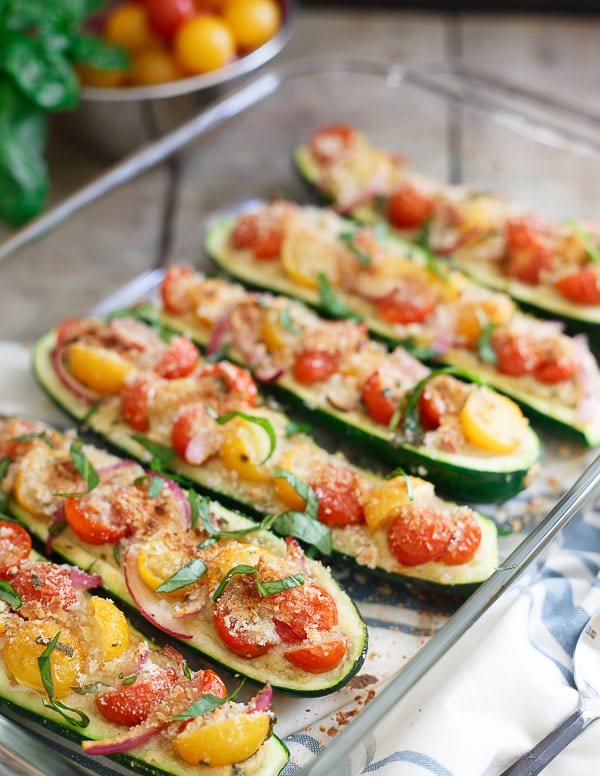 www.runningtothekitchen.com
Bruschetta Hummus Stuffed Zucchini
This bruschetta hummus zucchini is a creative new way to get your hummus fix. See the recipe.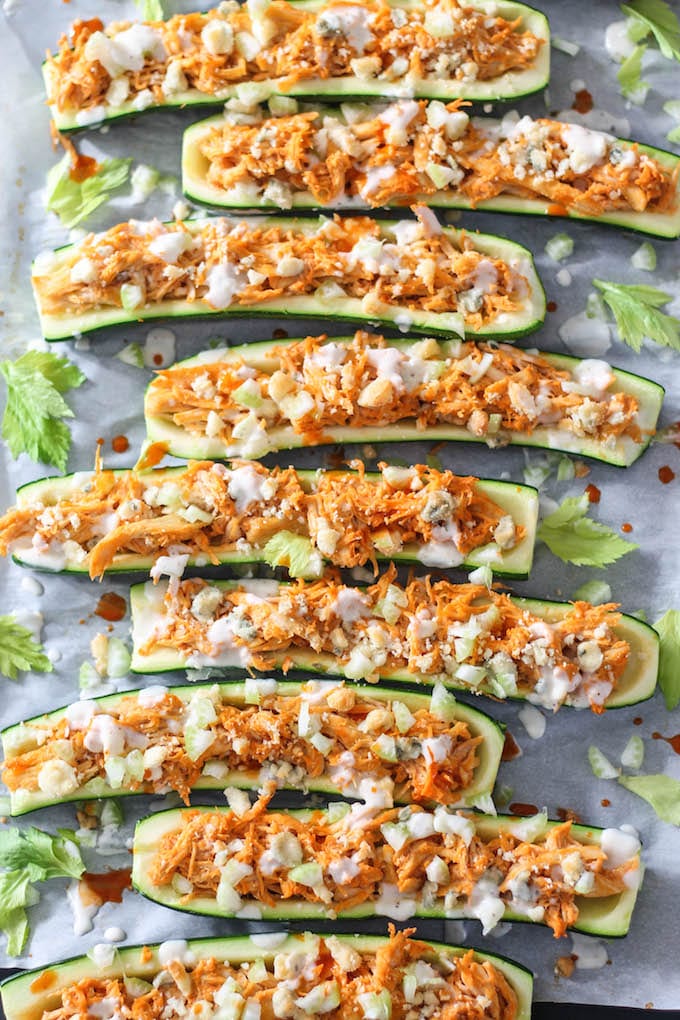 www.destinationdelish.com
Buffalo Chicken Zucchini Boats
Zucchini is no exception to the "you can buffalo that!" trend. Try this recipe for a healthier take on buffalo chicken pizza. See the recipe.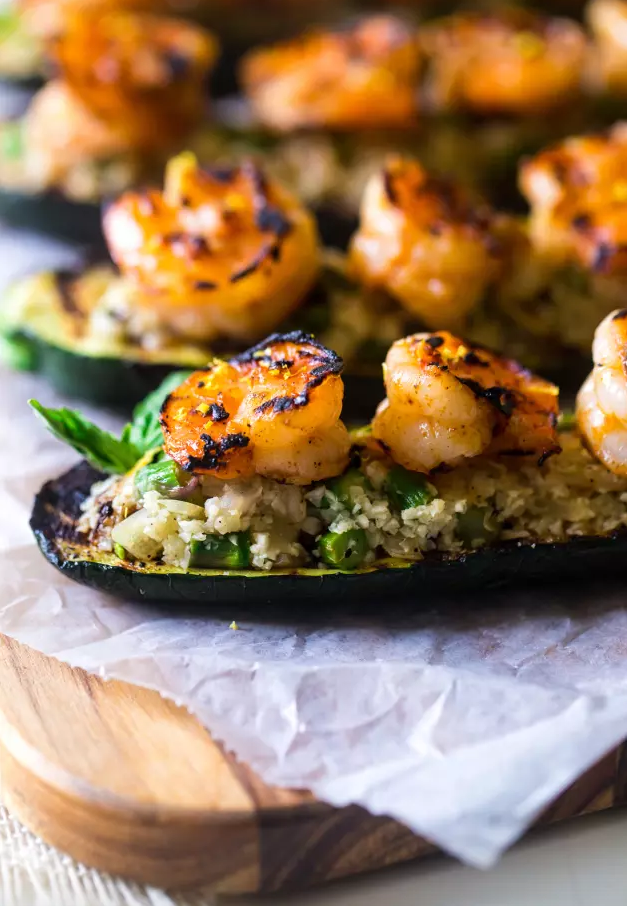 www.foodfanatic.com
Grilled Stuffed Zucchini with Shrimp
A hefty appetizer or a fantastic, healthy main dish. This stuffed zucchini is guaranteed to steal the show at your next cookout. See the recipe.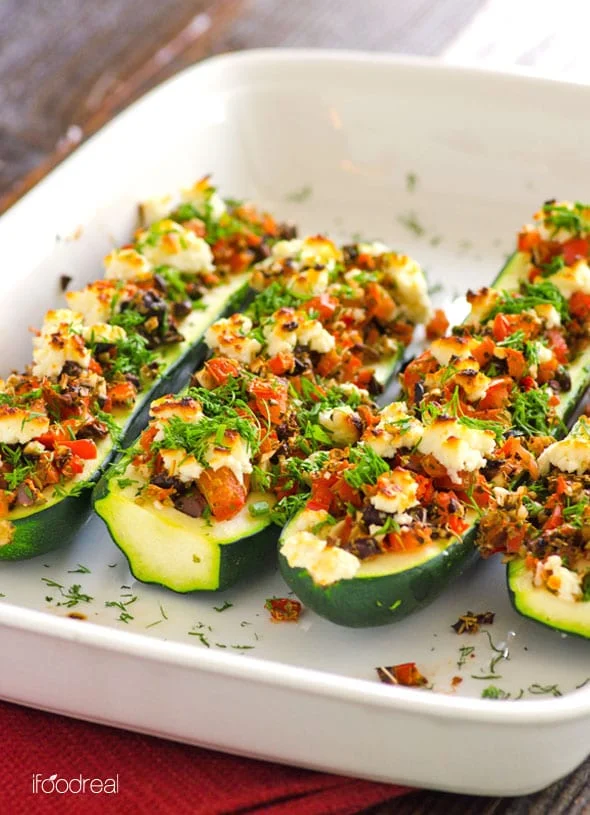 www.ifoodreal.com
Mediterranean Zucchini Sticks
Loaded with veggies and tangy feta cheese, this quick dish is delicious served hot or cold. See the recipe.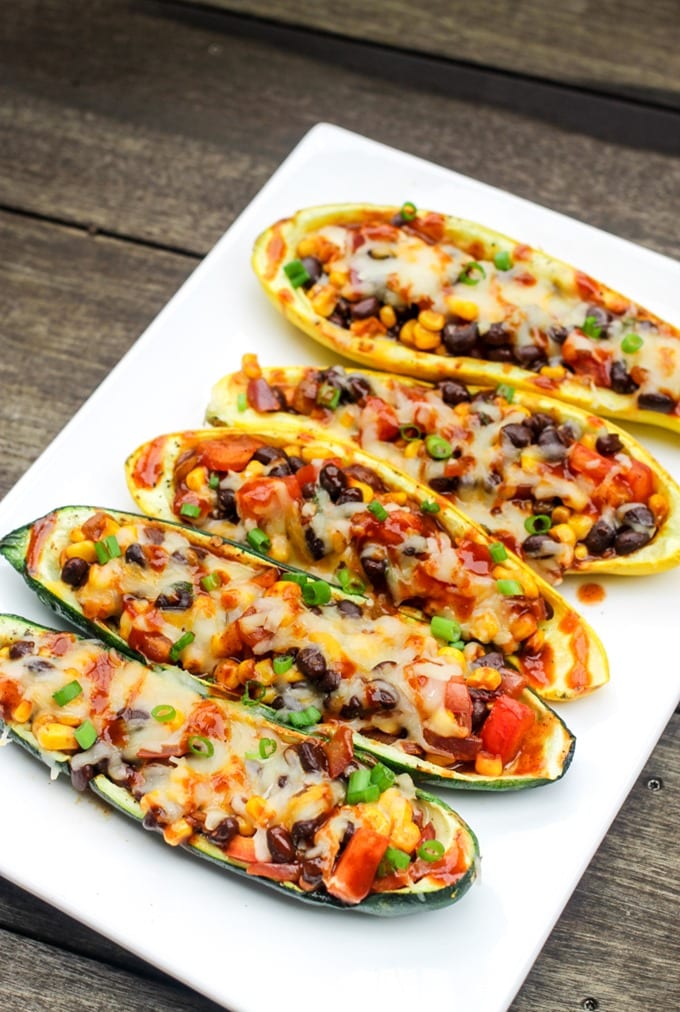 www.domesticsuperhero.com
Southwestern Stuffed Zucchini Boats
Bright Southwestern flavor and one big serving of vegetables. See the recipe.
Click here for more delicious zucchini recipes.
This article has been posted with permission and originally appeared as
La Vie en Rosé: 10 Picture-Perfect Rosé Cocktail Recipes on Relish