New Orleans Muffuletta Hot Dog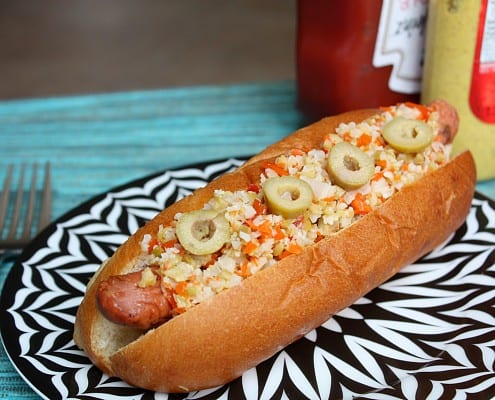 Inspired by the New Orleans classic sandwich, the Muffuletta, this savory hot dog is topped with a blend of tangy giardiniera and briny green olives.
By Abby Himes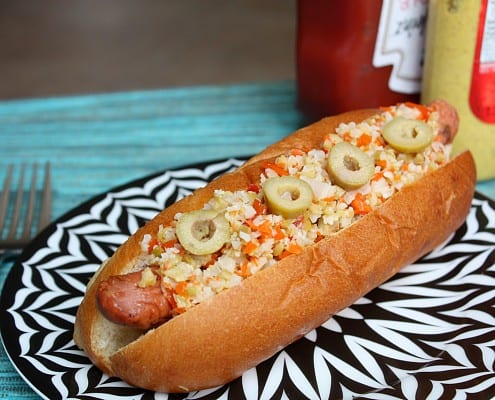 We're in the dog days of summer, grilling season's been in full force for a while now, and the question of what's for dinner comes up again.  Well, this jazzy little number is your answer.  Inspired by the New Orleans classic sandwich, the Muffuletta, this savory hot dog is topped with a blend of tangy giardiniera (a mix of cauliflower, celery, red bell pepper, carrots, and peperoncini pickled in a vinegar based marinade) and briny green olives.  It's a quick and easy meal that is anything but ordinary.
See Also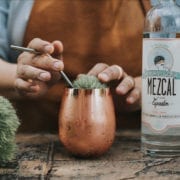 Inspired by the New Orleans classic sandwich, this salty and tangy topping pairs perfectly with a savory hot dog.
Ingredients
1 16 oz jar Giardiniera, drained and finely chopped
½ of a 5.75 oz jar Green olives sliced, drained and finely chopped
Hot dogs
Buns
Ketchup
Spicy Mustard
Instructions
Put the Giardiniera (marinated veggies) and olives in a food processor and chop until you have very small pieces. (Optional: Set aside a few olives for topping if you want) This amount makes enough to top about 6 hot dogs.
Grill hot dogs, my guy likes his bun grilled and I don't...so that's up to you.
To build, put the dog in the bun, and then add the mustard and ketchup if you like, and then top with olive mixture.
Enjoy!
Abby Himes
Abby can be found cruising her local farmer's market and co-op looking for fresh, new, flavors and sustainable options. She sees food as an adventure, and is always excited to try something new. Abby is also the creator and voice behind the food blog, Seaweed & Sassafras.