We love Middle Eastern-inspired recipes. The balance of flavor, spice and texture is something we crave. In celebration of Rawai Bishara's new cookbook Levant: New Middle Eastern Cooking from Tanoreen, we have rounded up some of our favorite Middle Eastern breakfast ideas from the book. They come with a slight new twist and are so delightful.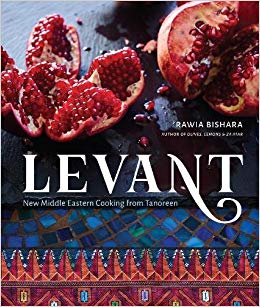 Author Rawai Bishara says, "Cooking to me is about history and connection, but to remain vibrant, a cuisine must also evolve." Her cookbook and recipes remind us that many Middle Eastern foods and dishes have evolved over the centuries based on available ingredeints, the climate or who was in control at the time. It continues to evolve today to meet modern demands, but still highlighting native flavors of the vast region. Levant takes health and dietary restrictions of the 21st century into consideration, with many of the recipes being vegetarian, vegan or gluten-free.
As individuals who love to switch up the breakfast routine, we were particularly enthralled with the morning recipe ideas in this book. Here are some of our favorites: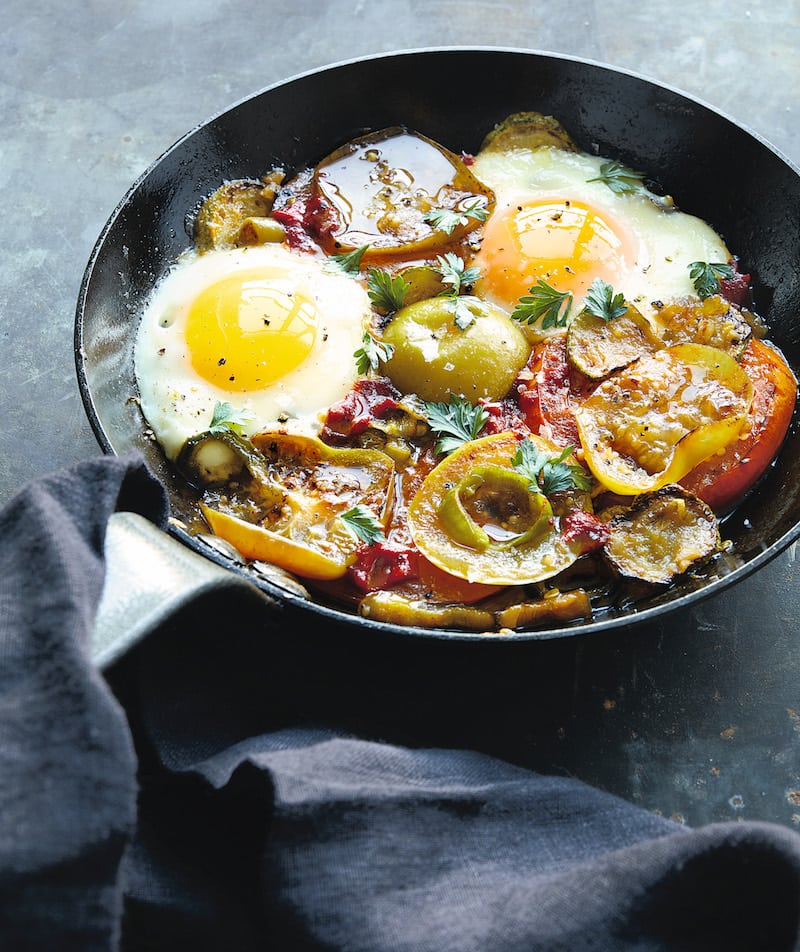 Green Tomato Shakshuka
This is the perfect way to use up those end-of-summer tomatoes that will not ripen before it starts to get cold at night. We've probably all had shakshuka before, but this version is a little extra tart and has beautiful additions of quash and tomatillos.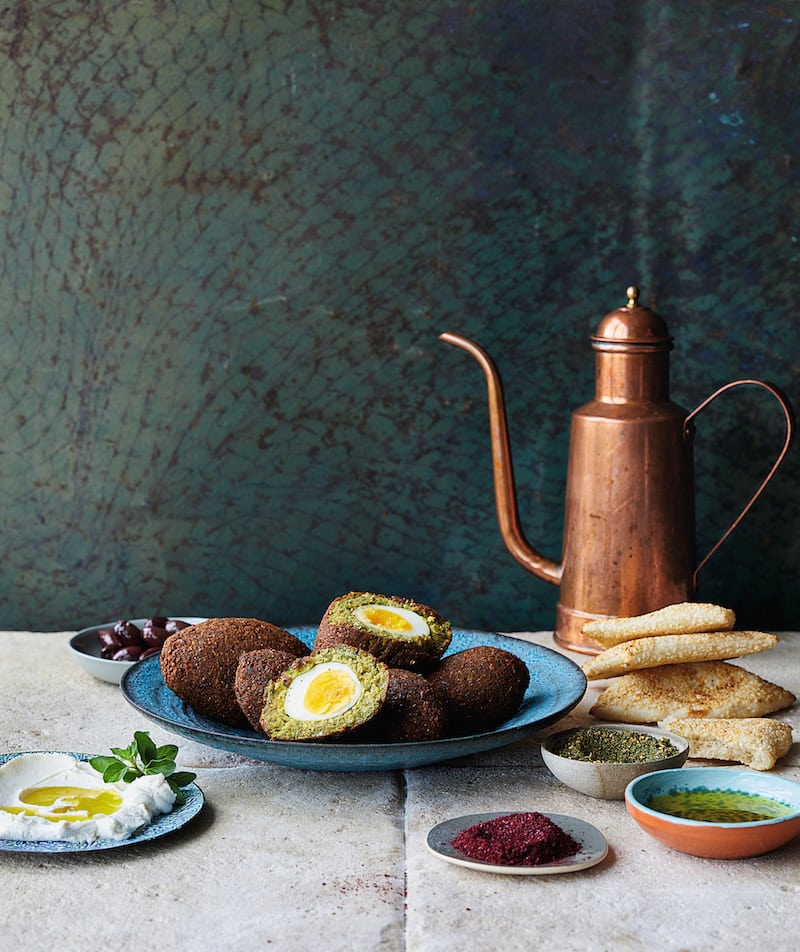 Falafel Scotch Eggs
Hard boiled eggs, falafel and sesame bread is a common Middle Eastern breakfast. Put the three together and you have beautiful Falafel Scotch Eggs.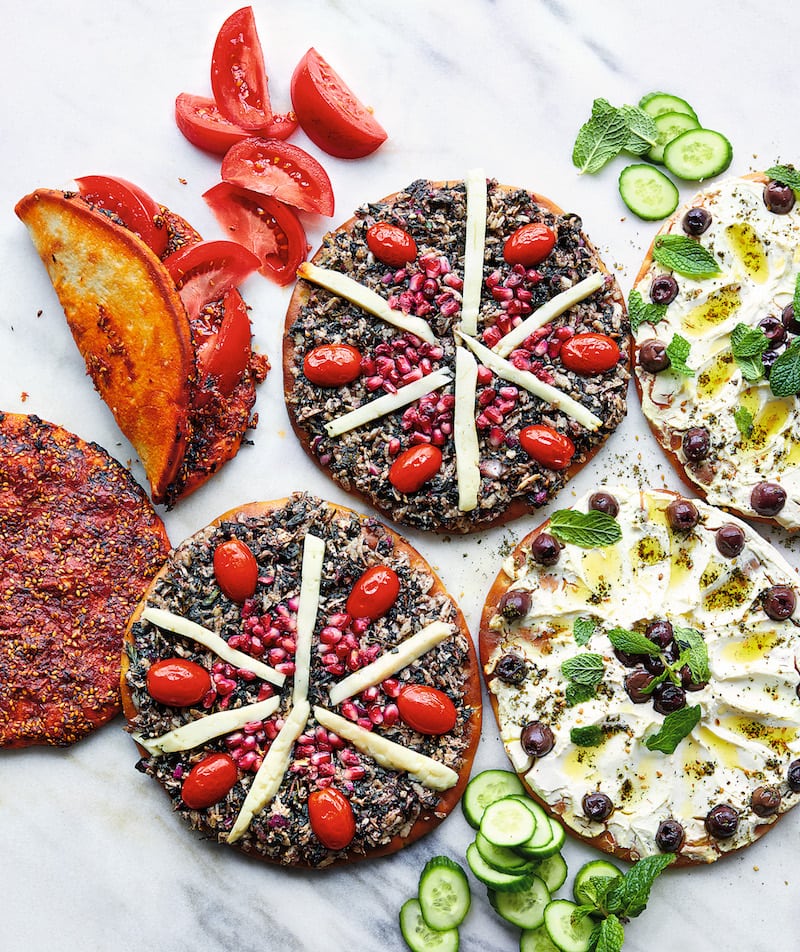 Manakeesh
Manakeesh is a homemade flatbread described as a labor of love in this book. You can top with just about anything, but Rawai suggests labneh, onions, and olives or halloumi, za'atar and sumac. Get creative!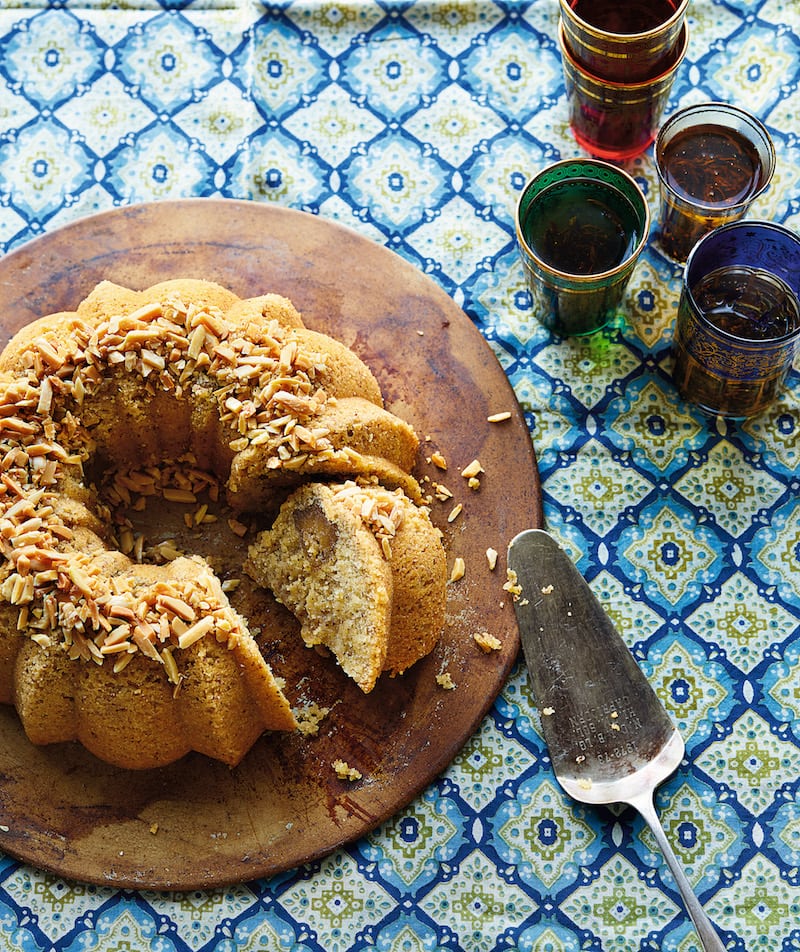 Triple Almond Cake
Like a little something sweet with your morning coffee? Make this cake. With almond flour, marzipan and slices almond, it's a perfect ode to the nut.
Levant: New Middle Eastern Cooking from Tanoreen by Rawai Bishara Copyright 2018 Kyle Books, Photographs copyright Con Poulos. No Images may be used in print or electronically, without written consent from publisher.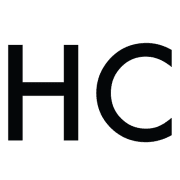 Honest Cooking
The Honest Cooking editorial team handpicks inspiring culinary stories to share with you that we think are beautiful. We strive to create an inspiring place for culinary exploration, salivating recipes, interesting personalities and stories.