Home to the ever popular and trendy "biggest little city" of Reno, Nevada's culinary scene is on the rise. With that, come great libations we are swooning over. Here are a few favorite Nevada drinks that represent the emerging trends of their delicious beverage industry.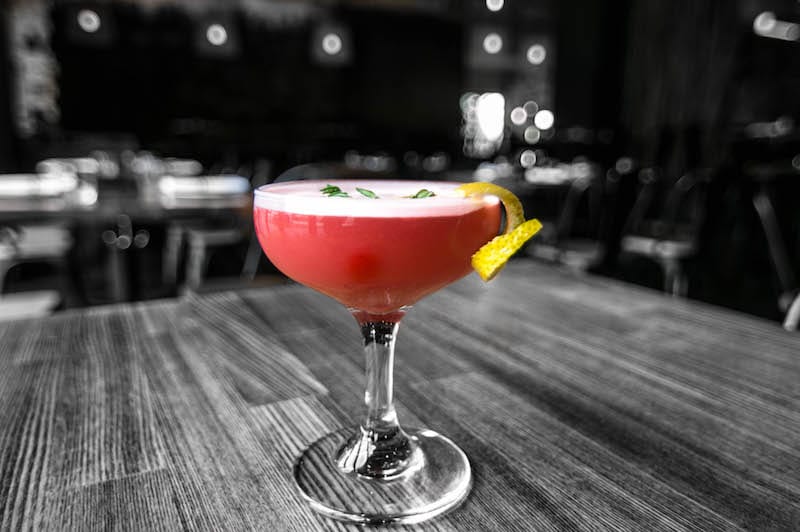 Drink to Your Health
It's no secret that the community of Reno and beyond is active and at one with the natural eating trends. So it is no surprise that their fresh flavor preferences are making their way into drinks. Embracing healthier drinking habits, cocktails bars are adding drinks to the menu that call upon fresh, local ingredients, like herbs, local honey and ginger. Check out Heritage restaurant, the cozy Pignic Pub & Patio, 1864 Tavern, or Brewer's Cabinet for a delicious taste of this refreshing trend and more. For a taste of this Reno cocktail scene no matter where you are, shake up Heritage's Bourbon Bee, a perfect drink to welcome in spring.

Nevada Drink Trends We Can't Get Enough Of
Author:
Caroline McDermaid
Ingredients
2 oz bourbon
1 oz lemon juice
¾ oz Earth Alchemy Thyme Infused Al Bees Honey
2 Jacobs Family Berry Farm raspberries
1 Palomino Valley egg white
5 dashes Angostura Bitters
Instructions
BittersIn shaker tin, muddle raspberries in lemon juice.
Combine remaining ingredients, cap, seal and hard dry-shake for around 12 seconds.
Add ice, cap, seal and hard shake for around 12 seconds.Double strain using hawthorne strain and screen strainer into sour glass.
Garnish with thyme sprig. Serve.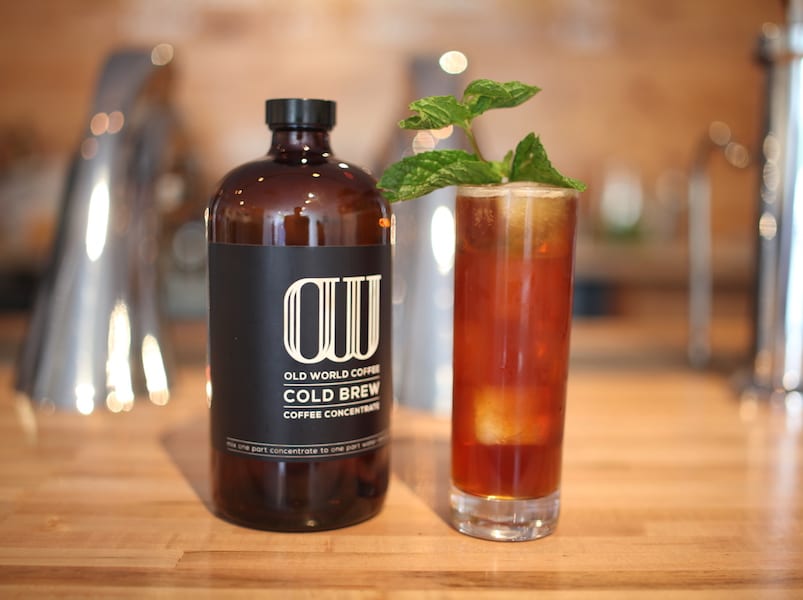 Creating with Coffee
It should be no secret that Nevada's coffee scene is one to be reckoned with. With a number of local roasters, and more opening each year, the coffee industry is striving for the best and collaborating with bartenders around the state. Mark Hirose of Magpie Coffee Roasters has executed this concept at a few pop-ups and parties in the region. With a bartending background, he's combined his love of both coffee and spirits to master the art of pairing.
Kevin Stamps, who is the Director of Old World Coffee in Reno is also doing fun things with their roasts. Him and his team also love to get creative with cocktails and coffee. Right now, they are especially loving drinks shaken with African coffees. "They have a little bit more fruit-like sweetness to them that really adds a great taste in cocktails," says Kevin. He loves a good cold brew cocktail at Sunday morning brunch or your a drink of late in the night with a little kick to keep you going.
Their favorite spirit and coffee creation? It's simple. A cold brew concentrate with your favorite spirit, like gin, rum, or whiskey.
Coffee Kentucky Mule
Author:
Kevin Stamps of Old World Coffee
Ingredients
1.5 ounces of Bourbon
2 ounces of Old World Coffee Cold Brew
Half a lime of lime juice
Fill with Ginger Beer
Garnish with mint leaf
Instructions
Stir with ice and sip away!
Historic Gin
According to Nevada's Virginia City history, the only way to safely drink the water of the town was to mix it with two parts of gin. Playing on its past, the city loves to create a good gin 'tail. The historic mining town recently debuted it's own official gin called Cemetery Gin, guaranteed to embalm you while you are still breathing. The locally made drink at Frey Ranch is laced with lavender and Nevada pine nut.
Basque-Inspired Drinks
With a large Basque American population in Nevada, it is no doubt that restaurants and bars love to feature their take on the potent cocktail The Picon Punch. Try a modern and slightly more sophisticated version below for a taste of Basque culture in Nevada. Our favorite part? At most restaurants you can find the drink for as little as $3!
Picon Punch
Ingredients
3 /4 oz Torani Picon
¾ oz Cynar
½ oz Lairds Applejack Brandy
¼ oz Fresh Lemon Juice
¼ oz Real Grenadine (not that red dye corn syrup)
A splash of Ginger Beer
Lemon, for twists
Instructions
Stir together all ingredients and serve over ice in a picon glass with a lemon twist.