PARTNER POST: May 26 is National Pinot Grigio Day. We're celebrating with Cavit Wines by sharing refreshing spring and summer recipes that pair perfectly with Pinot Grigio.
With creamy Greek yogurt, salmon and tangy pickled onions, this appetizer is the perfect cool bite paired with a refreshing glass of Pinot Grigio.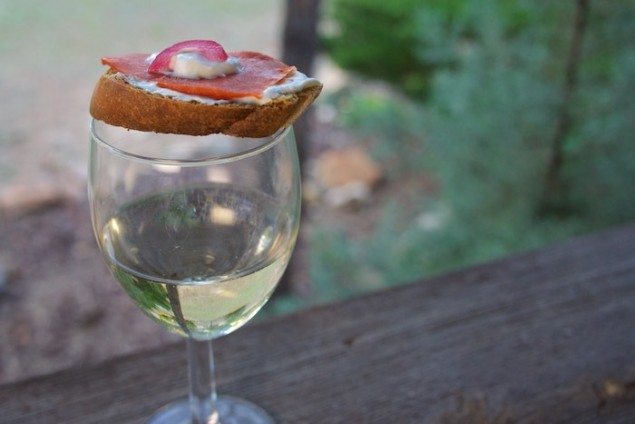 Kick-off summer with the first ever National Pinot Grigio Day on May 26, 2017. Cavit first introduced their Pinot Grigio in the United States back in 1977 and to increase awareness is introducing National Pinot Grigio Day; which will be the Friday before Memorial Day each year.
Here's how I will be celebrating National Pinot Grigio Day:
First, decide if you want to celebrate with friends or make it an intimate occasion with a loved one. Second, pour your favorite Pinot Grigio, like Cavit Wines' Pinot Grigio which is light and refreshing with hints of citrus and green apple. Third pair the wine with an appetizer like Smoked Salmon and Pickled Onions Bruschetta. It's that easy!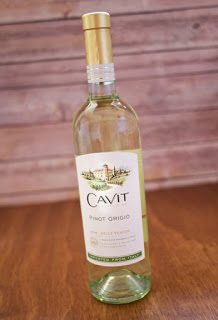 National Pinot Grigio Day: Smoked Salmon Bruschetta with Pickled Onions
Ingredients
1 loaf bread
½ cup Greek yogurt
4-6 tbsp cream cheese
fresh lemon juice
Salt to taste
1 package smoked salmon
pickled onions (recipe below)
Pickled Onions
1 cup thinly sliced red onion
1 clove garlic
3 Tbsp sugar
1 Tbsp salt
½ tsp peppercorns
1 cup white vinegar
Instructions
Slice bread into thin rounds and toast in a toaster oven. In the meantime mix Greek yogurt, cream cheese and fresh lemon juice in a small food processor until creamy. Season with salt and adjust taste adding more cream cheese or yogurt as you see fit.
Spread a thin layer of cream cheese mixture on the toasted bread. Top with pieces of smoked salmon. Finish it off with a dollop of cream cheese and a pickled onion.
Pickled Onions
Place the onion and garlic in a large non-reactive bowl. Add the sugar, salt, and peppercorns to a small sauce pot. Add the vinegar and stir until the sugar is dissolved. Place a lid on the pot and bring the mixture up to a boil over medium-high heat.
Once boiling, pour over the sliced onions. Make sure all the onions are submerged, and let the mixture cool to room temperature.
Once cool, you can use the onions immediately or store in the refrigerator.