Food trends, like all trends, come and go. But now, since a majority of the population documents what they eat on social media, we will have these food trends to look back on for years to come. Here are the food trends that have been filling up your Instagram feeds so far this summer.
1. Poke Bowls
By definition, poke is a raw fish salad and is most common in Hawaii. However, it has become increasingly popular all over the country, and people are taking to social media to document it. You will find the most beautiful poke in bowls topped with things like avocado, pickled red onion, sesame seeds and spicy sauces. These bowls are especially delicious in the summer because they are cold, tangy, and refreshing.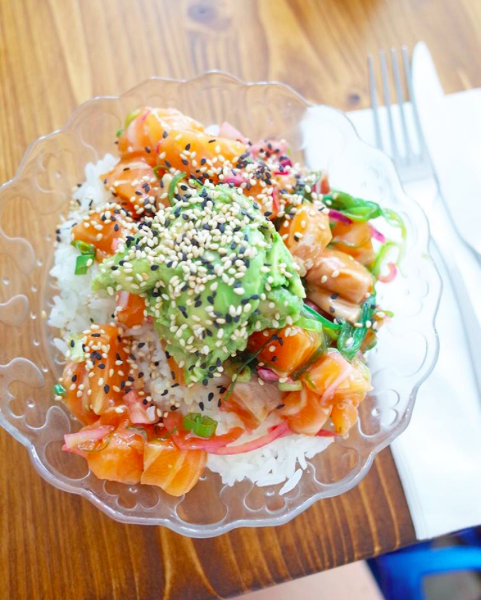 Image courtesy of sophiejegou
2. Rainbow Drinks
Creamy, fruity, and coconutty are the perfect words to describe these summer beverages. You get the benefit of tea, with the sweetness of fruit and the cool color from the addition of coconut milk. These drinks being held in the air by their creators are taking over Instagram, and rightfully so as they are the perfect way to cool off!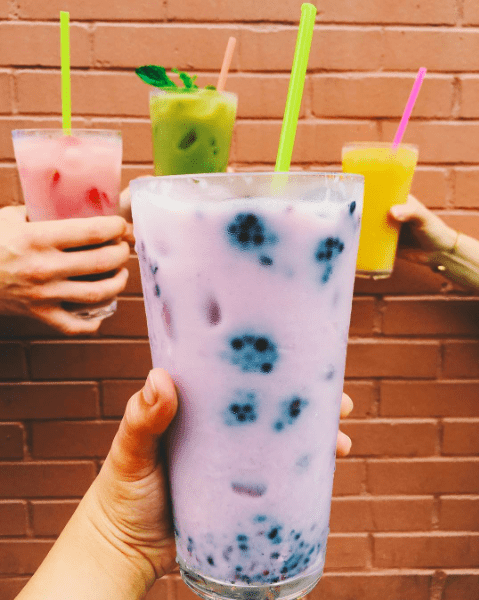 Image courtesy of fooddotcom
3. Smoothie Bowls/Jars
I guess I am in the minority since I drink my smoothies right out of the single serving canister I blend them in. Avid smoothie drinkers and social media users alike have been creating beautiful and healthy smoothies, and elevating their appeal but layering them in jars, or putting them in bowls topped with sliced fruit, seeds, and granola. You will never have a shortage of ideas for smoothies with this trend booming on Instagram in the hot summer months.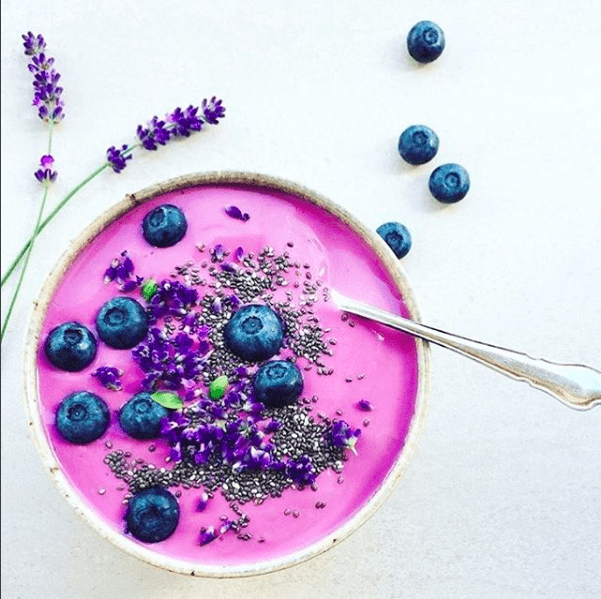 Image courtesy of myjuicykids_andme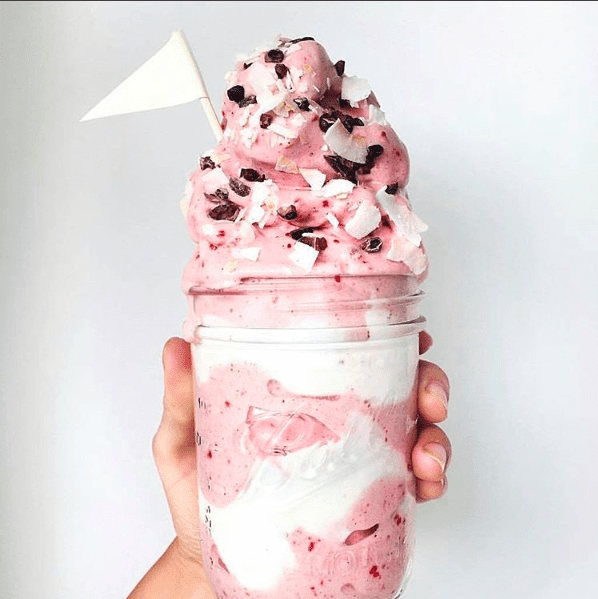 Image courtesy of theskinkitchenofficial
4. Sushirrito
Is it sushi? Is it a burrito? It is both. All the fixings of sushi wrapped into the convenient package of a burrito. This bundle of joy makes it easier to eat while on the go, and way cooler to photograph.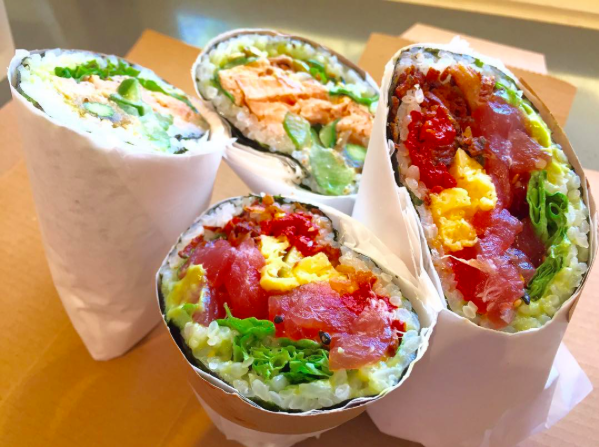 Image courtesy of foodiesonthedl
5. Unique Bagel & Cream Cheese Combinations
Gone are the days of plain bagels and cream cheese, or even everything bagels and vegetable cream cheese. Now it is all about rainbow bagels and cream cheese with sprinkles, and any other combination that pops with color and flavor.  These ornate combinations make for the perfect 'gram and will have your friends asking where you found them!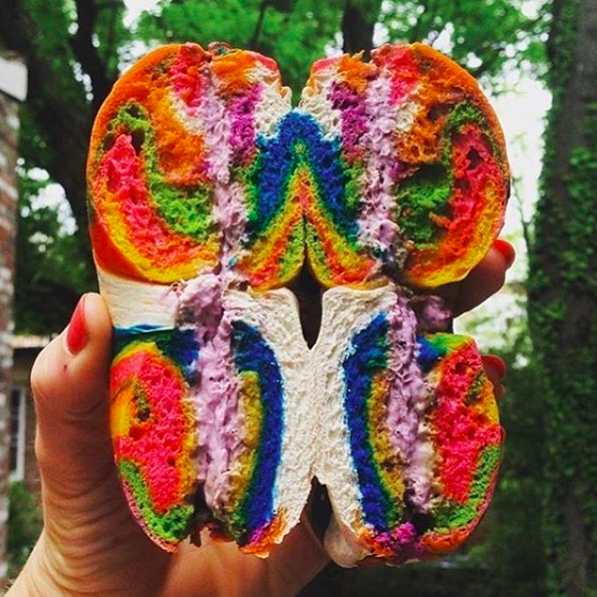 Image courtesy of hungry_hungry_hanley
See Also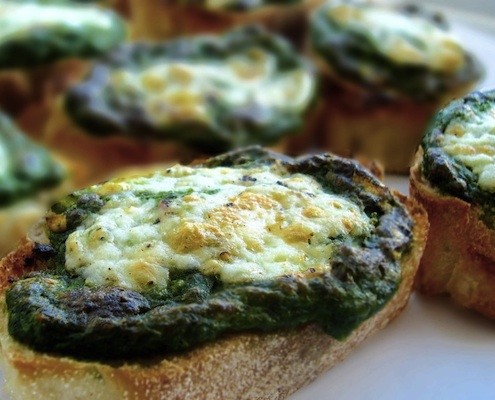 Image courtesy of donutscookiesandcream
6. Extravagant Doughnuts
Doughnuts (or donuts) have always been delicious. But now they have morphed into something unreal. You can get donuts drenched in chocolate, drizzled with caramel, and topped with candy bars. And that's just on one donut! The possibilities are endless with donut shops popping up all over that let you customize your donut. They also aren't camera shy, and have most likely been making your mouth water every time you log on to Twitter or Instagram.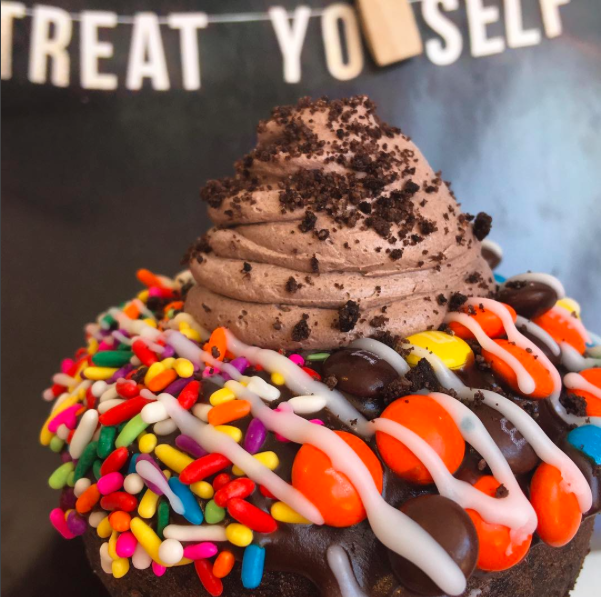 Image courtesy of Broad Street Doughnut Company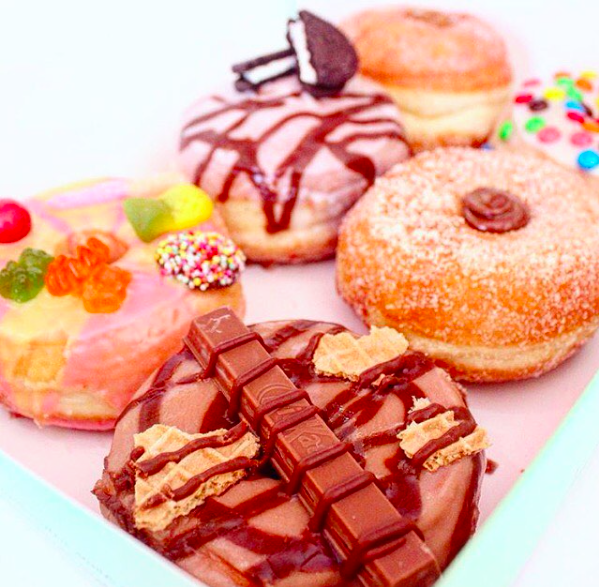 Image courtesy of doughnut_time
7. Overflowing Milkshakes
Milkshakes are indulgent enough on their own, but that doesn't stop dessert seekers and restaurants alike from creating milkshakes overflowing with ice cream and endless toppings. They are so over-the-top that social media users have coined them #freakshakes. If you like it, you can most likely get it in milkshake form!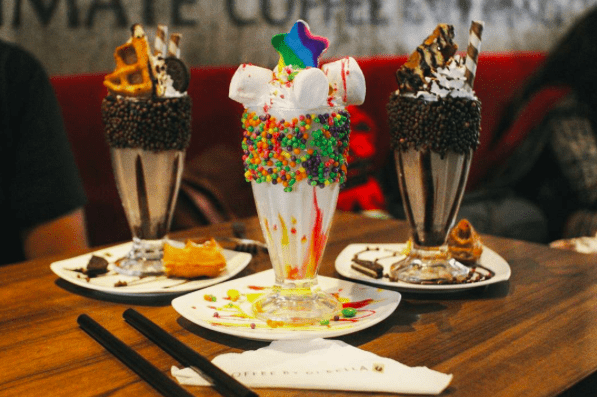 Image courtesy of janak_vegad
Any and all of these picture worthy foods are worth a taste! Here's hoping the trends last a little bit longer so everyone has a chance to try each and every one.
Jennifer Post
As a journalist, Jennifer loves the opportunity to write about almost anything. As food is her first love, being able to write about food is more than she could have dreamed. She is always on the hunt for recipes, restaurants, and anything else food related!