Great for tailgating and beyond these frittatas are delicious at any temperature all morning long. Enjoy with chipotle hot sauce or any other favorite mix ins.
By Taylor Mathis and Sally James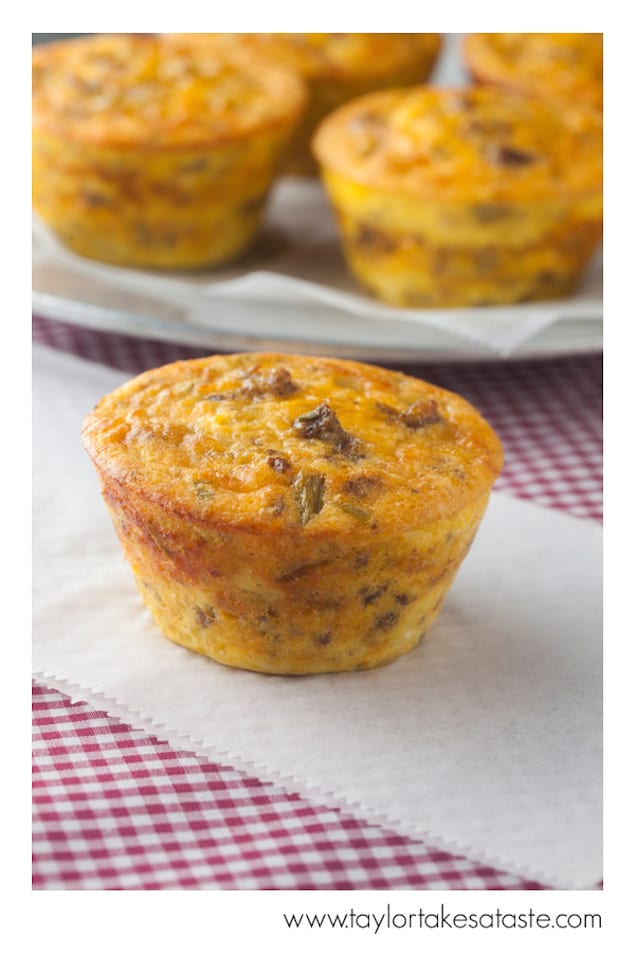 In spite of the heat and humidity, I love August in the Carolinas. High School football preseason practices are in full swing. NFL preseason games are happening as I speak (or at least the rebroadcast of last evening's match-ups). Opening weekend of College football is at the end of the month. Most importantly, the arrival of August means that it is time to tailgate!
That said, Taylor and I have been busy testing tailgating recipes ideally suited for warm weather game days. Individual frittatas are hand-held, portable, and can be made in advance, refrigerated and brought to room temperature at the tailgate. You can hold your favorite beverage or corn hole bean bag in one hand and have light, yet filling, frittata goodness in the other hand. Not limited to tailgates, individual frittatas are also great for picnics, busy day grab and go breakfasts and lazy day brunches.
If you are new to frittatas, think of eating a crustless quiche or munching on a dripless, slipless omlette. The frittata is a egg-based Italian dish that can can be filled with a variety of meats, cheeses, vegetables and/or cooked pastas. Frittatas are a great way to utilize leftovers!
In this recipe, peppers and onions are sautéed in butter and Tabasco Chipotle Pepper Sauce and then blended with eggs, cheese and cooked sausage. The result is a frittata with a uniform smoky, cheesy flavor in every bite. Bake Chipotle Tabasco Cheddar Sausage Frittatas in Texas-sized muffin cups for 6 main dish servings or bake them in traditional muffin pans for 12 snack-sized frittatas. Served warm from the oven or at room temperature, these frittatas are great for a wide range of palates, including gluten-free tailgaters!
See Also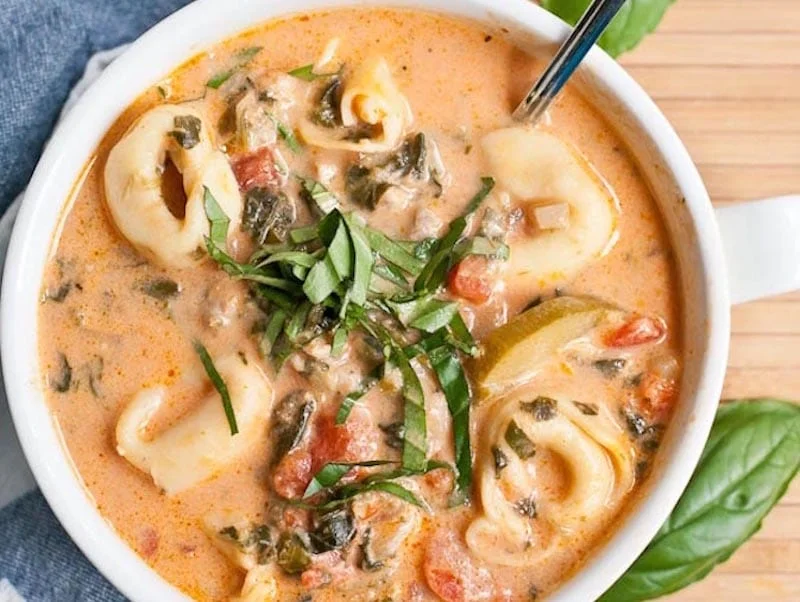 Print
Mini Chipotle Cheddar Sausage Frittatas
These frittatas are a great way to use leftovers and are perfect for tailgating.
Author:

Taylor Mathis and Sally James

Yield:

6

1

x
Category:

Main
Texas- sized muffin pan sprayed with cooking spray

1

pound bulk breakfast sausage, cooked crumbled and drained on paper towels

2/3 cup

green bell pepper

1/2 cup

chopped red onion

1/2 cup

chopped scallion ( white and green part)

1/2 teaspoon

minced garlic

3 Tablespoons

Tabasco Chipotle Pepper Sauce

1 Tablespoon

unsalted butter

12

large eggs

3 Tablespoons

heavy cream

1/4 teaspoon

salt

1/4 teaspoon

coarse ground black pepper

2 cups

extra sharp cheddar cheese
Instructions
Preheat the oven to 350 degrees. Put the green pepper, onion, scallions, garlic, Chipotle Tabasco, and butter into a large non-stick skillet. Cook the vegetables over medium heat, stirring frequently, for 5 minutes. Remove the Chipotle vegetables from the heat. Let cool and set vegetable mixture aside.
In a large bowl add the eggs, cream, salt, and pepper. Stir until just blended. Add the cheddar cheese. Stir until just blended. Add the cooked, drained sausage and Chipotle vegetables and stir until just blended into the egg mixture. Divide the frittata mixture evenly between the 6 sprayed Texas-size muffin cups.Bake frittatas for 18 to 22 minutes or until the center is just set. Remove from the oven and let cool on a wire rack for 10 minutes.
Invert the muffin pan to remove the frittatas. Place the frittatas right side up on the wire rack. Serve frittatas warm or at room temperature. Cooled frittatas may be wrapped in plastic wrap and refrigerated for up to 2 days before serving. Transport chilled frittatas in a cooler to the tailgate and serve them at room temperature.
Taylor Mathis and Sally James
Sally James and Taylor Mathis are a mother and son duo from Charlotte, NC. Sally, a professional recipe developer, and Taylor, a professional Food and Lifestyle photographer, work together to create beautiful and delicious recipes designed to be eaten anywhere! Together they are the creators and authors of the food Blog Taylor Takes A Taste and worked together on The Southern Tailgating Cookbook.