Nancy Lopez-McHugh serves up a first batch of authentic and simple Mexican queso fresco. More to follow.
By Nancy Lopez-McHugh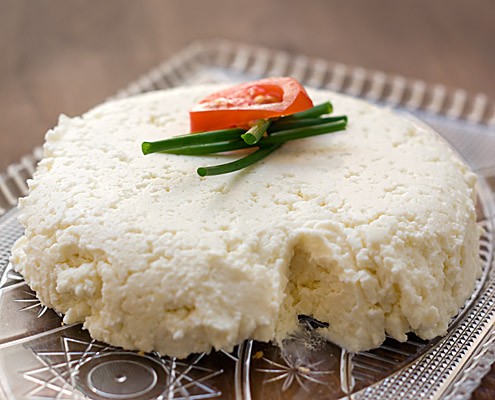 Contrary to what Tex-Mex restaurants (or Mexican inspired restaurants) will lead people to believe, Mexican food is never drowning in cheese. Sure Mexican cuisine uses cheese but not to the extent that those aforementioned restaurants use. Cheese in Mexican cuisine is most often used as a light topping, light being the key word. When it is used as a filling then of course the amount required is more. Sure we have a few dishes that are all about the queso, like quesadillas, chiles rellenos, seared cheese and queso fundido. But other than that in a real authentic Mexican restaurant ,or home, you will never be served dishes with so much cheese you can barely tell what's underneath the cheese. Oh, and yellow cheese does not exist/belong on real authentic Mexican food. Ay! But that and other non-existing/belonging foods is a story for another day. Perhaps one can use the amount of cheese on a plate as a measuring point to the authenticity of the food in a restaurant.?
The Spanish conquistadors are who originally brought cheese making, and milk based products for that matter, to Latin America. Later as Swiss and German settlers arrived in different parts of Mexico they introduced their own dairy processes and cheeses. Modern day Mexican cheeses range from soft fresh cheeses to firm aged cheeses. The variety is small compared to lets say French cheeses, but they do their job perfectly in Mexican cuisine.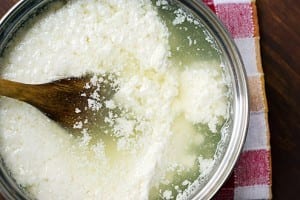 If you live in the US then chances are Mexican cheese is easy to come by. Living in Europe they are not, so I find myself often substituting with local cheese. Don't get me wrong I am not complaining and have had good results with the substitutes. But cheese making is something that I've always been curious about. To me it is interesting how milk is transformed into so many varieties of cheese. After filling my head with cheese knowledge I was ready to give it a try. Since European cheeses  are abundant I thought I start off with an exotic and easy to make cheese. Queso fresco came to mind because everything I read said how easy it was to prepare.
See Also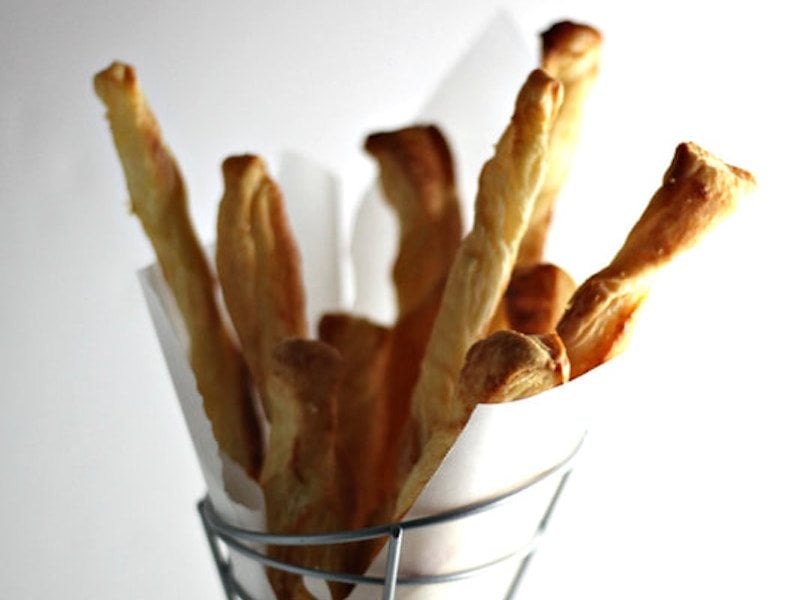 Queso fresco or literally fresh cheese is the crumbly cheese most commonly used in Mexican cooking. The taste is mild with slight acidic undertones, it is used as a topping or filling, though it is a soft cheese it does not melt completely. This recipe I am sharing with you today is the first in several variations and experimentations I am planning for this queso, hence the Verison 1 in the title. The most important thing about this basic and standard recipe is that anyone can make it and you don't need any special ingredients to do so. Get the milk out and start that queso for tonight's Mexican dinner!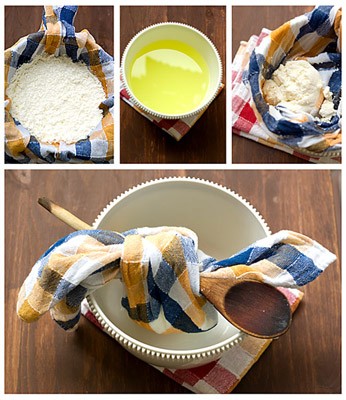 Mexico On My Plate: Queso Fresco The Easy Way, Version 1
Get the milk out and make some Queso Fresco for tonight's dinner!
Author:
Nancy Lopez-McHugh
Recipe Type:
Topping, Garnish
Ingredients
1 liter or 34 oz. of whole fat milk (I used 3.5% UHT)
240 ml or 1 cup buttermilk
2 tsp fresh squeeze lemon juice, extra if needed
salt
clean cloth or muslin cloth
Instructions
In a large pot heat the milk under medium heat. Allow the first bubbles to form prior to boiling - but do not bring to a boil. The temperature should be warm but not so hot that sticking a finger in it will burn the finger. Turn the heat to a low setting.
Gently pour and stir in the buttermilk. Next stir in the fresh lemon juice. Keep stirring until curds begin to form. If no curds form after a couple of minutes you will need to add more lemon juice. Turn heat off, cover and allow to sit for 10 minutes.
Place a colander with the clean cloth over a large container to catch the whey. Pour all of the pot contents into the lined colander. BE CAREFUL the liquid is hot. Gather all sides and tie over a wooden spoon or just twist. Remove the colander and place the gathered cloth over a deep container. You don't want the curds to touch the liquid, it needs to drain off. Leave draining for 30 minutes and tightening the cloth from time to time.
Once drained untie the cloth and place the cheese into a large container. Salt as desired, and use your hands to work the salt into the cheese. Taste and adjust if desired. Gather the cheese and place in a container to mould and cover. Place in the refrigerator for 1 hour or until chilled before using.
Notes
*The cheese must be stored in the refrigerator and used within a couple of days. ** This recipes yields a small 240 gram cheese or ½ lb .
I feel the results were pretty good and considering this was the first cheese I've ever made, not bad at all. The taste was creamy, soft with very little acidic undertones. We ate half of the cheese the first day I made it. The next day the leftover cheese had come together ever more and  lost a bit of the looseness in the curds. I think next time the draining time will be longer. But the taste was still very creamy and I was able to spread it on some bread. Can't wait to try a second version, spiced perhaps.
How about you, ever made your own cheese at home?
Nancy Lopez-McHugh
Nancy Lopez-McHugh is a food blogger, photographer and published author. Most recently she has published "Yummy Pics: A Food Blogger's Guide To Better Photos".