Mexico On My Plate: Cucumbers with Chile and Lime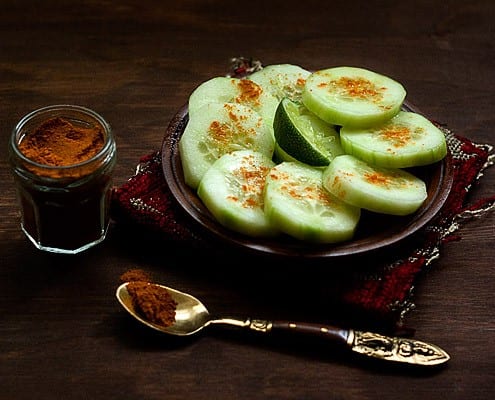 In Mexico this is a favorite snack for many, specially during the hot summer months. Cucumbers leave you cooled and feeling refreshed.
By Nancy Lopez-McHugh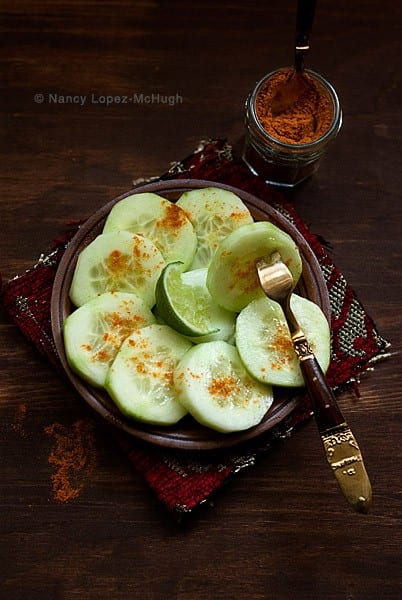 Today as I watched the children I could feel that summer enthusiasm I once had as a child. You know, that feeling you get when school is out and the summer is yours to do whatever you please.
I began thinking about my sisters and brothers. How we spent our summer days in Mexico. I thought of how we played outside, cooled off at the pool, and recalleed our favorite summer foods. I started to remember how we loved to eat cucumbers drizzled with fresh lime juice, sprinkled with loads of chile powder and a pinch or two of salt. After all the cucumbers were gone then we'd lift up the bowl to our mouths and drink the remaining juices.
In Mexico this is a favorite snack for many, specially during the hot summer months. Cucumbers leave you cooled and feeling refreshed. There really isn't much of a recipe, because ingredient amounts are a matter of personal preference. But below is a what you'll need.
Pepinos Con Chile y Limon Or Cucumbers with Chile and Lime
peeled cucumber, sliced or cut into spears or chunks
lime juice
chile powder or Tajin or any Mexican fruit seasoning powder
salt
Combine all ingredients in a bowl and enjoy as a snack. I like to add chile powder as I eat. Some bites have more and other's less chile, it's up to you. Don't forget to drink the juice left at the bottom, it's the best part.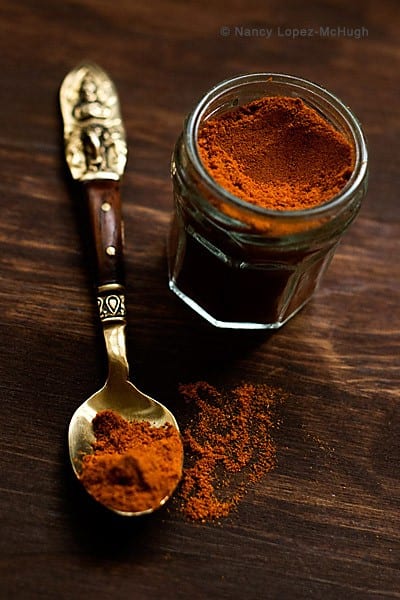 Nancy Lopez-McHugh
Nancy Lopez-McHugh is a food blogger, photographer and published author. Most recently she has published "Yummy Pics: A Food Blogger's Guide To Better Photos".