This delicious and super simple dish is a great way of mixing up the classic sides of beans and rice.
By Amber Massey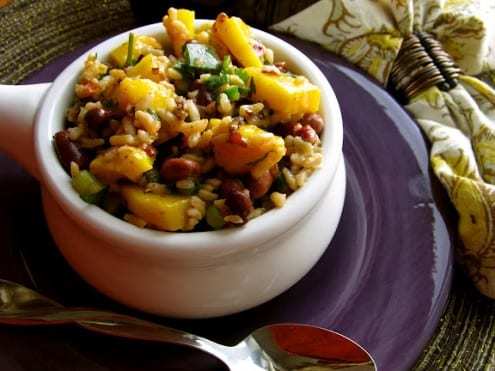 Today I bring you a true recipe winner.  Even if fruit and rice paired together weirds you out in the slightest – I have faith you and your tastebuds would enjoy this. 
I found this recipe to not only be so super simple, but really delicious.  Such a unique way to mix up the classic sides of beans and rice. 
Plus, mango is everywhere at the moment.  This pumps me up beyond measure, mainly because I LOVE mango.  Here, the sweetness brightens the mixture of the beans and wild rice.
See Also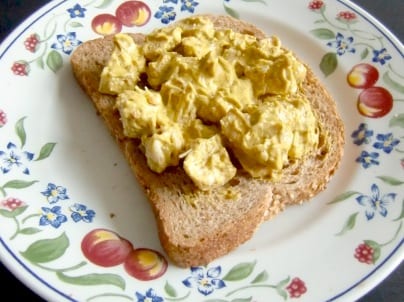 Canned beans are a great option for working protein and fiber into dishes. To keep sodium in check when using canned goods, organic is a good way to go.
So, I opted for organic no-salt-added beans.  If you can't find this combo canned good, simply go for the regular and rinse and drain your beans to cut out about 40% of the salt used during canning.  40% is pretty, no, REALLY significant.  Its worth the rinse, folks.  Don't stop at the beans, either.  You can rinse and drain any canned vegetable to reap this benefit.   
Ingredients
1½ cups chopped peeled ripe mango (about 2)
1 cup thinly sliced green onions, white and light green parts only
½ cup cooked wild rice
3 tablespoons finely chopped fresh cilantro
¼ cup fresh salsa
1 jalapeno, seeds and ribs removed, diced
The juice of one fresh lime
2 tablespoons extra virgin olive oil
¾ teaspoon salt
¼ teaspoon freshly ground black pepper
1 (15-ounce) can organic no-salt-added black beans, rinsed and drained
Instructions
Combine all ingredients in a large bowl. Toss gently to mix.
Nutrition Information
Serve Size:
⅔ cup
Calories:
167
Fat:
5.4 g
Carbs:
25.5 g
Fiber:
5.5 g
Protein:
5.2 g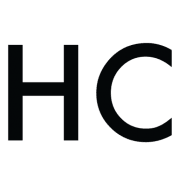 Amber Massey
Amber Massey is a southern-raised, food-loving, registered dietitian focusing on the culinary world of dietetics. Personal chef, author of her blog, Chocolate Broccoli, and accidental lover of food photography, Amber takes pride in healthy recipe development as well as culinary and nutrition instruction through personal and public cooking classes, public speaking, and media outlets. Amber can be seen in print for her nutrition expertise, as well as multiple magazine publications for her culinary creations, including Taste of Home, Healthy Cooking, Simple and Delicious, and Country Women's Magazine.