While there are fresh berries, make homemade raspberry liqueur with bold flavor that is worth the wait. Mix into cocktails or drizzle over desserts.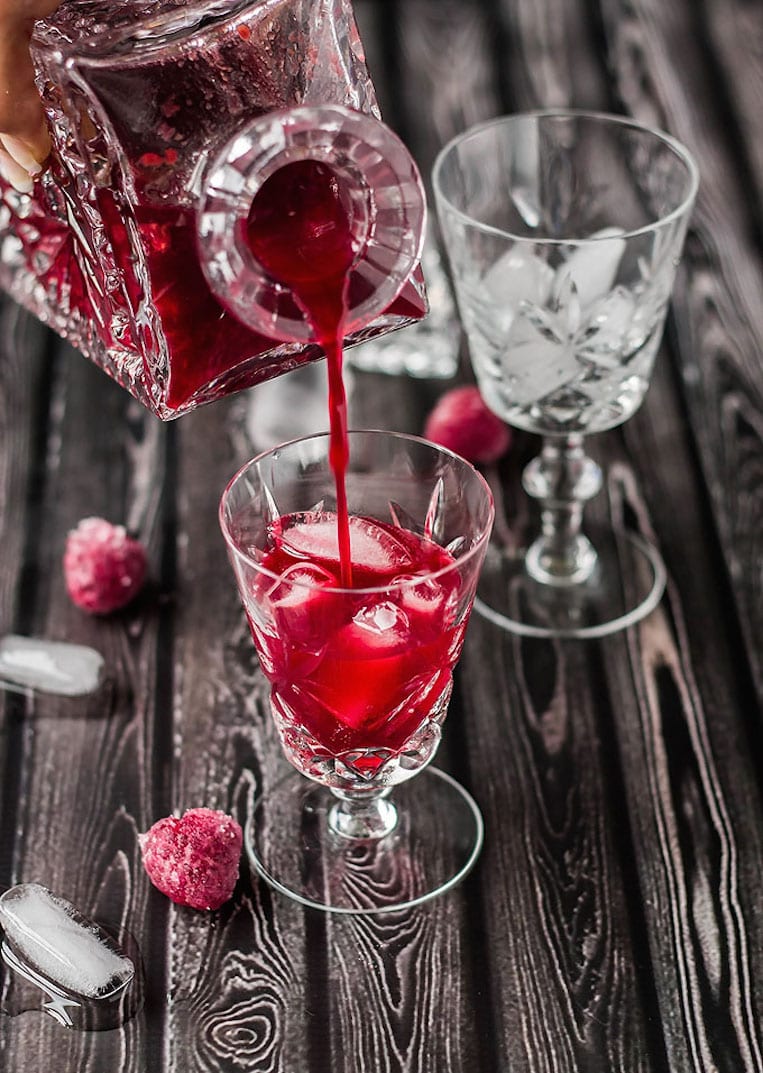 You will never believe how easy raspberry liqueur is to make and how good it tastes!
Unfortunately this recipe isn't something you can whip up and enjoy in tandem with us this weekend. It takes at least a month or two months, for full flavor, for this baby to be ready. But let me tell you, its worth the wait! I'm fairly certain you won't find anything as good as this in the liquor store, and its incredibly easy to make. Just raspberries, sugar and vodka. You can even use frozen raspberries.
This beautiful liquid is like a dessert all on its own, served on the rocks, but the ways you can use it are endless… Over ice cream, in a bellini, with champagne as a mimosa, mixed with fruit juice like a punch. The list goes on and on…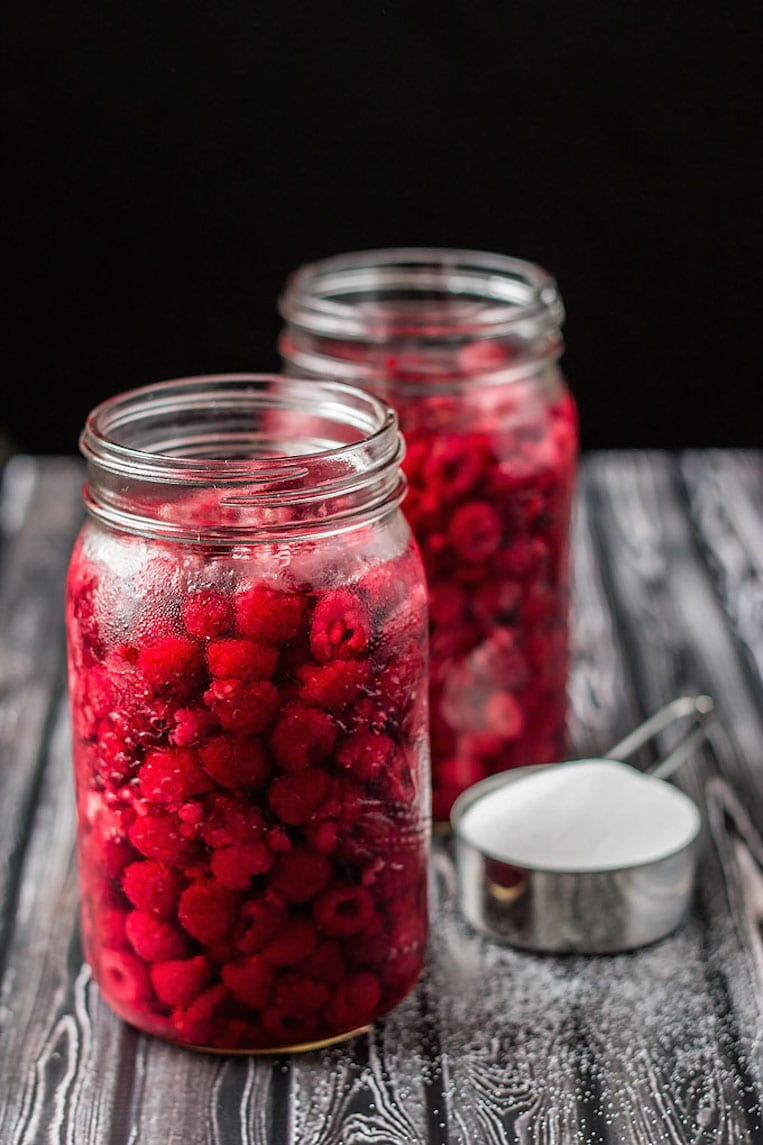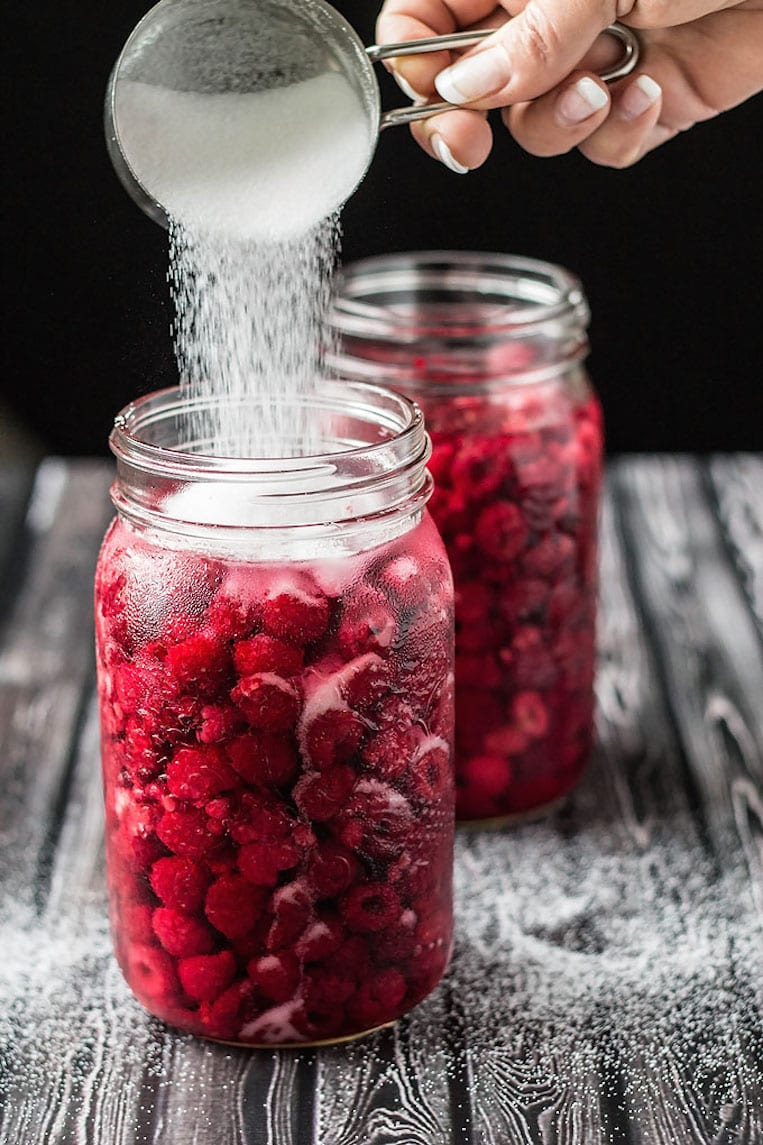 Once it is ready, mix it into this peach and raspberry bellini.
Click here for the recipe.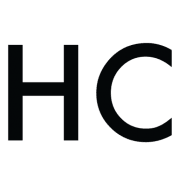 Julie Kinch & Debbie Fraser
Were a mother daughter duo that love food and love to cook. We also enjoy a good cocktail, especially when we are cooking together. We believe health, nutrition and fitness are so important so we make healthy dishes made with real, whole food, but we also like to indulge a little here and there.