Gluten-free Madelines are so simple to make you'll be able to whip a batch in no time. This flavor is zesty with a delicious crunch of chopped macadamias.
By Martyna Angell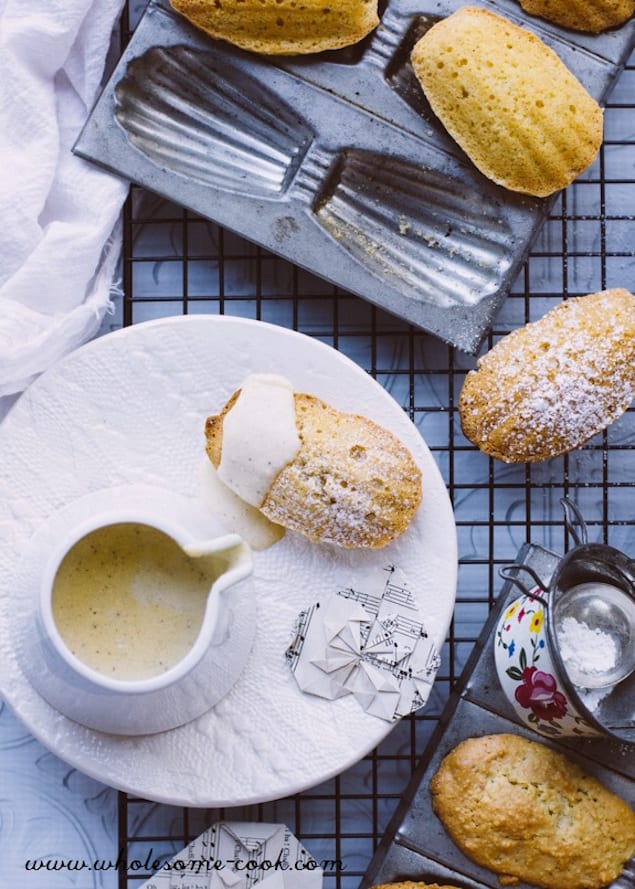 I'm treating myself to a batch of these freshly-baked, gluten-free Madelines (most recipes call for flour and butter – this use doesn't use either). And I think you should, too.
The cardamom and vanilla custard sauce is an optional extra, and of course you can make it dairy- and egg-free from this recipe using a pinch of ground cardamom instead. Either way it's a luxurious addition to an already special treat.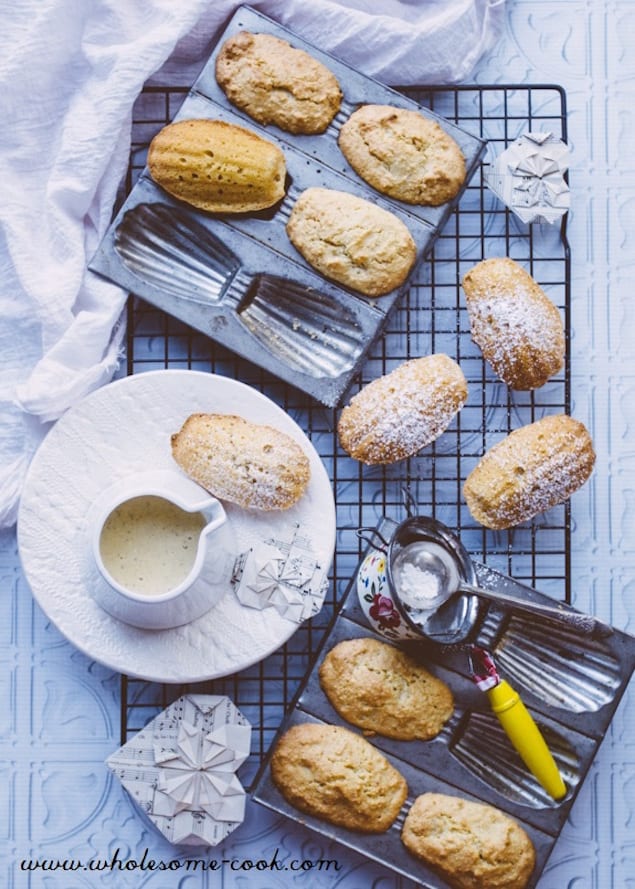 Find the recipe for the accompanying custard sauce here.

How to Make Gluten-Free Lemon Madelines
This Madeline recipe is completely gluten-free and dairy-free. It is low sugar and can be made using granulated stevia (Natvia) as well. The cardamom and vanilla custard is an optional extra, and of course you can make it dairy- and egg-free from my Coconut Custard recipe using a pinch of ground cardamom instead.
Recipe Type:
Baking, Dessert
Ingredients
For the Lemon and Macadamia Madelines:
2 eggs, separated
2.5 tablespoons unrefined Demerara sugar or granulated stevia (Natvia)
1 teaspoon natural lemon essence
zest from 1 lemon
2 tablespoons macadamia oil or melted coconut oil, plus extra for greasing
¼ cup finely chopped macadamias
1 cup blanched almond meal
¾ teaspoon baking powder
For the Cardamom Custard:
To serve:
1 tablespoon unrefined icing sugar or milled granulated stevia (Natvia)
Instructions
Preheat oven to 180C (160C fan-forced, 350F, gas mark 4).
In a medium bowl whisk together the egg whites until stiff peaks.
In a large bowl whisk together the yolks and sugar or granulated stevia until pale and fluffy. Add lemon essence, lemon zest, oil and chopped macadamias. Add the almond meal and baking powder and add to the egg yolk mixture. Mix well - the mixture will be a little stiff. Add beaten egg whites and mix with a wooden spoon to incorporate.
Grease a 12-hole Madeline tin with extra oil.
Divide mixture between the 12 moulds, only enough to fill the form and sit flat with the surface.
Place in the pre-heated oven for 12-15 minutes or until the Madelines are slightly risen and turning golden. Remove from the oven and cool on a wire rack in tins for 10 minutes before serving.
In the meantime make the custard, if using.
To serve:
Serve Madelines table side, dusted with a little icing sugar and with a bowl of still warm (or cool) cardamom custard on the side for dipping.
Martyna Angell
Martyna is a Polish-born Australian recipe developer and food blogger. Her creativity and passion for good food shines through in many of the delicious and easy to prepare meals which she cooks, styles and photographs for her blog, Wholesome Cook. Fresh cream-filled eclairs are her only weakness.