This cold, tangy coffee shrub is spiked with maple and balsamic vinegar for a cold fizzy drink that can even be incorporated into cocktails.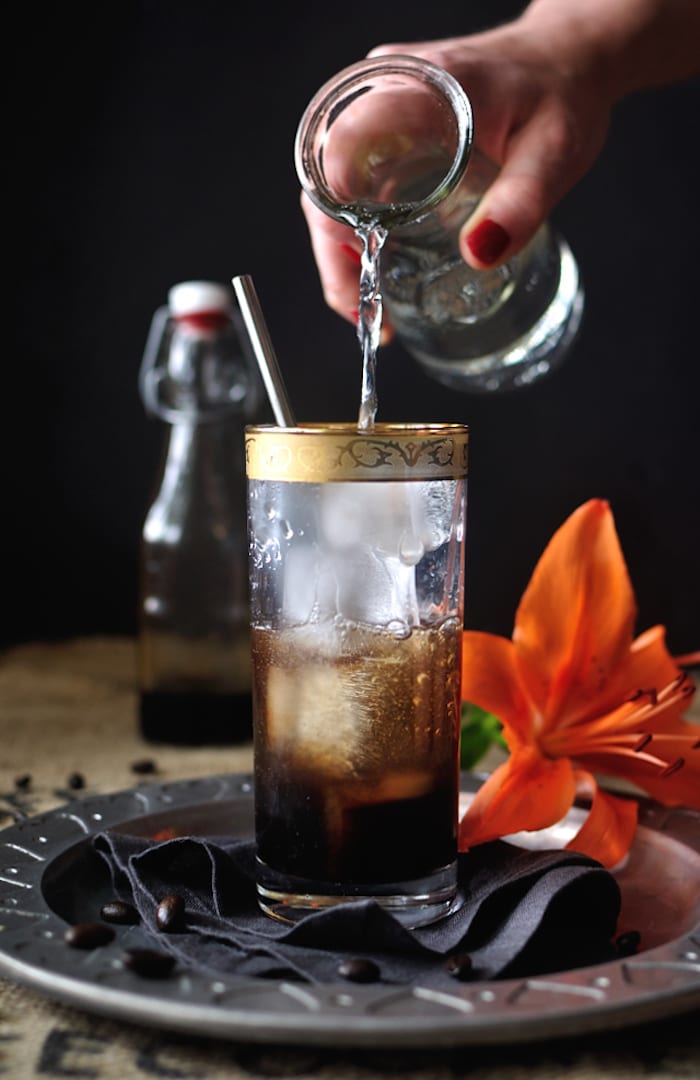 I had my first coffee shrub at Barista a few weeks ago. It was sharp, tangy, fizzy, with a beautifully deep coffee flavor. There was no adjustment period, no need to warm up to it; I loved it immediately, and have been trying to recreate it for those three weeks.
It would have probably taken me many more tries to get this right, if the barista hadn't helpfully explained the major components of the shrub. It's simply a very, very concentrated cold brew spiked with balsamic, maple syrup, and cane sugar. I used brown sugar in this particular batch, which added a little depth. You do you — there's plenty of room to experiment here.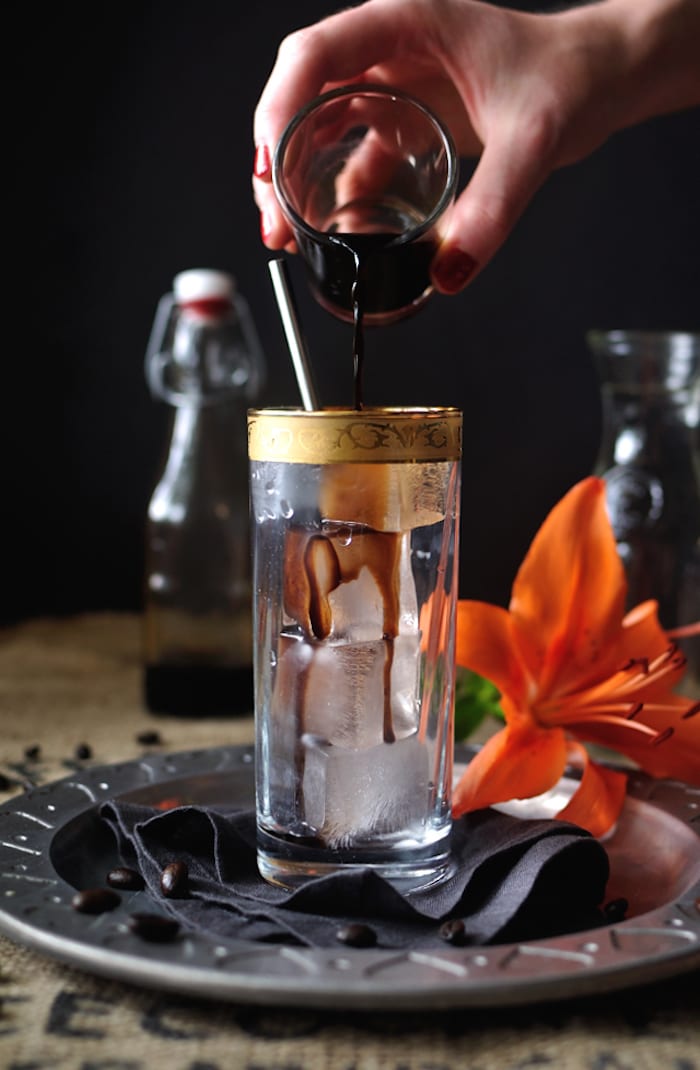 I hope the Barista folks don't mind me sharing my version. And if any of you come to Portland, you must go to Barista anyway. By the time you do, those darlings will probably have yet another brilliant concoction to blow all of our minds. In the meantime, you should try this at home.
It's shaping up to be a scorcher of a summer, so let's hold onto our hats (because we're obviously not wearing pants), grab a cold, tangy beverage, and slink around in the darkest corners of our apartments like vampires. Vampires with exceptionally good taste. Cheers!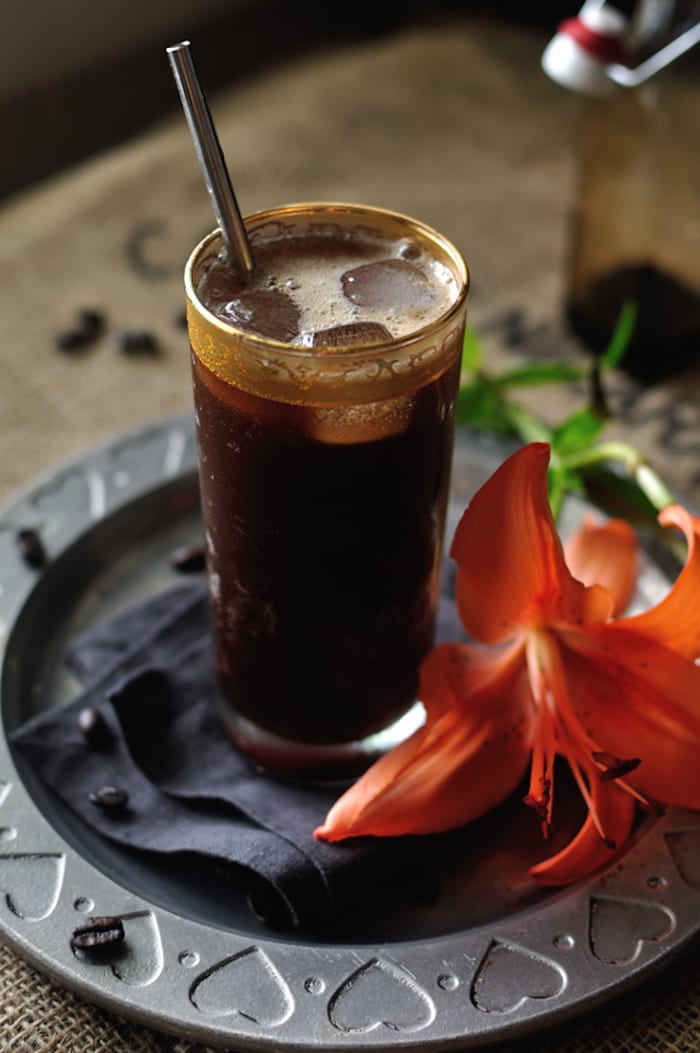 Print
Author:

Danguole Lekaviciute

Yield:

3

1

x
Category:

Coffee, Drink, Shrub
For the shrub
2 cups

medium-ground coffee

1 cup

balsamic vinegar

1/2 cup

water

1/2 cup

maple syrup

1/4 cup

organic cane sugar (brown sugar is also nice)
For the drink
1 1/2 ounces

coffee shrub
Ice
Sparkling water
Instructions
To make shrub, combine coffee grounds, balsamic vinegar, water, maple syrup, and sugar in a medium bowl or other container and stir well. Cover, and let sit at room temperature for 24 hours. Then, strain through a fine-mesh sieve, and once or twice more through a fine-mesh sieve lined with a paper towel. Press well to extract all of the liquid you can. I got nearly 3/4 of a cup, enough for at least 3 drinks.
To make the drink, pour 1 1/2 ounces of the shrub into a tall glass filled with ice. Fill about 2/3 of the way with sparkling water, and stir well. Top off with additional sparkling water.
Danguole Lekaviciute
A Portland-based eater, drinker, food blogger, writer, and photographer with capital-f Feelings about good, adventurous food, interesting cocktails, stinky cheeses, hot sauce, whiskey, and carbs. I'm trying really hard to like mushrooms. My food blog is 10th Kitchen, where you will find an inordinate amount of ice cream recipes. The heart wants what it wants!