Sponsored Post – ZENS, a modern teaware and home décor company, combines minimalist, smart design and traditional Asian elements to make beautiful dishware for your holiday entertaining and beyond. Be sure to enter their giveaway below!
Lemon and Thyme-Infused Sake is a tasty and exciting new way to serve sake at your next dinner. Lemon peels and fresh thyme give a comforting flavor to the sake.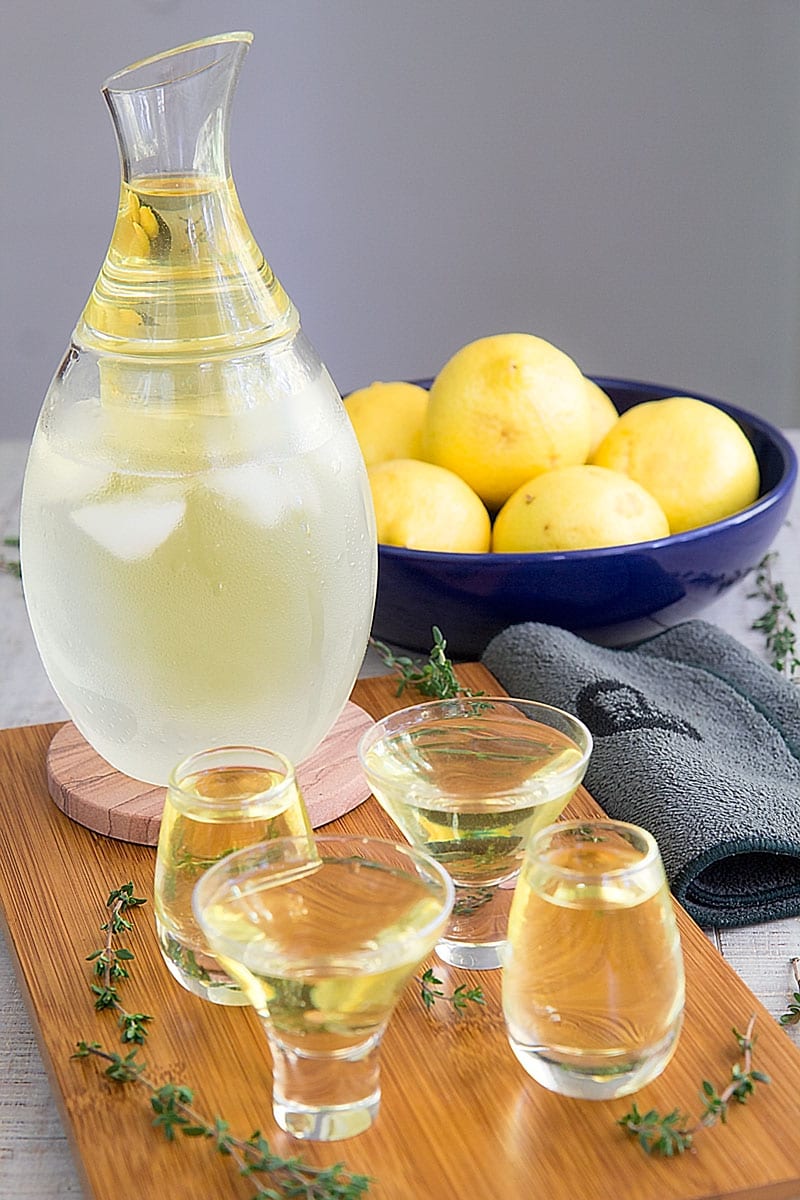 ZENS is giving away one of their beautiful tea sets. Enter below!
Lemon and Thyme-Infused Sake is a tasty and exciting new way to serve sake at your next dinner. Lemon peels and fresh thyme give a comforting flavor to the sake. The Zens Sober Decanter is perfect to serve my infused sake: its two separate sections permit to keep the infuse perfectly cold for a long time!

ORIGIN OF SAKE
Since the V Century BC, sake has been the most popular Japanese alcoholic drink. In origin, sake was considered incredibly precious and produced exclusively for the Imperial family.
Between the XII and XIII Century, the Buddhist monks improved the fermentation process of sake, very close to the contemporary method.
Starting from the XVII Century, the sake production went out from the Monasteries, and several artisans opened their sake factories, increasing the popularity of this drink among the people.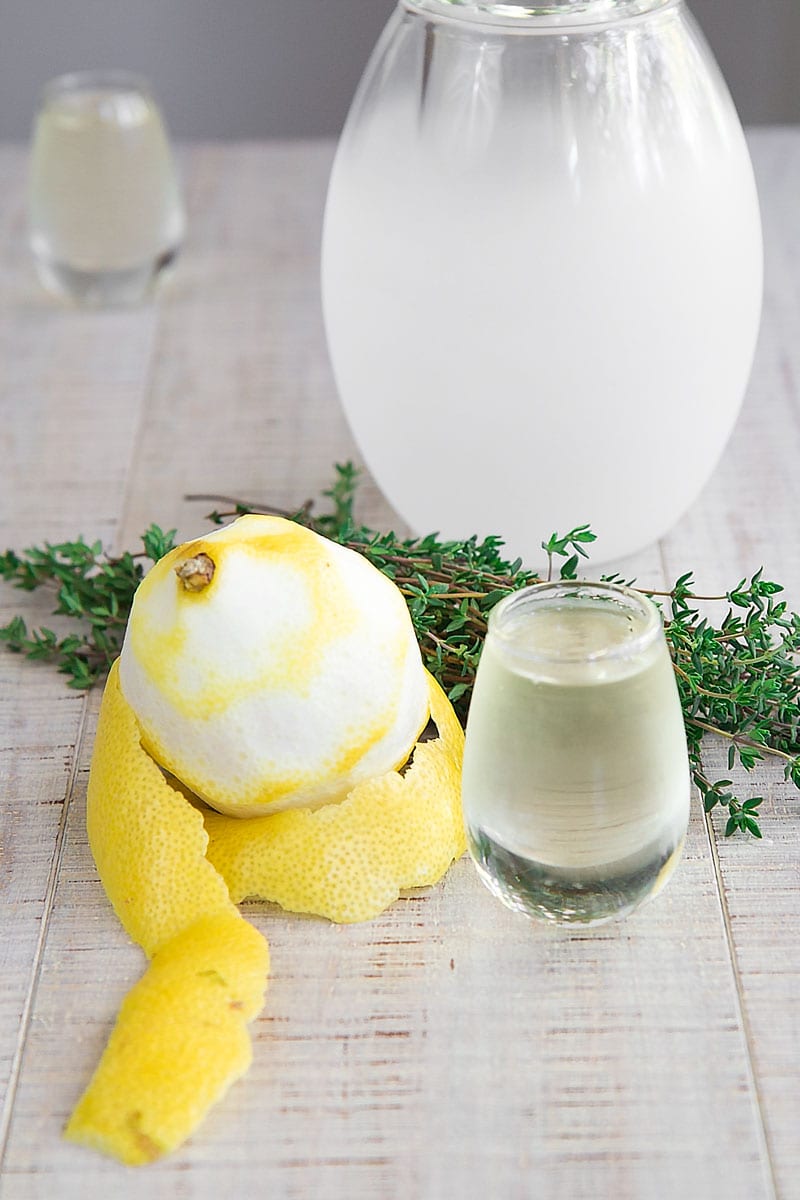 SAKE FLAVORS
Nowadays the sake producers are more than 1300. Like the Western wines, sake has several variations depending on many factors, like fermentation time, pasteurization, rice varieties or production techniques.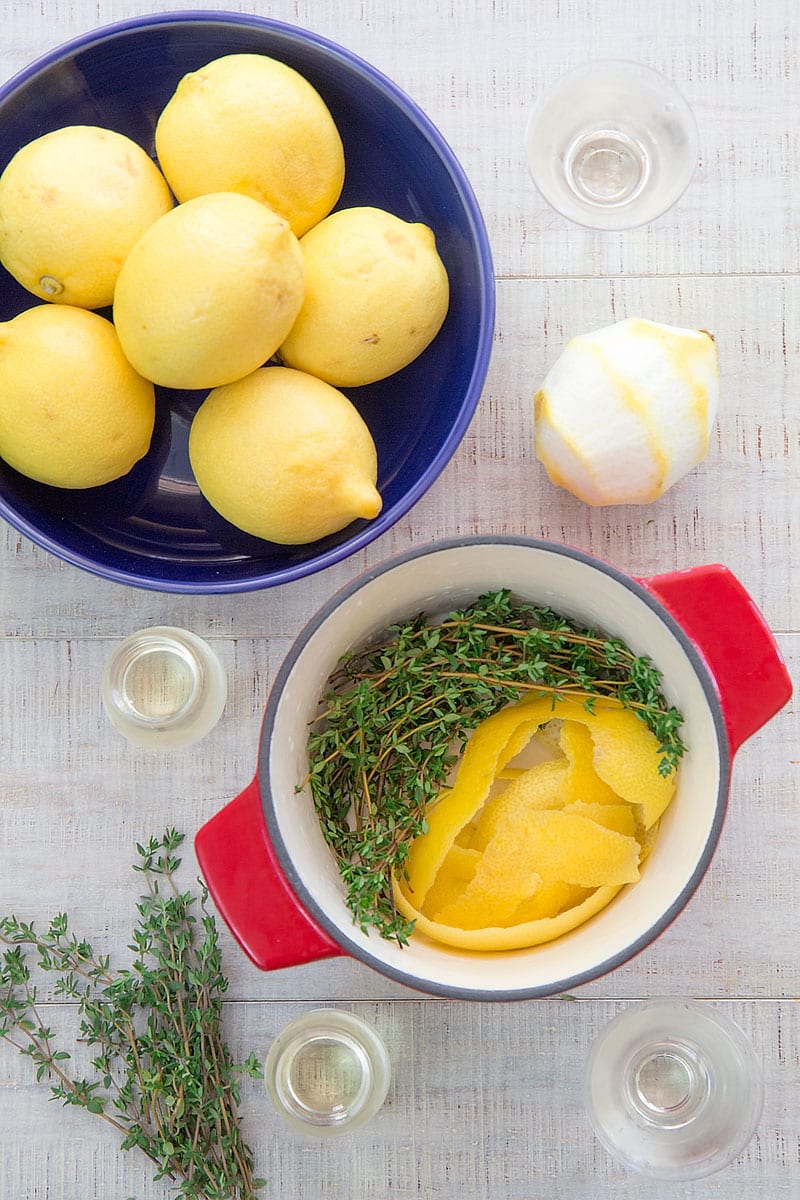 COCKTAILS AND INFUSIONS
Besides the pure tasting, the increasing worldwide popularity of sake requires new ways to serve and drink it. The Japanese drink is even more protagonist of amazing Cocktails, often mixed with soda, green tea, lemon, strawberries, or even champagne.
Another interesting way to reinvent sake is infusing it with particular flavors like black pepper, cloves, fresh herbs, juniper berries, or anise stars. One of my preferred infuses is made with lemon peels and fresh thyme leaves.
See Also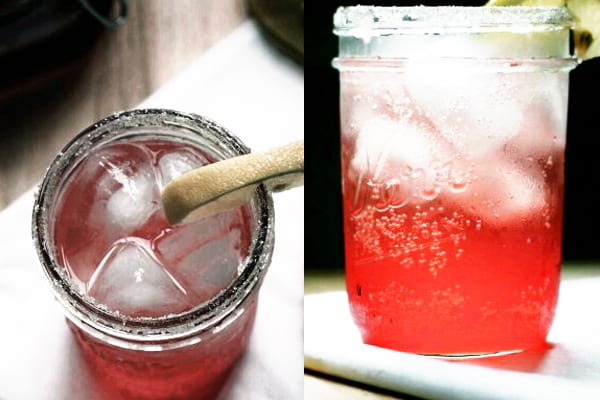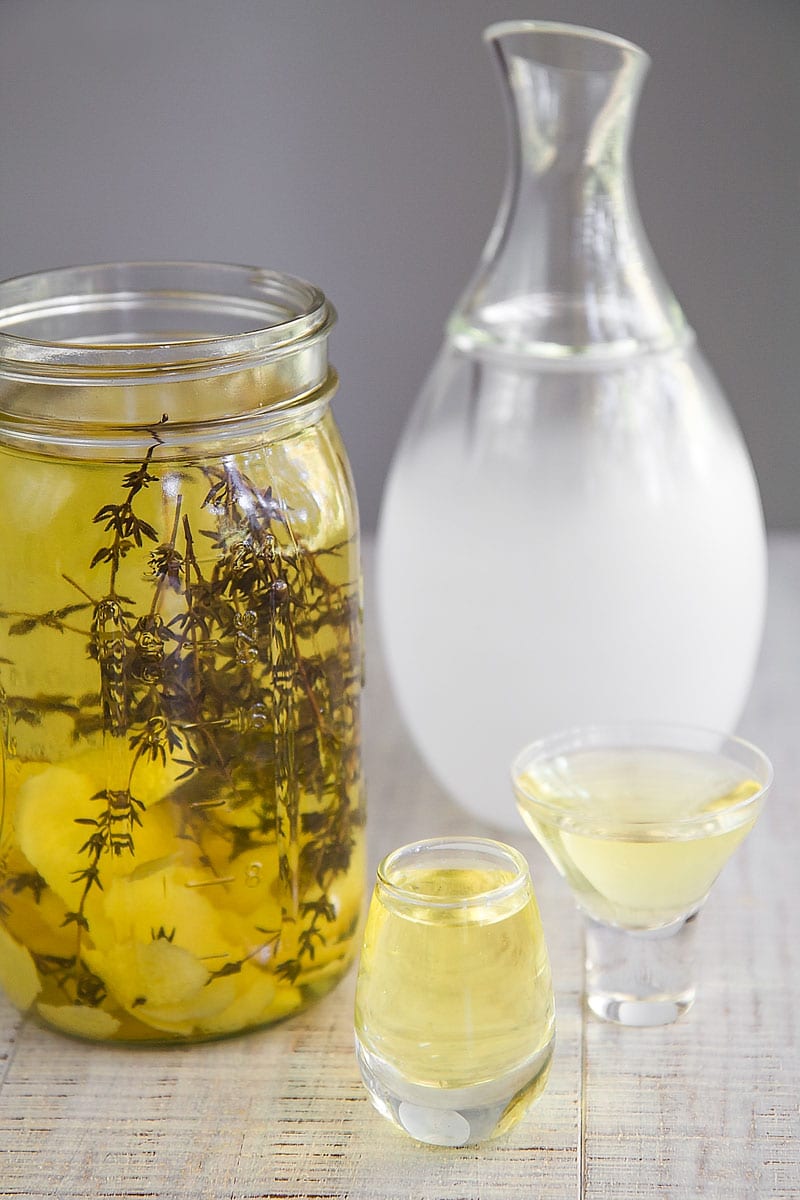 SERVING INFUSED SAKE
To serve my lemon and thyme infused sake, I choose the Sober Sake bottle and glasses produced by Zens. The bottle of this lovely set is perfect to keep the drink cold and pure, without any trace of water: the bottle is also a decanter with a separate space for the iced water!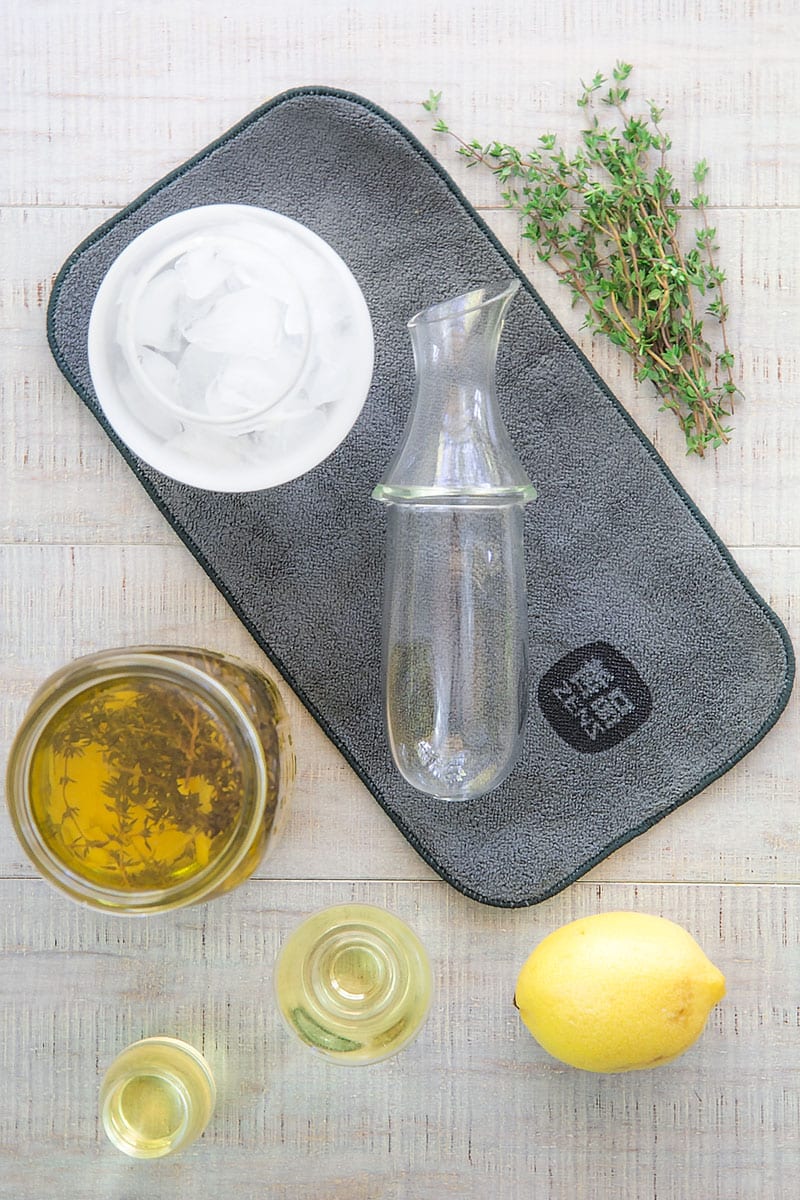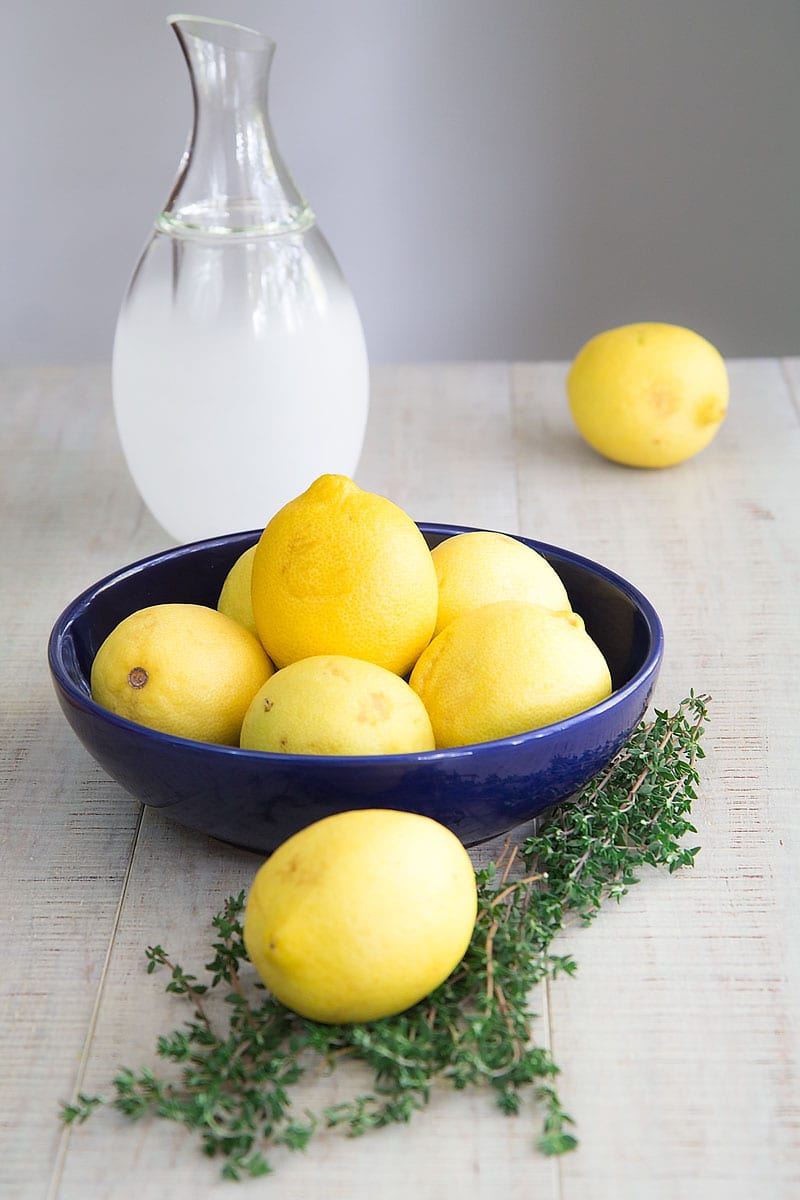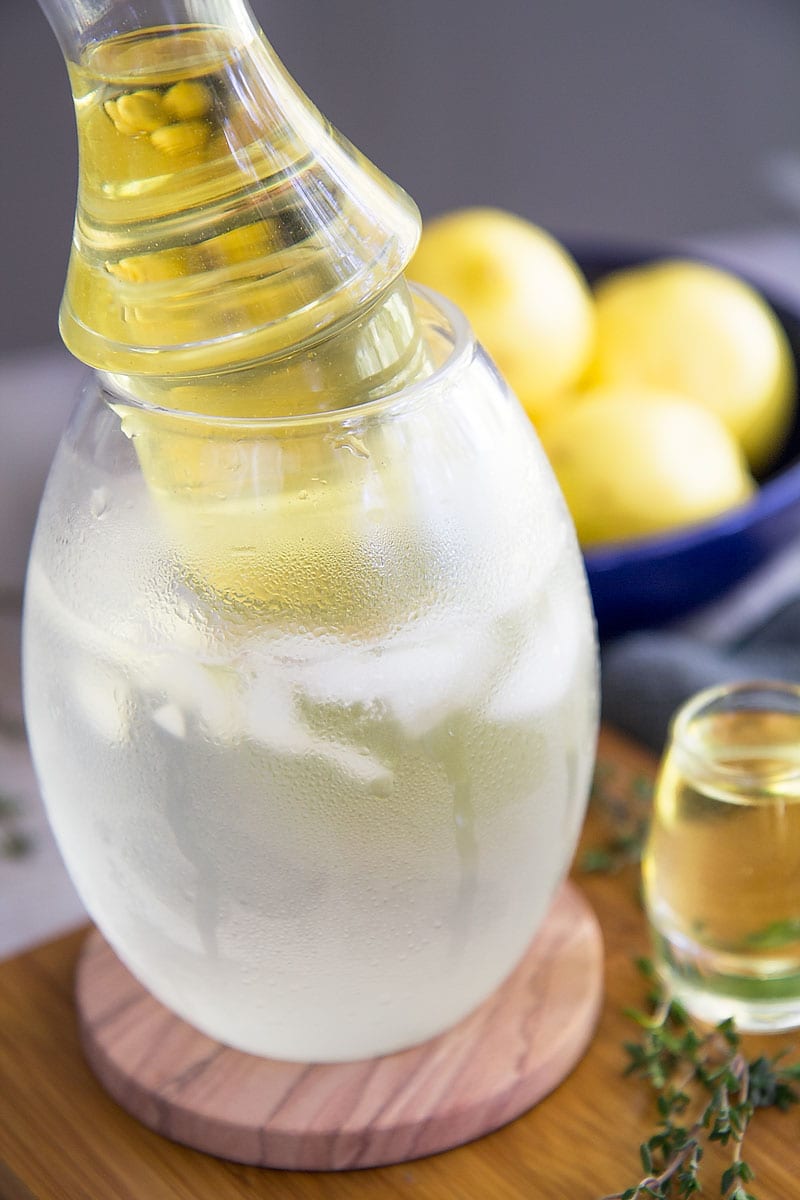 Print
Lemon and Thyme-Infused Sake
Author:

Filippo Trapella

Category:

Drink
1

bottle (750 ml sake)

4

organic lemons

1

bunch (10 g fresh thyme)
Instructions
First of all, peel 4 organic lemons: you want just the yellow part, the white part would ruin the taste of the infuse.
Now, pour the lemon peels into a pot, along with the fresh thyme and very cold sake.
At this point, place the pot over low heat and let the sake reach the 150° F (65° C) slowly.
Finally, place the pot far from the flame and let the infuse reach room temperature.
Then, pour the Infuse into a jar along with the lemon and thyme, close with a lid and store into the fridge 3 days before serving.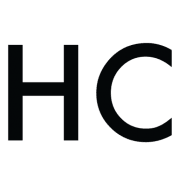 Filippo Trapella
Born and raised in Bologna, Italy (hometown of lasagna and tortellini!), I grew up under the table of my grandmother helping her making fresh pasta for our Sunday feasts with the family. My passion for food stems from my curiosity, which has led me to travel around almost all continents (I still miss Oceania, but I hope to fill that gap soon!). During my trips I discovered the power of food. In my blog philosokitchen.com I write my recipes and my experiences around the world.