Leftover steak from your backyard barbecue can be doctored up and quickly turned into a gourmet sandwich on a lazy Sunday.
By Kate Davis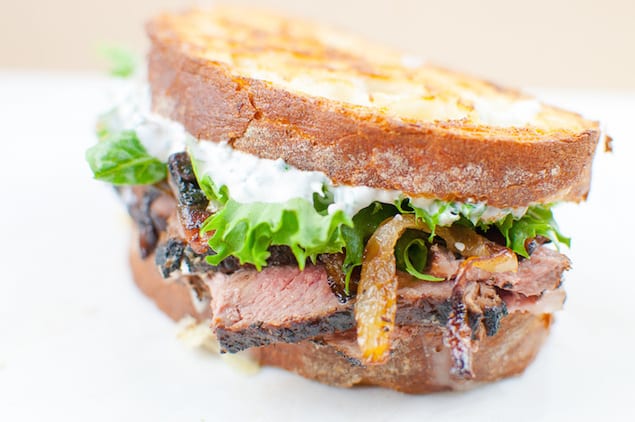 If you're like me, I usually have a few leftovers stacked in my fridge by the end of the week. I don't like wasting food so there's always something to be reheated (and doctored up) to next-day perfection. The go-to for leftover steak is typically steak-and-eggs. I don't blame you, it's delicious, but next time you find yourself with half a filet/strip/cowboy/whatever in your fridge, egg it no further and behold: the Sunday sandwich.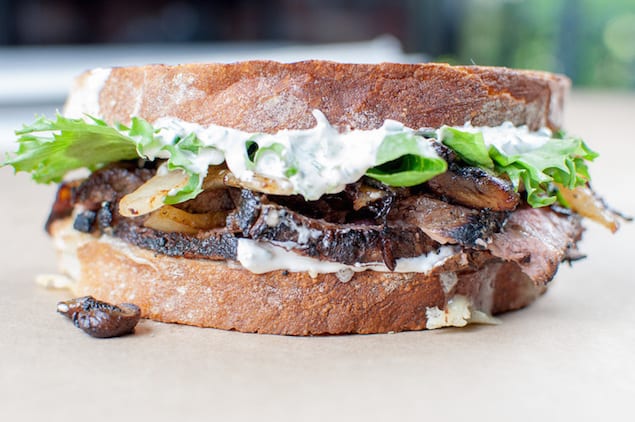 See Also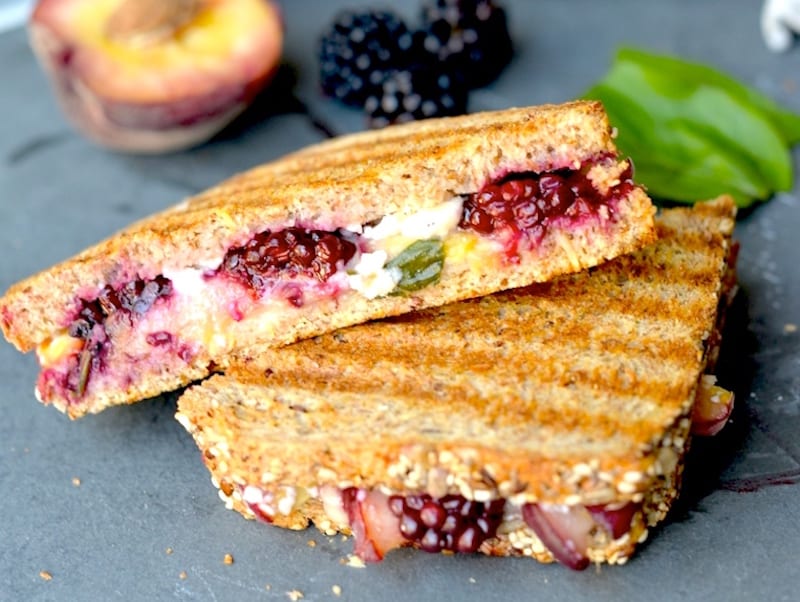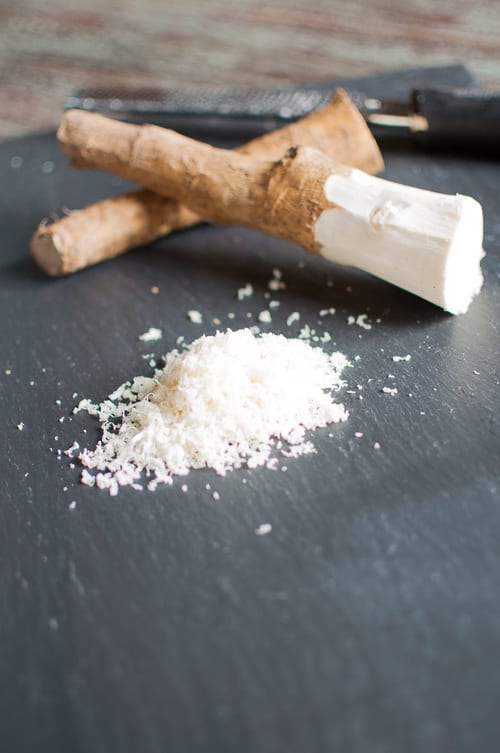 Print
Leftover Steak Sandwich with Fresh Horseradish Aioli
---
Description
Leftover steak from your backyard barbecue can be doctored up and quickly turned into a gourmet steak sandwich on a lazy Sunday.
---
leftover steak
ciabatta bread, sliced
swiss cheese, sliced

1 pint

button mushrooms, sliced

1/2

yellow onion, sliced thin

1 1/2

c. plain greek yogurt

1 1/2 tbsp

. fresh lemon juice

3 tbsp

. chives, finely chopped

1

–

2

tbsp. freshly grated horseradish

1 tbsp

. dijon mustard
salt & pepper, to taste

2 tbsp

. butter
lettuce, chopped for topping
---
Instructions
steak:
on a lined baking sheet, put your leftover steak under the broiler on hi until it's sizzling, around 2 minutes. remember, these are leftovers and already cooked to your doneness preference, so make sure you don't overcook it on the reheat!
slice steak and set aside for sandwich assembly.
horseradish chive cream sauce:
if using the root, peel outer layer so white root shows. using a zester or fine grater, grate root until you have roughly 1-2 tablespoons of fresh horseradish. whisk together greek yogurt, horseradish, dijon, chives, lemon, salt & pepper. now remember, taste it to see if you need any more s&p or kick it up a notch with more horseradish. note, if you can't find horseradish root, you can use the prepared kind in a jar but tasting is key here… the jarred stuff is less potent, so you'll want to add extra to your spice preference.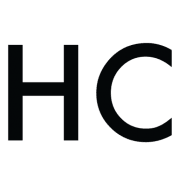 Kate Davis
Kate Davis is the author and creator of Kitchen Lush, a blog where she shares her passion for food and wine, and the joy of being able to make any recipe your own. She believes a great meal is made of pinch of curiosity, determination, and usually a glass of wine (not always for cooking). She currently lives in Atlanta, Georgia.