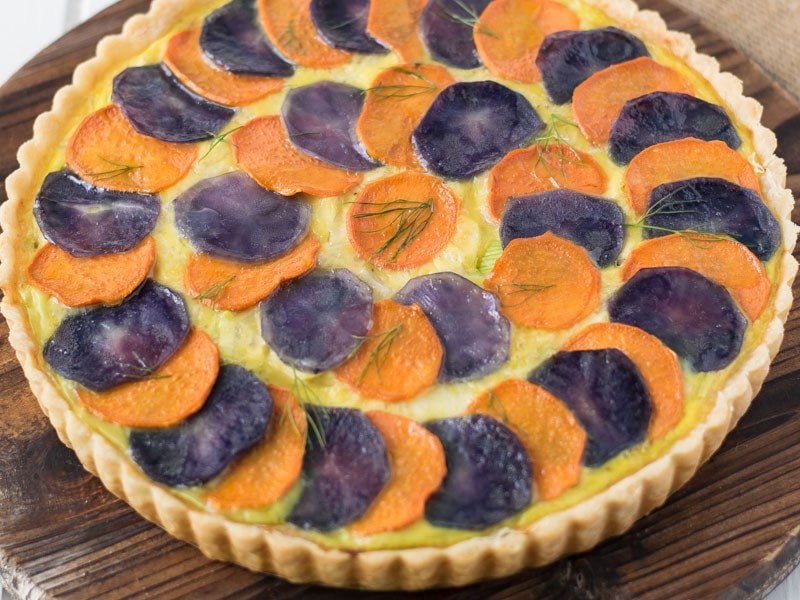 PARTNER POST: Get ready for the months ahead with new potato recipes that will inspire your spring and summer cooking.
For brunch or dinner, hot or cold, this stunning layered potato quiche is ready to be packed up for a spring picnic or enjoyed as a filling meal at home.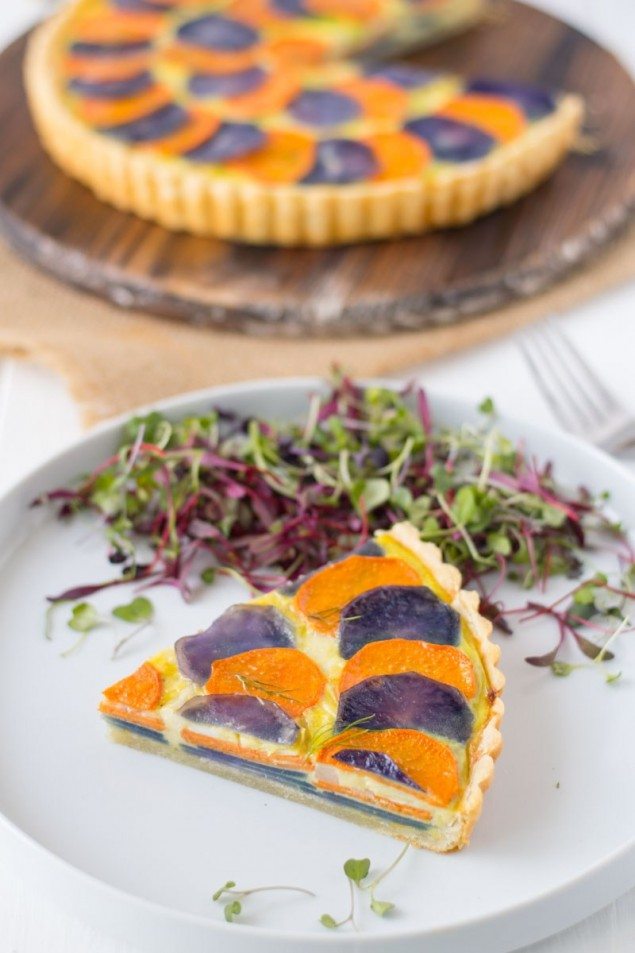 This layered potato quiche is a colorful and delicious meal in itself. Sweet and purple potatoes are layered in with eggs, leeks, fennel and seasonings that are poured over a buttery, flaky crust and the top is adorned with an eye-catching potato display.
Spring (and summer) are just around the corner and I've created a vibrant and delicious quiche that is a perfect warmer weather dish. Served room temperature or cold, this quiche is perfectly portable so it's great for those picnics, road trips and beach days when you need a light meal on-the-go.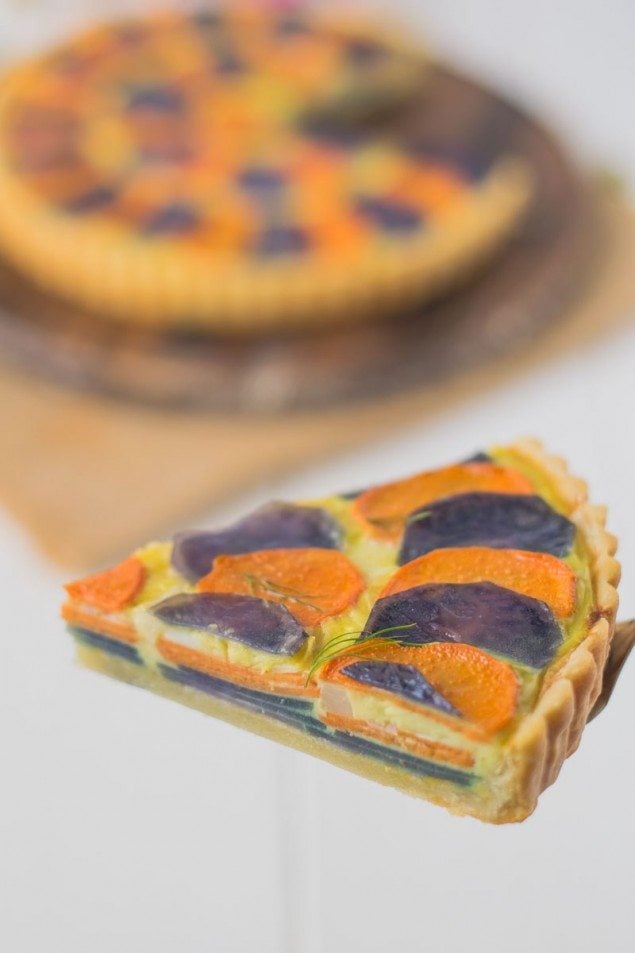 Click the banner below for more delicious potato recipes.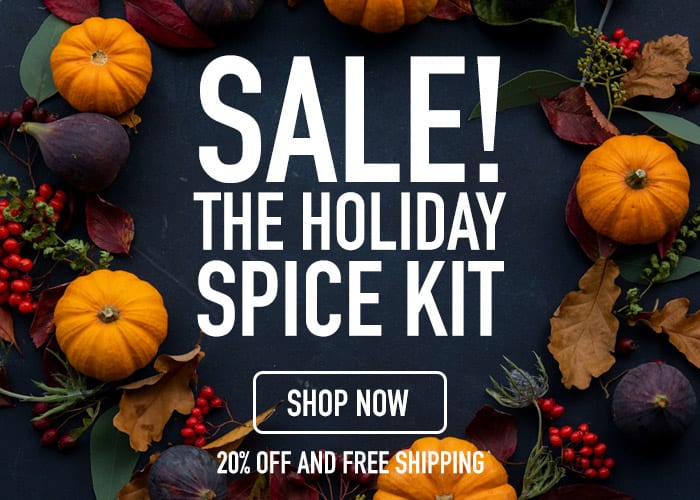 I am excited to be working with Potatoes USA for this potato and vegetable quiche recipe. Being a meat and potatoes girl, I always find a way to incorporate potatoes into most of my meals and potatoes being so versatile, this is not hard to do.
For the quiche crust, it is my easy, go-to recipe that I have used in my Autumn harvest quiche and is the perfect base for any quiche. To bring flavor to the quiche, I added sweet fennel and leeks along with Parmesan cheese and a little nutmeg which is a lovely flavor enhancer to any egg dish.
Serve with a simple side salad, this dish makes a wonderful lunch or light dinner and great leftovers too!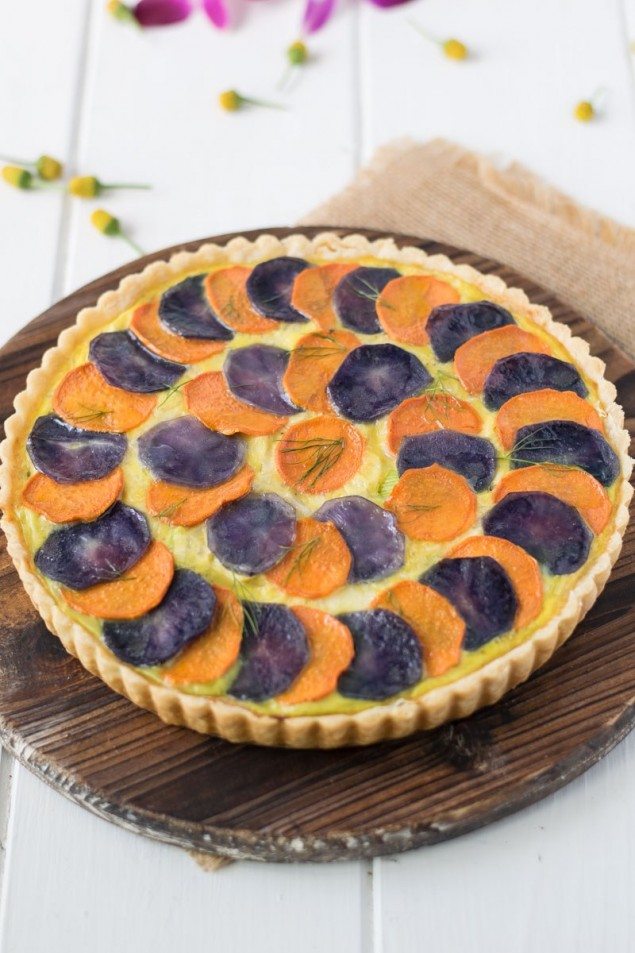 For another unique way to use potatoes, check out these truffles and find the recipe here.

Janette Fuschi
Ingredients
For the pastry
2

cups

flour

plus 1/4 cup for rolling out pastry

1

cup/2 sticks unsalted butter

cubed and kept cold until ready to use

Small pinch of salt

1/4

cup

cold water * see note
For the filling
4

large eggs

room temperature

¼

cup

whole milk

Small pinch nutmeg

1

cup

grated Parmesan cheese

½

teaspoon

salt

¼

teaspoon

black pepper

2 ½

ounce

fennel bulb

chopped small

2

ounces

leek

white and light green part only, cleaned and chopped into small pieces

6

ounces

purple potatoes sliced 1/8 inch thin

6

ounces

orange sweet potatoes sliced 1/8 inch thin
Instructions
Preheat oven to 375 degrees F.
For the pastry:
To a food processor add the flour and salt and butter.

Pulse until you get the texture of fine breadcrumbs.

With the processor running, slowly drizzle in enough cold water, you may not use it all, until it forms a ball and immediately stop.

Remove the dough and knead a little on a floured board until smooth.

Wrap in plastic wrap and refrigerate 30 minutes.
For the filling
Meanwhile, add the potato slices to a large pan of boiling water and cook for 2 minutes, drain and lay out onto a towel to dry.

Remove the pastry from the refrigerator and roll out onto a floured surface, 1-inch larger than the quiche pan.

Roll the pastry over the rolling pin, lift and place into a 9-inch round tart pan pressing the bottom firmly and the sides allowing the pastry to hang over the sides, do not trim. Do not stretch dough or it will shrink in the oven.

Poke holes all over the bottom of the pastry using a fork. Lay a sheet of parchment paper over the pastry and fill the center with dried beans or uncooked rice. Bake the crust for 10 minutes.

While the crust bakes, add the eggs, milk, nutmeg, cheese, salt, pepper, fennel and leek to a bowl, whisk to combine.

Remove the crust from the oven, remove the parchment paper and beans.

Trim the excess crust from over the edges to make it look pretty.

Return the crust back to the oven, uncovered for 5 more minutes until it start to brown. Remove from the oven and allow the crust to cool for a couple of minutes.

Arrange the potato slices inside the pastry, saving 40 slices for the top, and pour in the egg mixture so it comes almost to the top of the pastry edge. Arrange more potato slices on top. Bake for 25-30 minutes until the eggs are set.

Allow the quiche to sit for 15 minutes before slicing.
Janette Fuschi
Hi, my name is Janette, originally from England, currently living in Southern California. I'm the author, recipe developer, photographer and resident redhead behind Culinary Ginger. I grew up in a household with 4 siblings where my mother cooked a from scratch meal for us every night. I took an interest at an early age in cooking and learned a lot by helping and watching my mother in the kitchen. Today that tradition is carried on my household in that I also like to cook every night. I like to use only fresh ingredients, no processed or pre-packaged foods are allowed in my kitchen. I like to try new recipes and adapt current ones from all cuisines. In addition to all of this, I am fortunate that I get to travel with my husband for business and this allows me to explore and document my findings here for you to read and hopefully, take something with you.