Sorullitos de Maíz are very similar to Hush Puppies with a super crunchy outer crust and a creamy middle section that is buttery and sweet.
By Yadsia G. Iglesias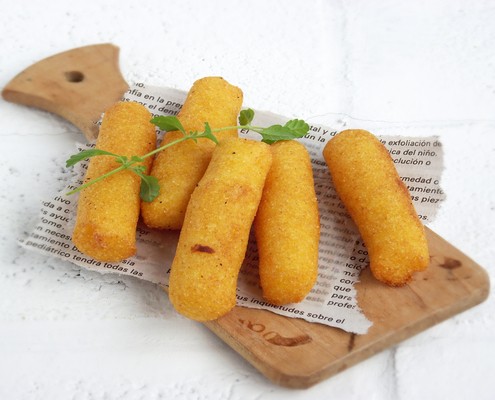 It's funny how life changes in an instant. I had been planning this post for a week. I knew exactly what to write and what recipe to use, even had a full sketch of the photo composition. In a matter of a few hours, we were informed Hurricane Irene was making its way into the Caribbean. All my priorities changed immediately.
Here in Puerto Rico, we are used to hurricanes, we know exactly what to do to get ready, but no one ever thinks of the aftermath. We were left with no power or water for four days, even longer in some areas. People then start saying that events of this nature bring us back to the times of our ancestors, who had no power or running water. As annoying as it may be, it's true.
We are forced to feed ourselves in creative ways, trying not to get every meal out of a can. I'm lucky to have a small gas stove and a BBQ to use under these circumstances. As I tried every day to cook all of the perishables, like meat and dairy, before they went bad, I started to crave comfort foods. Pasta is usually my go-to meal when it comes to comfort foods, but that wasn't an option.
Then I started thinking that summer couldn't go away without eating something fried. The true nature of latin comfort foods. For a few days my family had been encouraging me to post a recipe for Sorullitos de Maíz (Corn Fritters). If you've ever been to Puerto Rico, you have probably seen them on every menu. They're delicious and easy to make. Even if you haven't tried them before, you've probably tried at least something similar.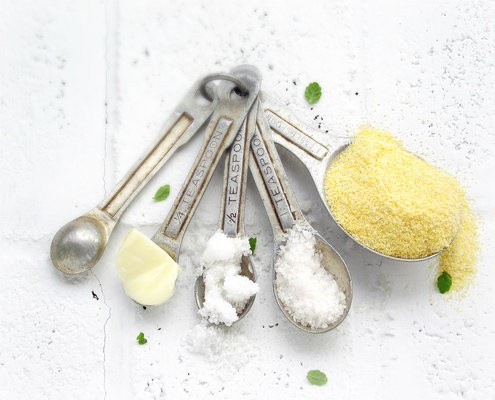 See Also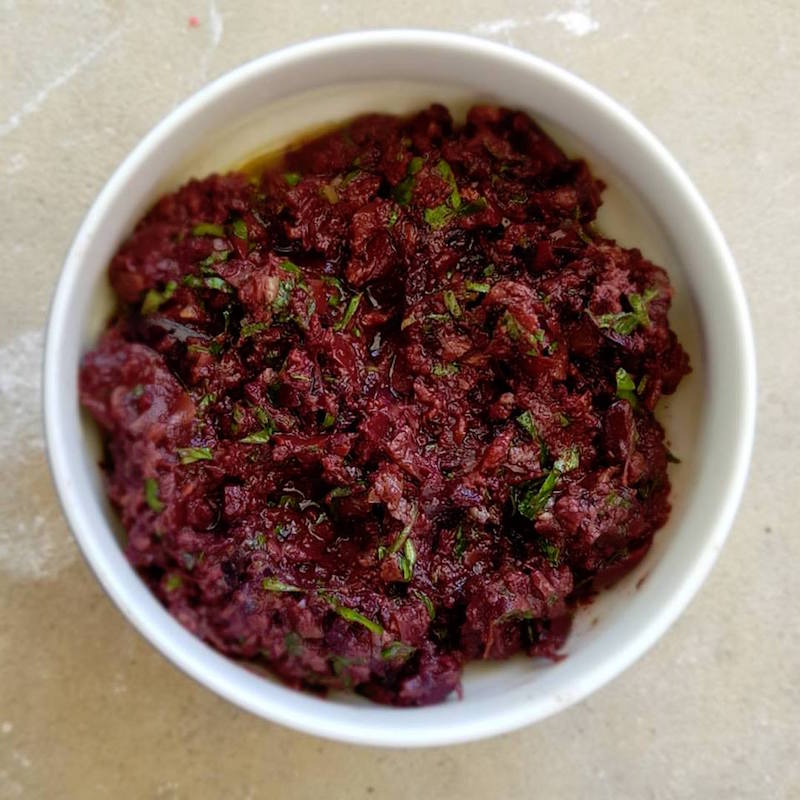 Sorullitos de Maíz are very similar to Hush Puppies. They are basically deep fried Polenta sticks, to give you another example. After preparing the dough, which is almost cooked through, you just have to shape and deep fry them. The final result is a super crunchy outer crust with a creamy middle section that is buttery and sweet.
When researching the recipe I couldn't find just one, apparently there are many ways to prepare Sorullitos. Some people add cheese, others add butter or milk. I went with the advice of both my Grandmothers and my Aunt on how to prepare them, this is the recipe I came up with. Nothing better than experienced home cooks to help you out.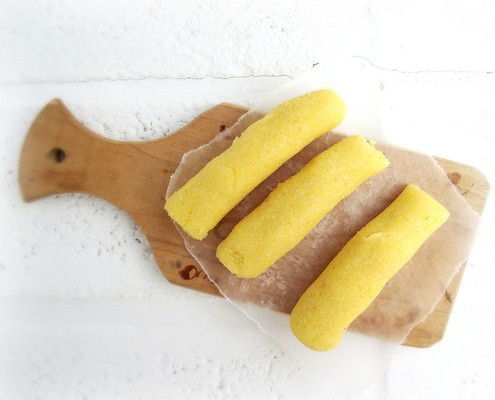 Print
Sorullitos de Maíz (Corn Fritters)
Author:

Yadsia G. Iglesias

Prep Time:

25 mins

Cook Time:

5 mins

Total Time:

30 minutes

Yield:

20

-

25

pieces

1

x
10 ounces

(

285g

) Corn Meal

1 tsp

Salt

3 tbsp

Sugar

1 tbsp

Butter

2 cups

Water

2 cups

of Oil (for frying)
Instructions
In a small saucepan, bring to a boil the water, salt, sugar and butter.
Turn the heat down to low, add one cup of the corn meal and mix well with a whisk.
Using a spatula, add the remaining corn meal until well incorporated. It should be very thick, dry enough for you to handle easily by hand. Add more corn meal if necessary.
Let it cool down a bit before handling.
Form the Sorullitos by scooping about three tablespoons, forming a ball first, then rolling on your hand into a stick about three inches long (7 cm).
Heat the oil, and fry until they achieve a deep yellow color.
Serve warm.
Notes
Instead of sticks, shape them into small rounds if you prefer.
Yadsia G. Iglesias
Born and raised in Puerto Rico Yadsia has a B.A. in Early Childhood Education and is currently trying to survive an M.B.A. Her goal is to convey her Afro-Caribbean heritage through food.