Korean Barbecue Spare Ribs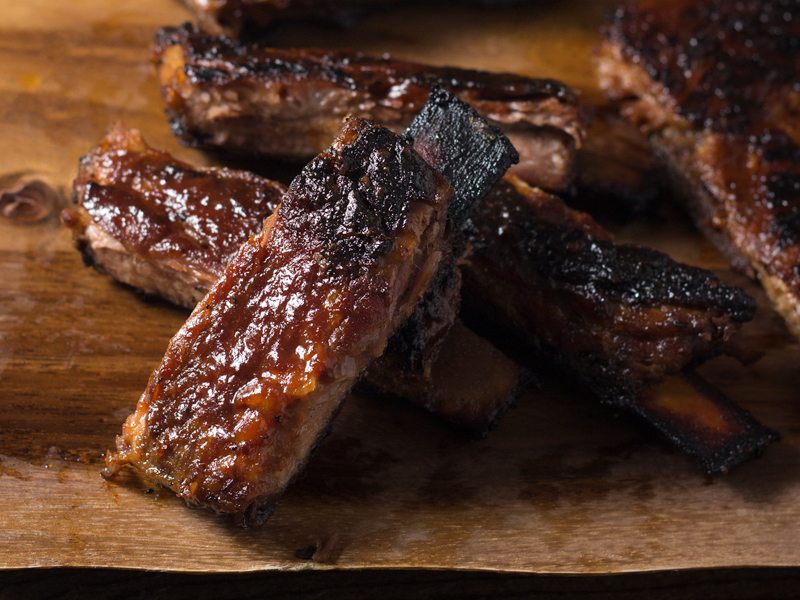 When I think summer, I think ribs. So why not Korean barbecue ribs? The main ingredient in this spare ribs recipe is gochujang. If your not familiar, gochujang is a Korean fermented red chili paste. The flavor and heat you get from this paste makes a wonderful base for this sauce.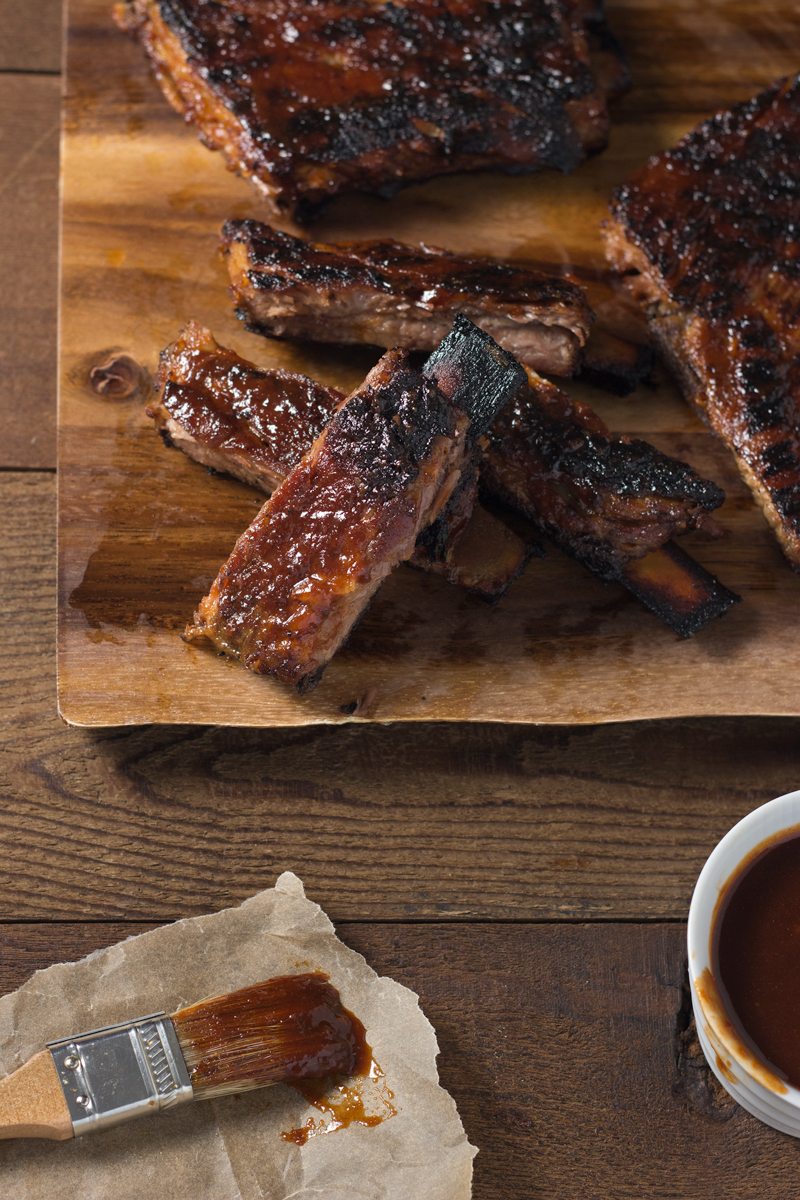 Now obviously all the ingredients to this recipe are not Korean. It's more Korean-inspired. I'm pretty sure hoisin sauce is Chinese and of course, ketchup is American.
After the ribs bake and get tender in the oven, it's time for grilling. You have to baste these ribs with more of the delicious sweet and spicy sauce, and get some beautiful char marks on this rack for the perfect final touch.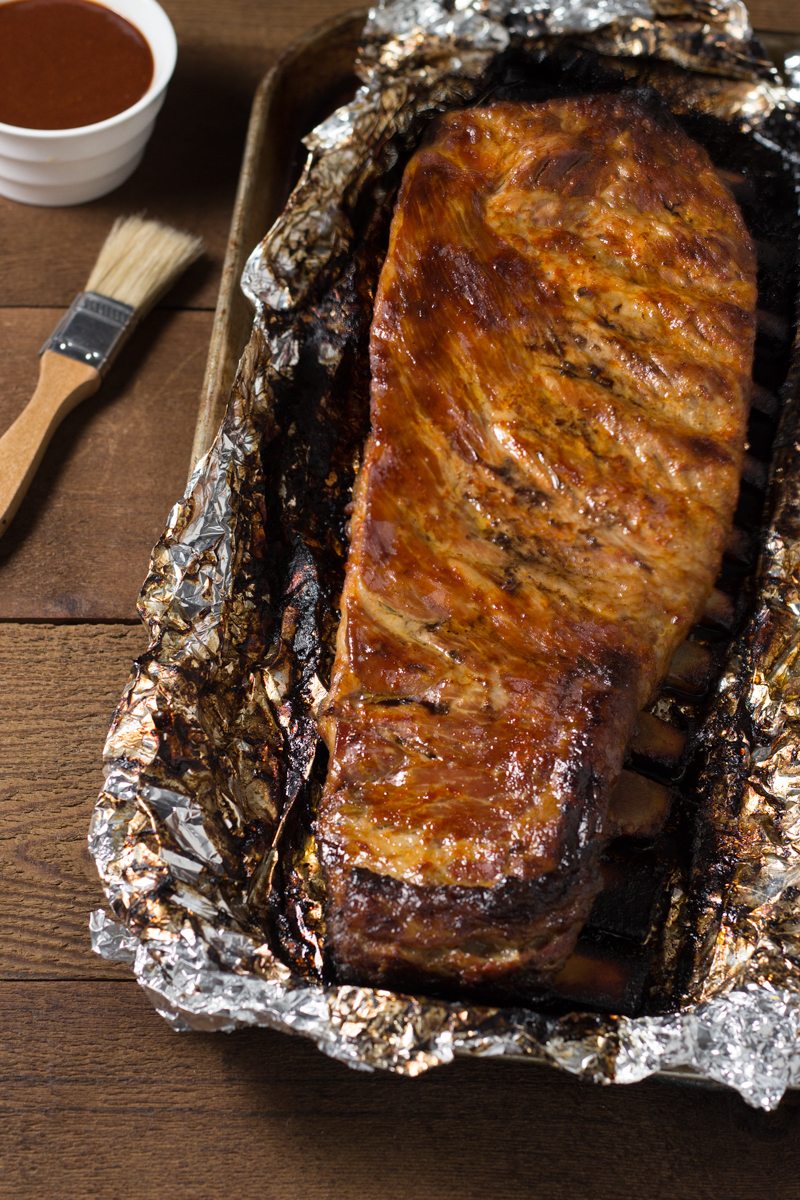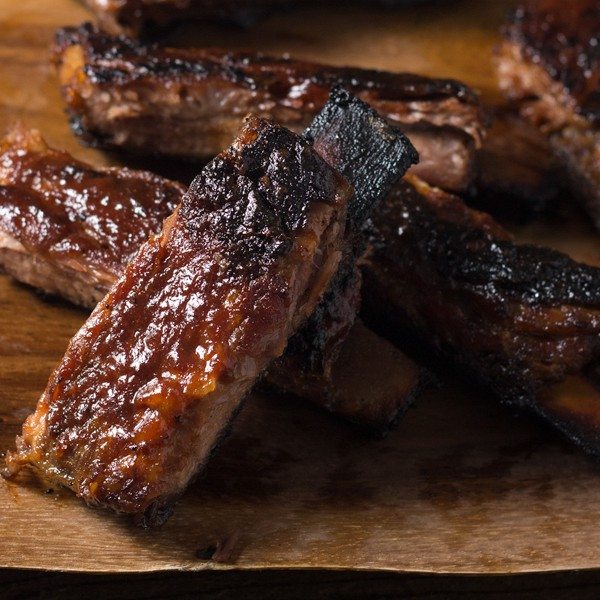 Korean Barbecue Spare Ribs
Ingredients
1

rack of St Louis Style pork spare ribs

about 3lbs

6

tbsp

gochujang

3

tbsp

hoisin sauce

3

tbsp

ketchup

3

tbsp

soy sauce

1 1/2

tbsp

rice wine vinegar

2

tsp

finely grated ginger

1

tsp

finely grated garlic

1

tsp

ground white pepper

Kosher salt
Instructions
Preheat oven to 325F. Cover a sheet tray with enough foil to wrap the ribs.

Whisk together gochujang through pepper.

Place ribs on foil over the sheet tray. Coat generously on both sides with about half of the sauce. Reserve the remaining sauce in the fridge.

Seal ribs tightly in foil. Bake in the center of the oven, meaty side up for about 2 hours or until tender.

Preheat grill to medium to medium-high heat. Season ribs lightly with salt on both sides, and place on grill. Baste with remaining sauce, and grill, turning occasionally, until charred in spots, about 2-3 minutes per side.

Slice into individual ribs. Enjoy.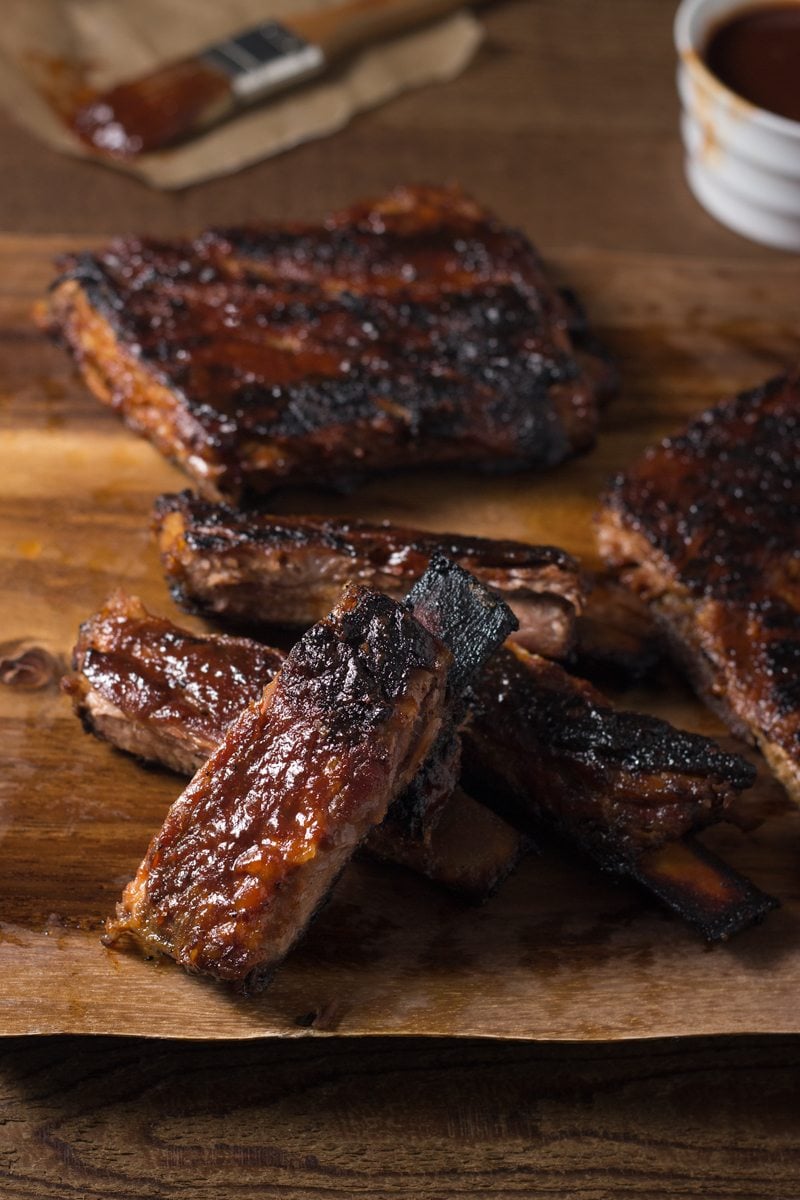 Sabrina Russo
My Three Seasons represents the 3 key factors that are most important to me in cooking. #1 Seasonal ingredients #2 Proper Seasoning (don't skimp on that salt!) #3 Cooking like a Seasoned chef (technique is everything). My name's Sabrina. I live in NYC. I'm a registered dietitian with professional cooking and food styling experience. Come cook with me.