A meeting between India and the US, Sonia Mangla creates a new take on the classic Indian summer snack Katri Matri.
By Sonia Mangla

"Katri-Matri" as we know it is a all time favorite summer snack food in India, the closest version I have seen in the US is Animal Crackers. I thought It'll be good fun to mix these two things up & create something thats unique yet tasty. Believe me these cute little snacks make your perfect date with family. I have adapted my mom's recipe for preparing the dough base. Believe me these crackers were a huge hit at my place and by end of day we were left with no crackers to save. So go ahead and give your family a treat of Indian style animal crackers or "Katri-Matri". Unleash your creativity on the dough and cut it out in any desired shape and present it the way YOU like.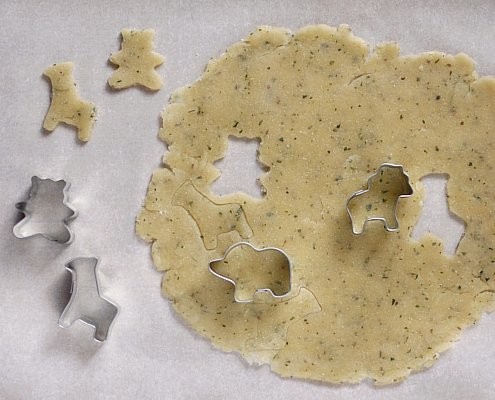 Katri/Matri - Animal Crackers Indian style
Ingredients
All purpose flour: 1 cup
Semolina: ¼ cup
Butter: ½ stick or Canola Oil: ¼ cup
Carrom seeds: 1 tsp
Fenugreek flakes or Parsley flakes: 1 tsp
Salt: 1 tsp
Black Peppers: few
Cocoa powder: 1 tsp, optional
Warm Water for kneading the dough
Instructions
Sieve all purpose flour and semolina in a bowl.
Add salt, carrom seeds, fenugreek flakes and butter to make a soft dough while adding little warm water.
Cover the dough with a cheesecloth and rest for two hours.
Knead the dough again and roll it as flat as possible with a rolling pin.
Cut it into desired shapes with animal cutters.
Add black peppers for making the eyes.
Shallow fry the crackers till light golden brown.
Take out and allow to cool.
Let the crackers cool down and store in an air tight container.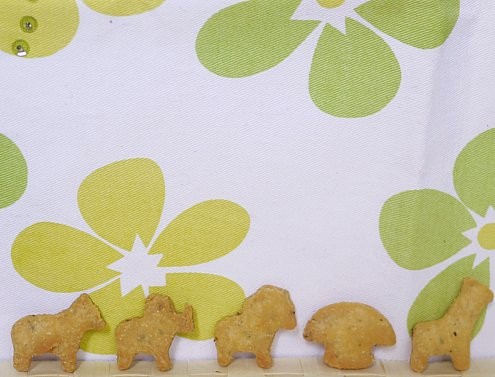 Hope you you give this recipe a try & enjoy these crackers.
Let me know how you like these ..!!!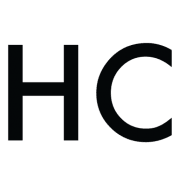 Sonia Mangla
Sonia Mangla is a passionate Food Blogger & Photographer. She creates Fusion of Indian flavors and loves cooking for her guests. Her work is featured on some popular sites like FoodGawker,Tastespotting, Tasteologie & Foodbuzz.