Reena Pastakia caught up with Angela Malik to find out more about her "five taste sensations" ethos and her career to date.
By Reena Pastakia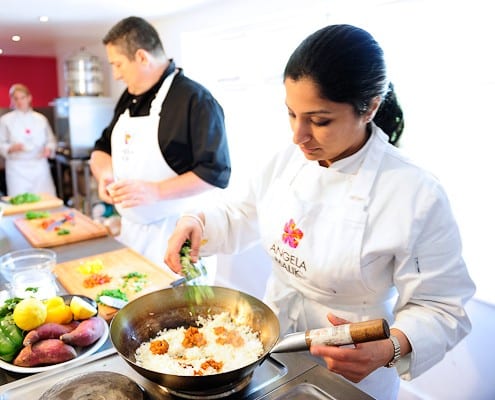 Indian food is widely regarded as the most popular cuisine in the UK and yet surprisingly there are very few schools teaching Indian cooking skills.  An exception to this is the Angela Malik Cook School which is acclaimed for its Asian cookery courses. Later this month Angela will be appearing at Taste London where she will be teaching how to combine Asian flavours with the best of seasonal British ingredients in the AEG cookery school.  I caught up with her to find out more about her "five taste sensations" ethos and her career to date.
How did your love for food start?
I come from a really foodie family;  My dad arrived in Scotland in 1961 and set up a number of curry houses in Edinburgh and northern Europe.  He has always been a big foodie but didn't want his children to be involved in the food industry and so I became a chartered accountant.  Food has always been my greatest joy though and when  I reached thirty [years old] I realised how much I hated being a fraud investigator in the City of London.  Much to everyone's horror I decided to leave the City and did a year's diploma at Leith's School of Food and Wine which I loved. 
Do you think your background as a chartered accountant has helped?
Having a strong financial and business background has really helped me grow the company.  The first round of funding I raised was in the same week that Lehman Brothers collapsed.   The bank manager declined my application for funding and so I raised it from family, friends and people I knew.  We launched in Acton in a small derelict shop but eighteen months later I knew that I needed to bring some external investors on board; So I pitched, wrote business plans and won our second round of equity finance to take the business to the next level.  The accountancy qualification has stood me in great stead because although working with food is wonderful you have to understand the numbers to make the business feasible, to make it grow and to look after everyone around you – your suppliers and your team.
I know that I'm responsible for people and we need more of that in the food world.
Which region of India is your favourite food from?
That's like asking me who my favourite child is!  I love south Indian food, it's one of my favourite breakfasts; Bengali fish cooking is stunning and north Indian cuisine is the food I grew up with.  I can't choose a favourite – it's all great.
What type of cooking do you teach in your school?
 The Indian food that we tend to recognise in the UK comes from North India and isMuslim inspired –rich garlic, onion, ginger and tomato based curries.  It's very much Persian cooking that came to India with the Mughals and that's the food my father's generation brought to the UK.  I teach about India's diversity, holistic eating and ayurvedic medicine.   At the school it isn't about cooking a few dishes and then leaving, it's about changing the way you cook, the way you eat and the way you shop.
 What do you consider your signature dish?
I teach cooking using the five taste sensations: sweet, sour, salty, hot and umami.  It's an Asian way of thinking about flavours and I like to blend it with my Britishness using the ingredients I grew up with.  This results in Scottish- Indian or British–Indian cooking such as the dish I'm teaching at the AEG cooking classes at Taste London this summer: a pan fried mackerel served with a raspberry relish and a  Bramley apple salad made with chaat masala.  I take ingredients we are familiar with and give them a twist using Indian flavours.  The result is restaurant quality home cooking that's grounded in ingredients that you have in your store cupboard.
What flavours in Indian cooking would you classify as umami?
Umami is the fifth taste; it's the wonderful residual flavour that keeps going when everything else has gone.  In a chaat masala for example, we use black rock salt which tastes sulphuric.  This is a good example of umami as is green cardamom, black cardamom, and fresh herbs such as coriander, sage and parsley.  In North Indian cooking fresh coriander is used which is a powerful umami flavour whereas in South India curry leaves are more prevalent.
 And finally, where are your favourite places to eat in London?
Ottolenghi is a genius and a huge inspiration for my food.  One of the best meals of my life was at the Ledbury last month – it was amazing.  I also love to eat the new style of street food as it gives everyone a chance to eat new interesting flavours without having to go to expensive Michelin starred restaurants.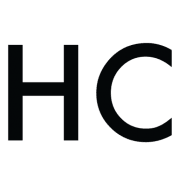 Reena Pastakia
Reena grew up thinking Indian cooking was a dark art where the quantities of spices required in each dish were innately known to a chosen few. It was only after she married an Englishman with a voracious appetite for Indian food that she started phoning home for cooking tips. She started her blog (coconutraita.com) in an attempt to document her family's recipes and make Indian cooking accessible to all.