During my time studying food culture and criticism in France, I became keenly interested in French food publications that were actively contributing to the country's shifting culinary perspective. When I first discovered Omnivore at an event in Paris, I had no idea the brand had stakes in extending its global reach. But the curiosity and insatiability of Luc Dubanchet and his team have since propelled Omnivore into the international sphere, creating a space for those who enjoy thinking and talking about food as much as they like eating it.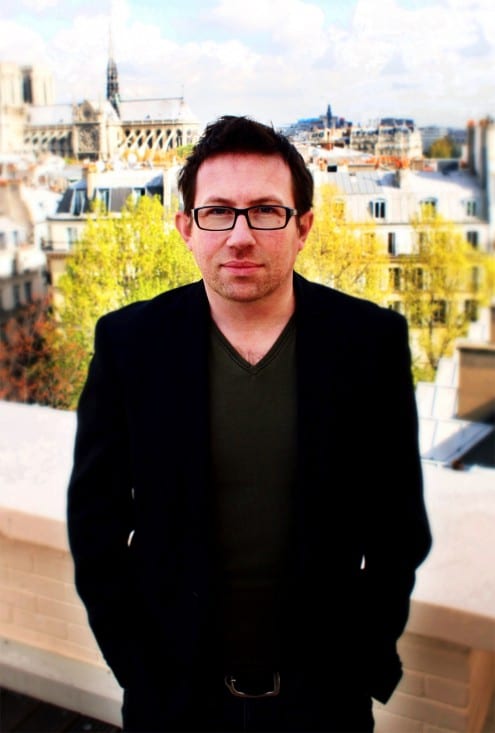 How did Omnivore come to be?
Omnivore started like a rebellion, [spring from the] understanding that food and cuisine were about to change, that they needed to change in France. Young chefs arriving, new trends, new consumers…the early 2000s was the beginning of something new in the culinary world. Omnivore anticipated it in 2003, giving a voice to this young generation of French and international creators. [At the time], chefs like Ferran Adrià and the global rising of Spanish cuisine inspired Omnivore, as well as godfathers like Michel Bras or Pierre Gagnaire.
How would you distinguish Omnivore from other food publications? And how has the brand changed over time?
Omnivore is the only publication in the world at this scale—to travel with chefs for creating 10 events a year around cuisine. We have kept the same values since the beginning: discovering young chefs, supporting creativity and [promoting the] best quality products.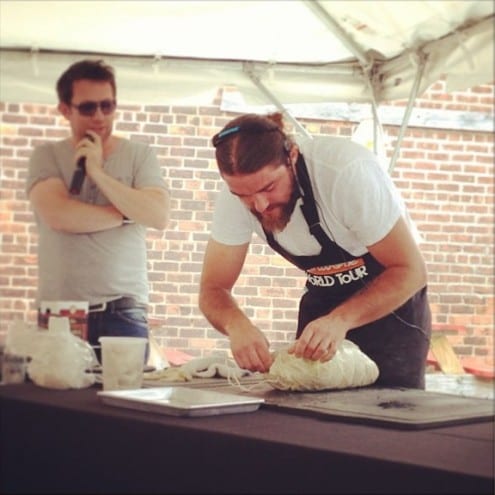 It seems fitting, being that "omnivore" means someone who eats everything, that you would expand to an international audience. What was the process of taking the brand global, and were there any interesting challenges or successes along the way?
[Our need to take] the brand global was evident. Omnivore was inviting chefs from all aver the world, so it was natural to reverse the process and go to the world. People came to us—we were asked to organize a festival in New York, then Moscow and then Montreal It's was an obvious decision to travel the world and to try and understand what countries and the chefs there were expecting from us. The successes of our North American festivals, as well as the one in Moscow, made it incredibly exciting. Of course, we faced lots of complications.
When you're creating festivals for different cities, to what extent does local food culture vs. global food trends influence the event?
100%—we are only interested in local food culture. Chefs who are traveling with us are there to discover it and they go to the market to gain the most precise view possible of local ingredients. We don't believe in an international/fusion cuisine, but rather in as many identities as there are chefs, cities and cultures on earth. And this is clearly the most exciting aspect of food: Diversity.
How many years have you hosted events in Brooklyn, and how have the events evolved over time? 
This year was the fourth year, with past success including our 2012 event at the art gallery Invisible Dog, starring René Redzepi, Paul Liebrandt and Carlo Mirarchi. I will always remember this crazy omnivorious party involving 500 people on a dusty, hot night. But there were also great moments of loneliness, like last year at Dekalb Market, in this empty dead space (the market was shutting down a few days after our festival)…but that's Omnivore's life.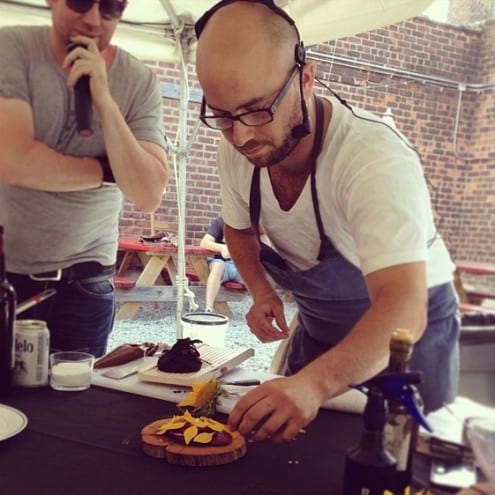 Are there any plans to take the other aspects of the brand—the magazine, restaurant reviews—global as well?
Yes for sure. Becoming a worldwide brand also means being able to produce a guide or a magazine in English. Probably in the second part of 2014.
Of other food organizations that take a multi-disciplinary approach, are there any in particular that you respect and are inspired by?
Of course, we have a great respect and admiration for the team organizing San Sebastian Gastronomika, Madrid Fusion, Identita Golose in Milano, MAD in Copenhagen or the Sydney Food and Wine Festival. It's so difficult to create these events that you can only have admiration, and they all create a great network.
Carly DeFilippo
Carly is a Contributing Writer at Honest Cooking. Though the first line of her college application essay was "I love tunafish," it wasn't until she pursued graduate studies in Paris that she ever considered a future in food. Based in Manhattan, Carly is a freelance writer and the co-founder of Cognoscenti Creative, a boutique branding agency dedicated to establishing artisans as influencers.