A cool cucumber yogurt sauce offsets the heat from the spice-filled marinade in this great grilling recipe.
By Susan Benton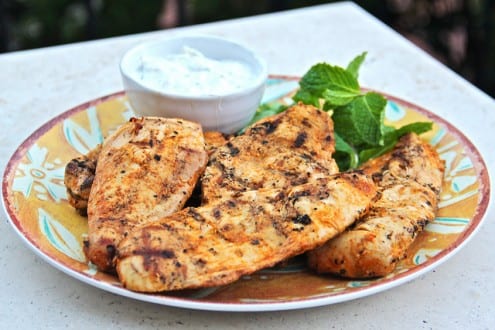 Indian Spiced Chicken with Raita Sauce
A cool cucumber yogurt sauce offsets the heat from the spice-filled marinade in this great grilling recipe.
Ingredients
Marinade
1 cup Greek yogurt or plain yogurt
2 tablespoons chopped fresh ginger
1 tablespoon chili powder
1 tablespoon lime juice
1 teaspoon paprika
¾ teaspoon salt
½ teaspoon ground turmeric
½ teaspoon ground cumin
⅛ teaspoon ground red pepper
3 garlic cloves chopped
2 pounds boneless, skinless chicken breast
Raita
¾ cup chopped seeded cucumber
1 cup plain Greek yogurt
2 tablespoons chopped fresh mint
2 tablespoons chopped fesh cilantro
1 teaspoon minced garlic
1 teaspoon minced ginger
2 tablespoons lemon juice
½ teaspoon ground cumin
¼ teaspoon salt
cooking spray for grilling
Instructions
To prepare the marinade, combine first 10 ingredients in a blender; process until smooth. Pour into a large zip-top plastic bag. Add chicken; turn to coat. Marinate chicken in refrigerator for at least 4 hours or overnight.
To prepare the raita, combine 1 cup yogurt and remaining ingredients except cooking spray in a small bowl; cover and refrigerate.
Remove chicken from refrigerator, and let stand at room temperature for 45 minutes.
Prepare the grill for indirect grilling. If using a gas grill, heat one side to medium-high and leave one side with no heat. If using a charcoal grill, arrange hot coals on either side of charcoal grate, leaving an empty space in the middle.
Remove the chicken from marinade, and discard the remaining marinade. Place the chicken on unheated part of grill rack coated with cooking spray. Close lid, and grill for 90 minutes OR until a thermometer inserted into meaty part of breast registers 165°, turning chicken every 20 minutes.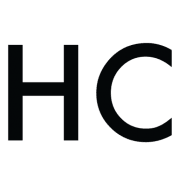 Susan Benton
Susan Benton is the go to resource for foodies visiting Pensacola to Panama City Beach. She is a food and travel journalist with published articles and photography in many local, regional and national publications. Her website is 30AEATS.com where she writes about the secrets of Gulf Coast food.